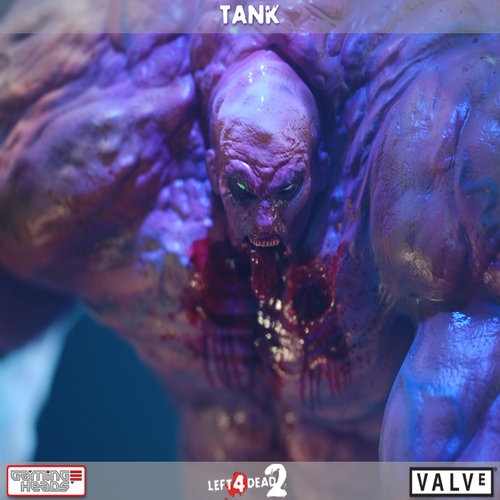 For the last few months a team of staff and top L4D2 authors from GameBanana have been working with Valve to develop the brand new L4D2 workshop. Last week it came out of private beta and is now open to public submissions. [L4D2 Workshop]

To help kick start the flow of custom content VALVE have given us some awesome prizes to launch a modding competition!

Not only have they given us a huge, 15" Limited Edition tank statue, they've also given us two signed copies of Valve presents, plus loads of t-shirts and hoodies!

This time the goal is simple, all you have to to is create your ideal zombie killing weapon!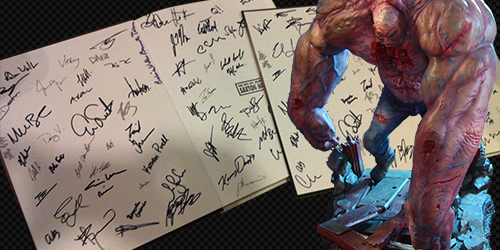 Prizes
------

- 1st Place: Limited Edition 15" Tank Statue (Valued at over $300) + L4D t-shirt & hoodie!
- 2nd Place: A signed copy of Valve Presents + L4D t-shirt & hoodie!
- 3rd Place: 3 copies of L4D2 for your friends + a L4D t-shirt & hoodie!
- Runners up: 4th and 5th Place will also get themselves an item of L4D clothing!

Rules
-----

- Entries must be a playable reskin, replacement or new item for Left 4 Dead 2.
- Entries must be created for the contest (cannot be a previously available skin).
- Multiple entries and / or packs are allowed, however quality is better than quantity.
- Entries must be submitted to Left 4 Dead 2 > Skins > L4D2 Skinning Contest.
- Entries can be team created but teams will have to decide how to split the prize.
- Entries cannot be modified after the deadline except for changes to the submission profile (changing descriptions, notes or screenshots).
- Entries must contain a readme file stating it was created for the GameBanana L4D2 competition.
- Judges cannot enter or assist entrants.

Need Ideas?
-----------

How about:

- Machine Guns
- Shotguns
- Golf Clubs, Axes, Cricket Bats, Crowbars, Machetes!
- Chainsaw!
- Flamethrowers!
- Grenade Launchers!
- Etc..