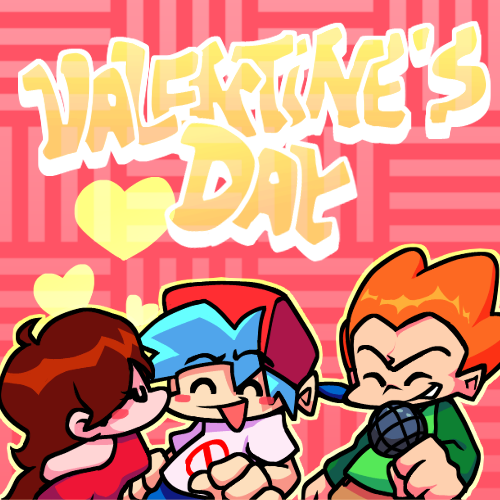 1.

Description

So you've proven you can get your funk on? Well, it's time you got your love on too! We are proud to announce that the first ever Friday Night Funkin' GameBanana Modding Contest is here, all suited up for Valentine's Day! Boyfriend reskins and original custom songs are being accepted, provided they bring out the romantic spirit of that special day, and each section will be getting its own prize! You have until the end of the 14th of February (UTC -5) to have your mods uploaded, polished and ready for judging.

Both the

Best Boyfriend Skin

and the

Best Custom Song

selected by the judges will receive the prize listed at the top of the middle column. Submission and user scores are not considered during judging. If you don't know how to get into FNF modding, check out the Tutorials section for the game.


2.

Rules and Submitting

The rules are listed in the rightmost column. Make sure to read them carefully before entering the contest.

If you have any questions, simply comment below or visit the FNF Modding Community Hub Discord server and consult with the Community Lead or one of the Admins.

To submit your skin or custom song (game file) as a contest entry, perform the following steps. There are no alternative submission methods available for this contest.

Click the Join Contest button in the rightmost column of this post.
Go to add a new submission to FNF. Select either Skin or Game file, depending on what your mod is.
Set the category of the submission to either

Contest Boyfriend

or

Contest Custom Song

.
Complete your submission and await approval.
3.

Judging

The following people will be judging the competition:

BBPanzu
Bishop
Luci
Meulinex
Tiny Bean Tim
These judges will be looking for mods that are:

Valentine's Day-themed (in compliance with the rules)
Well-designed and fun to use
Complete with no unintended behaviour
Aesthetically pleasing, not conflicting with the artstyle of the game
Unique compared to other non-contest submissions
4.
Disclaimer
I, Jack5, have posted this contest on behalf of the Friday Night Funkin' modding team. I am only a game manager for GameBanana, and will not be participating in judging.