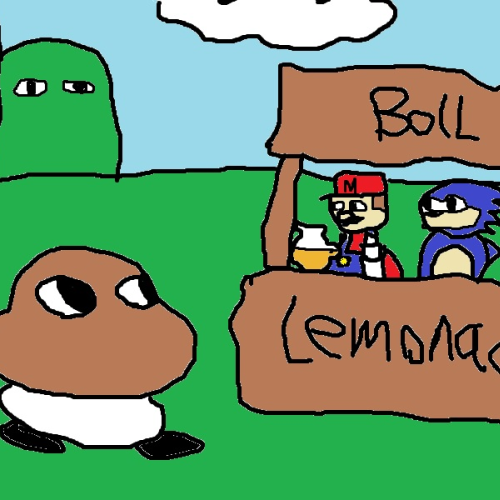 1.

Description

With the release of Sonic Boll 1.9 and its updates, everyone has gotten the chance to mess around and make their own levels with our level editor. With that in mind, we are proud to announce we're collaborating with Snoruntpyro to bring to you all the first edition of Mario and Sonic at the Lemonade Stand, our level design contest! Up until the end of the 1st of February (GMT +9), you'll be able to submit your best singular levels, and we'll play and judge them all!

The level deemed by the judges to be the best of all the submissions will receive the prize listed at the top of the middle column. Submission and user scores are not considered during judging.

If you're interested but have no experience with the level editor, we suggest reading our level editor guide made by Hakumuda.


2.

Rules and Submitting

The rules are listed in the rightmost column. Make sure to read them carefully before entering the contest.

If you have any questions, simply comment below or contact a Moderator on the Discord and we can elaborate.

If you are going to enter this contest, click the Join Contest button in the rightmost column. To submit your map submission as a contest entry (note that it must be a submission made after the creation of this post), set the map category to Contest Levels

AND

in the Development tab, set the Contest to Mario and Sonic at the Lemonade Stand.

ALTERNATIVELY,

you can choose to upload your level directly to the Sonic Boll Discord server, with an accompanying title and description.


3.

Judging

The following people will be judging the competition:

Vocacola
Caryn
Hanna
Jaco Boy
Kousaku-P
Snoruntpyro (special guest)

These judges will be looking for levels that do the following:

Well-designed levels that are overall fun to play, execute their theme, gimmicks and setups well, have consistent and engaging difficulty, and function properly with no unintended slowdowns.
Levels that present unique or interesting ideas using available resources, such as a fully original theme and setups.
Aesthetically pleasing levels which have outstanding use of texture tiles and decoration anchors, among other decorative objects, all of which do not conflict with the theme of the level.
4.
Disclaimer
I, Jack5, have posted this contest on behalf of the Sonic Boll team. I am only a tester, and will not be participating in judging.