Edit-
Here's a shortened version of what this concept's about:
Update navigator bust-up sprites during an All-out Attack
Add some new tracks, with Colors Flying High and Take Over being the main ones
Incorporate Kasumi Yoshizawa in Mementos with cheers, possibly alongside either Futaba Sakura or Goro Akechi
and here are some other ideas I also thought up of:
Change Joker's side-taunt to be him examining the new "Stone" or a treasure (maybe Shadow Sae's treasure?)
Change one of Joker's alts reference either Arsene or 

Satanael

(if you want to read a lengthy version of my original thoughts, here it is)

Persona 5 Royal's trailer, showed off in English at E3, shows off a new character, Kasumi Yoshizawa as a new member to the Phantom Thieves.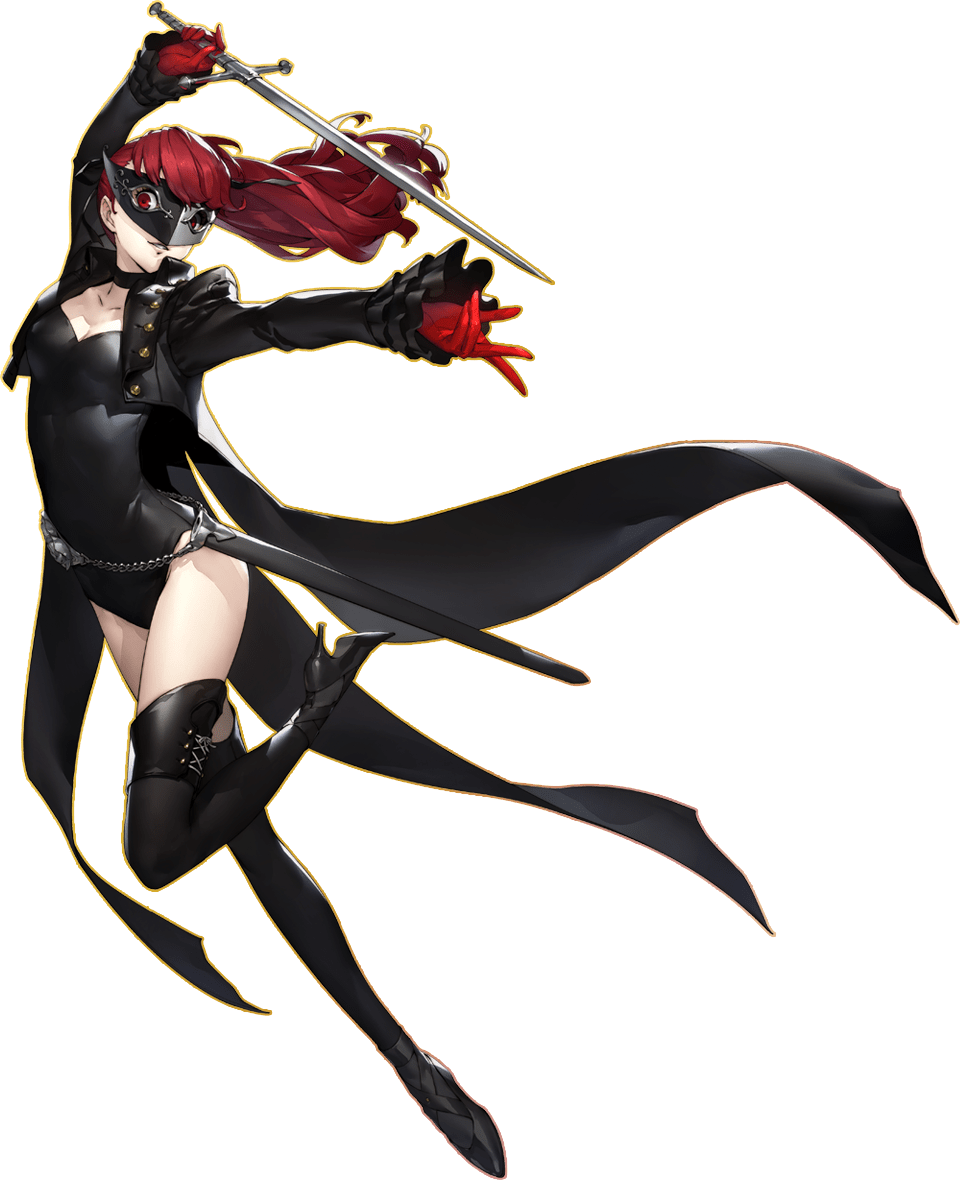 The members of the Phantom Thieves show up in the stage Mementos and cheer on Joker as he battles the many fighters in Smash. I think that Kasumi should also show up in Mementos, if at all possible. An edited model of Kasumi in her Phantom Thief attire from Persona 5 Royal should be used here. Members of the Phantom Thieves come in pairs, so this might be an issue. If so, I believe Goro Akechi, or Crow, should also show up along side her. Of course with her inclusion should come some voice clips from her. Hopefully, audio can be recycled from Persona 5 Royal once dataminers are able to rip audio (audio for Crow should also be included if he were to be added). Speaking of audio, the new battle theme and opening theme should also be included.

With the released gameplay footage of Persona 5 Royal, I, and several others, have noticed slight tweaks and revisions to the talking sprites of most, if not all, of the characters. The ones I'm going to primarily focus on are Morgana's and Futaba's.

The differences are minor, but enough to be noticeable, especially with the colours that are being used (I'm pretty sure this has something to do with the gamma of the sprites).

Hopefully I become proficient enough to be able to make this mod. I'd probably just add the music and change the sprites since editing a model, adding it to the game, and adding voice clips seems really complex. Of course, it'd be best to wait until 2019 October 31 at the earliest, since it's when the game releases in Japan, to start working on this so the actual sprites and music from the game could be obtained. But I'm sure ripping sprites and audio files would be time consuming, especially since it's on the PS4. I would personally try to make an effort to make this a reality quite a bit after it releases in the U.S. since I would want to finish the game before looking at the sprites since they might contain spoilers.