If you look through Opposing Force's game files, you'll find several oddities and strange things that makes you wonder, what was their intended purpose? So, being the last in the series of Oddities and Outcasts, I'll look over some interesting oddities in Opposing Force's game files.

-

Attached to male Black Ops unit's belt, and also featured as a separate world model, the Flash Grenade appears in the game as an unused weapon.





Given that no world or player models were made, it appears that the flash grenade was an exclusive enemy weapon, used by the Black Op units. Often, there's instances in a map where the Black Ops technically ambush the player. It could've been used for those purposes, so to say.

-

The next one, is a sprite of a Nuclear mushroom cloud going off. It seems like it was to be used for the ending, but ended up being unused, as the player cannot actually witness the bomb going off (Yes, technically you can, but that's putting it from a different prespective.)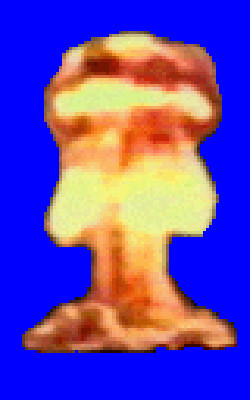 3 sprites survive. 2 appear to have the blue background, while one seems to have the background removed. 

The best bet of mine, would be that either the original ending involved being witnessing the destruction through a placement in stasis, but could very much seen through the window panel of the Osprey.

-

Strangely, Glock's silencer and the animations are still present in game, but due to skeletal differences, the silencer doesn't attaches to the model perfectly, and appears to be 'floating' under the barrel.




Given that they went through the effort of changing the skeleton, it's an odd choice to keep the unused animations, if there was no purpose in keeping them whatsoever.

-

Unknown to many, Opposing Force actually has a Haiku generator implemented into the engine. What's an Haiku? It's a 3 stanza Japanese poem, consisting of 17 syllables. Typing 'haiku' (Without the quotes) in the console, will generate a random haiku in front of the screen.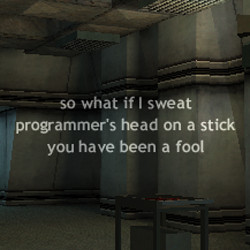 Try it yourself; you'll never get the same haiku twice in a row.

-

In the sprites folder, there's a group of outcast sprites that doesn't seem to fit in anywhere in-game: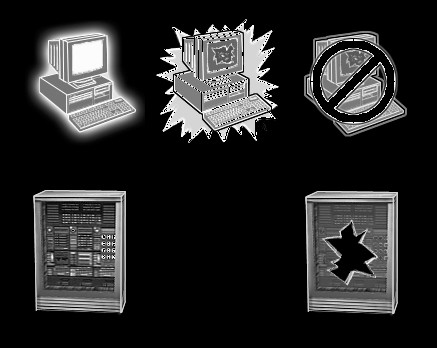 They appear to be computers and mainframes, both in their mint and broken condition. It seems to have belonged to a scrapped gamemode, similar to Search n' Destroy, or Attack n' Defend, to be eventually scrapped in the favor of Capture the Flag.

That's all there is to Opposing Force's oddities. Unfortunately, Opposing Force already had a base to build up from, so yep... nothing much to see here, folks.

Thanks to you all for reading these.