This blog is NO LONGER UPDATED. All Steam Grids that I create from this point forward are being posted on SteamGridDB. Make sure to drop by and give me some upvotes. :)
---

When it comes to my Steam games library, I'm pretty over the top in terms of organization, and I'm just as over the top about the way the games look in grid view. I haven't gotten every game yet, but I figured I may not be the only one that uses custom artwork for their games library.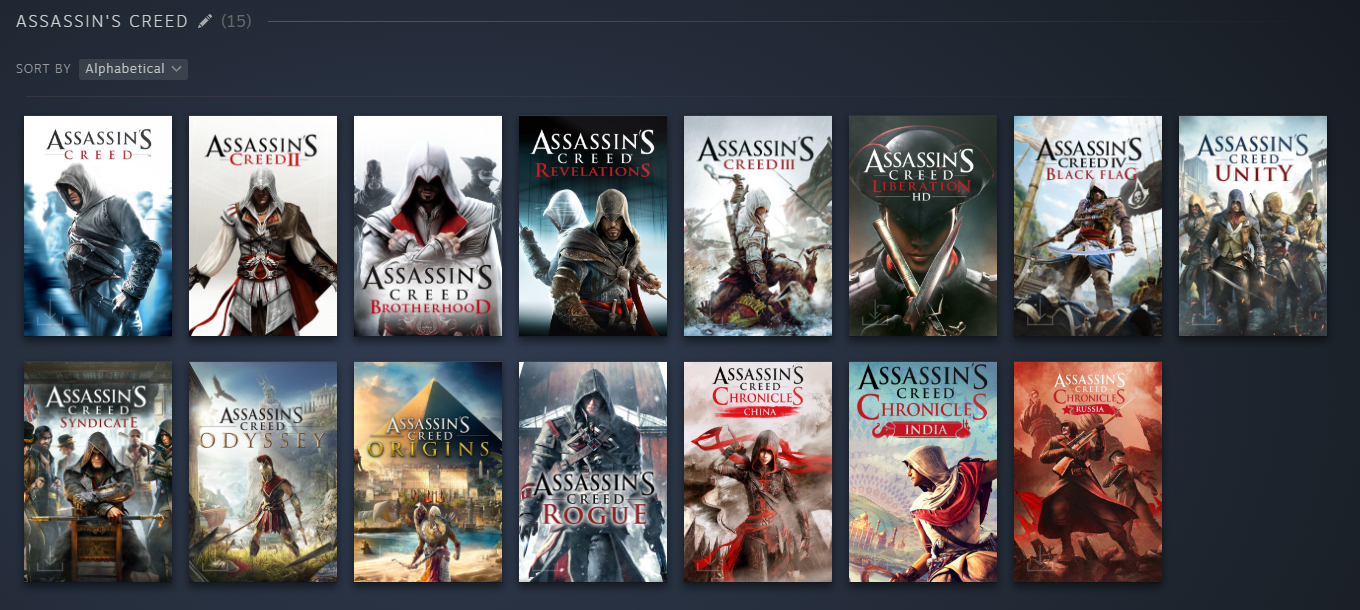 I'll be treating this as a dropbox of sorts for all of the custom artwork that I either find online or edit myself. Keep in mind, I'm just finding artwork through Google and maybe putting the game's logo on it at most, so I'm not claiming ownership to any of the artwork here.

I'll post them here as I make them, you are free to use them or share them wherever if you so choose, just please at least link back to this page where you found them. Just click on each image to get the full size version.