1.

Introduction

Games 2018 and also the 10 anniversary of Gamescom as a convention! This year sure was quite something as a lot of interesting titles from companies as well as hardware got announced.

This year however we only managed to go a single day to Gamescom as we received our cards rather late and did not managed to find any "affordable" accommodation.

That did not stop us from having a real great day at this years Gamescom!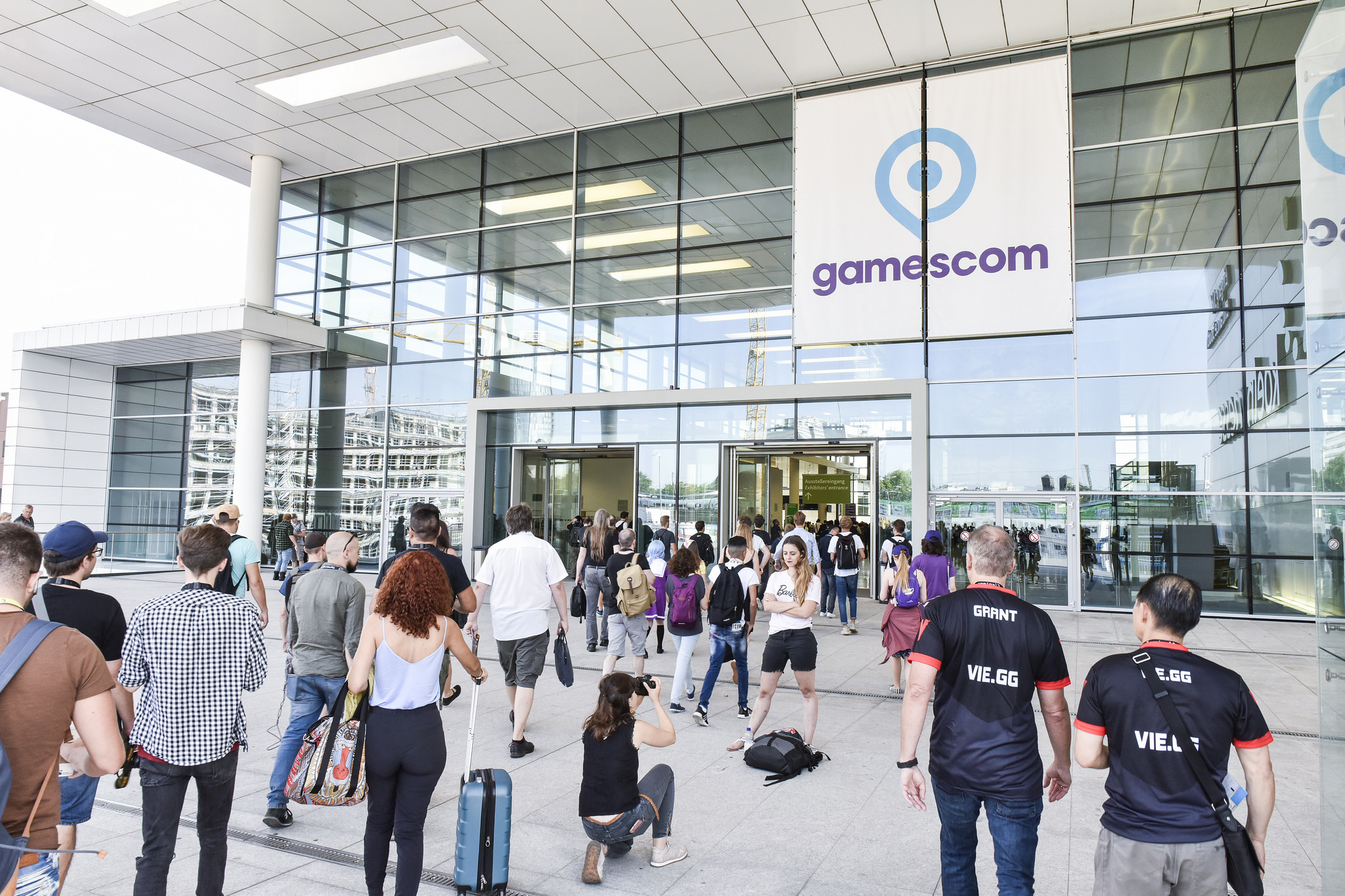 2.

Gamescom

This year our main goal was to really get to our appointments we carefully searched out for in hopes to relate to game modifications and modding.

That is also why we directly went to make some appointments with companies we last year made one with to see their development on various items.




This year we made contact with four main companies including but not limited to:


2.1.
New World Interactive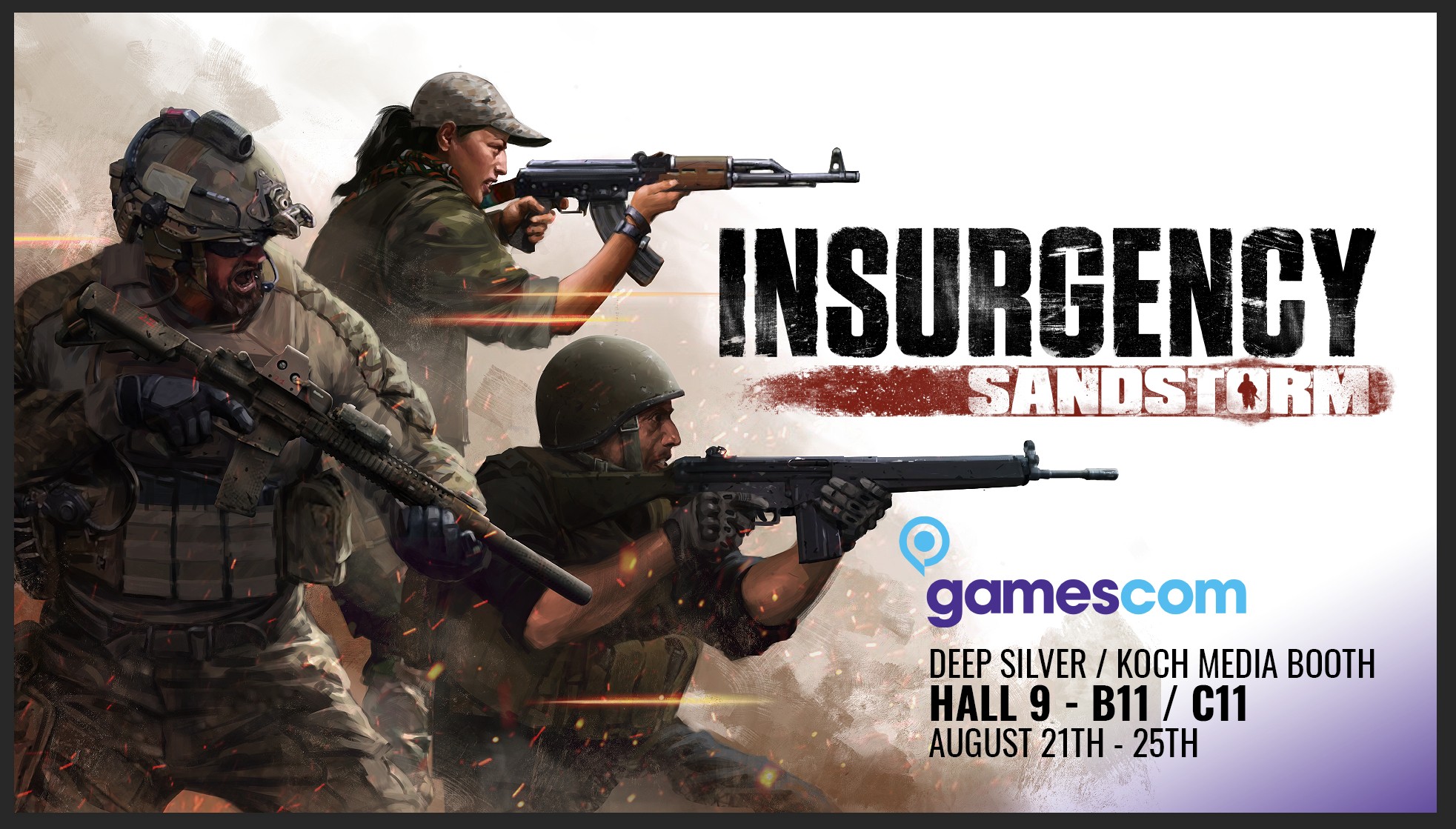 We here at Gamebanana al know Insurgency and a lot of people already played, modded and made great things with it with the original game on the Source Engine!

It was already showcased back in June at E3 where they bough their new in development title Insurgency: Sandstorm to the show-foor. This time at Gamescom they provided their first public demo for their upcoming multiplayer modes.

Insurgency: Sandstorm is now also switched from engine from Source to the Unreal Engine 4 for obvious reasons and I do think this was an excellent choice to decide on their part, not only to expand the game but also to improve the quality of textures, models, maps and freedom of the really amazing and very technical First Person Shooter that we call Insurgency.

Here I also met up with our great bananite Jonny-higgins that we all know and love!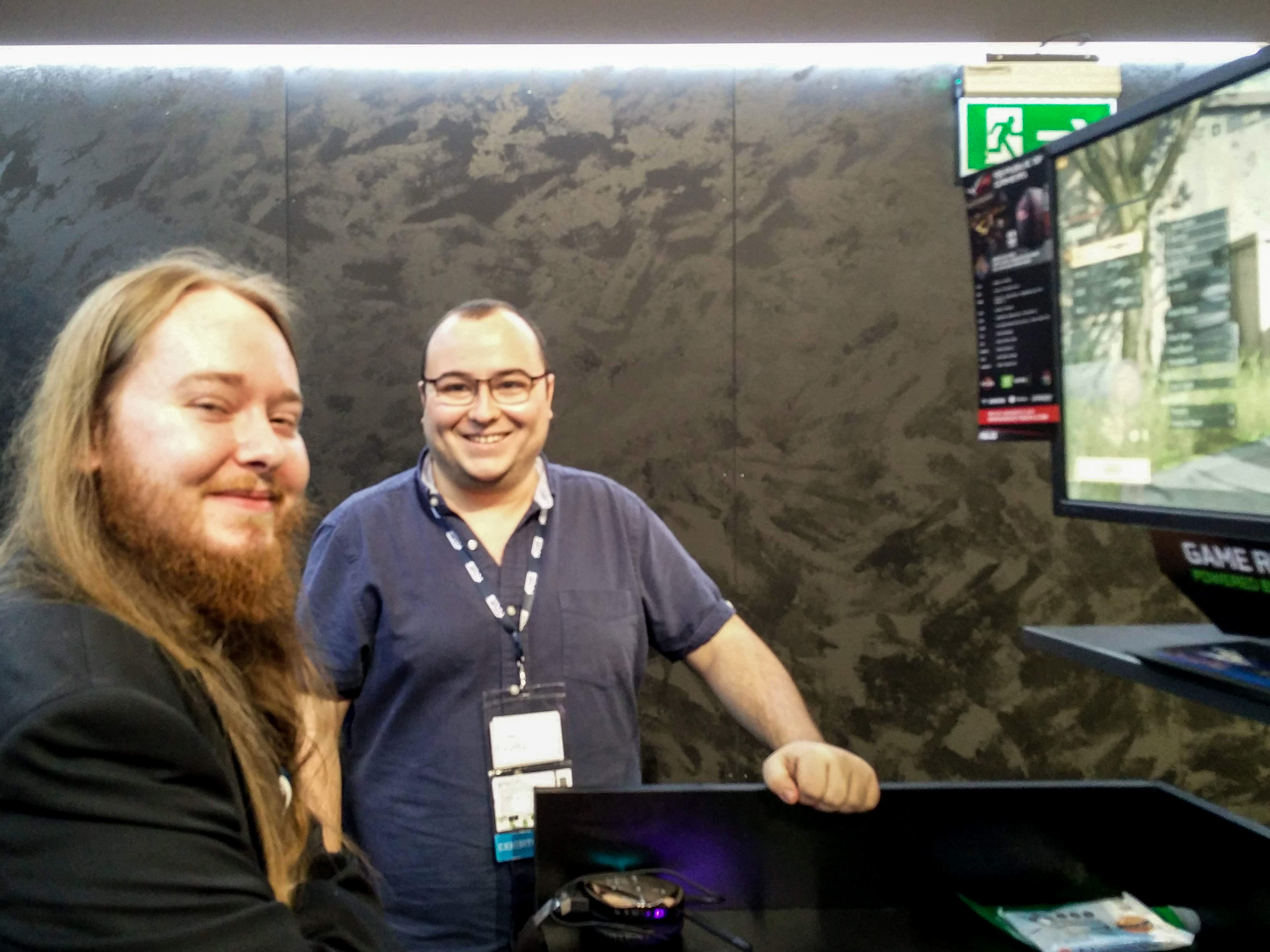 The best part of course about this re-visitation of Insurgency in the Unreal Engine 4 is that they will still will allow modding to a degree, as it still is a bit more difficult to mod for UE4 than it was for Source. But as the team behind it which many also originated from Gamebanana or should I say FPSbanana it sure is nice they stay true to their roots!

From August 30 through September 18, players who have pre-ordered Insurgency: Sandstorm on Steam will receive exclusive access to Pre-order Beta 2. New World Interactive will be focusing their work during Beta 2 on bug fixing and server stability.

The studio will also start working on their extensive post-launch support plan with new content coming after the release of the game. As Pre-order Beta 2 will have no NDA and no streaming restrictions, those curious are invited to watch live gameplay on Twitch, YouTube, Mixer, and Facebook throughout up until the release of the game.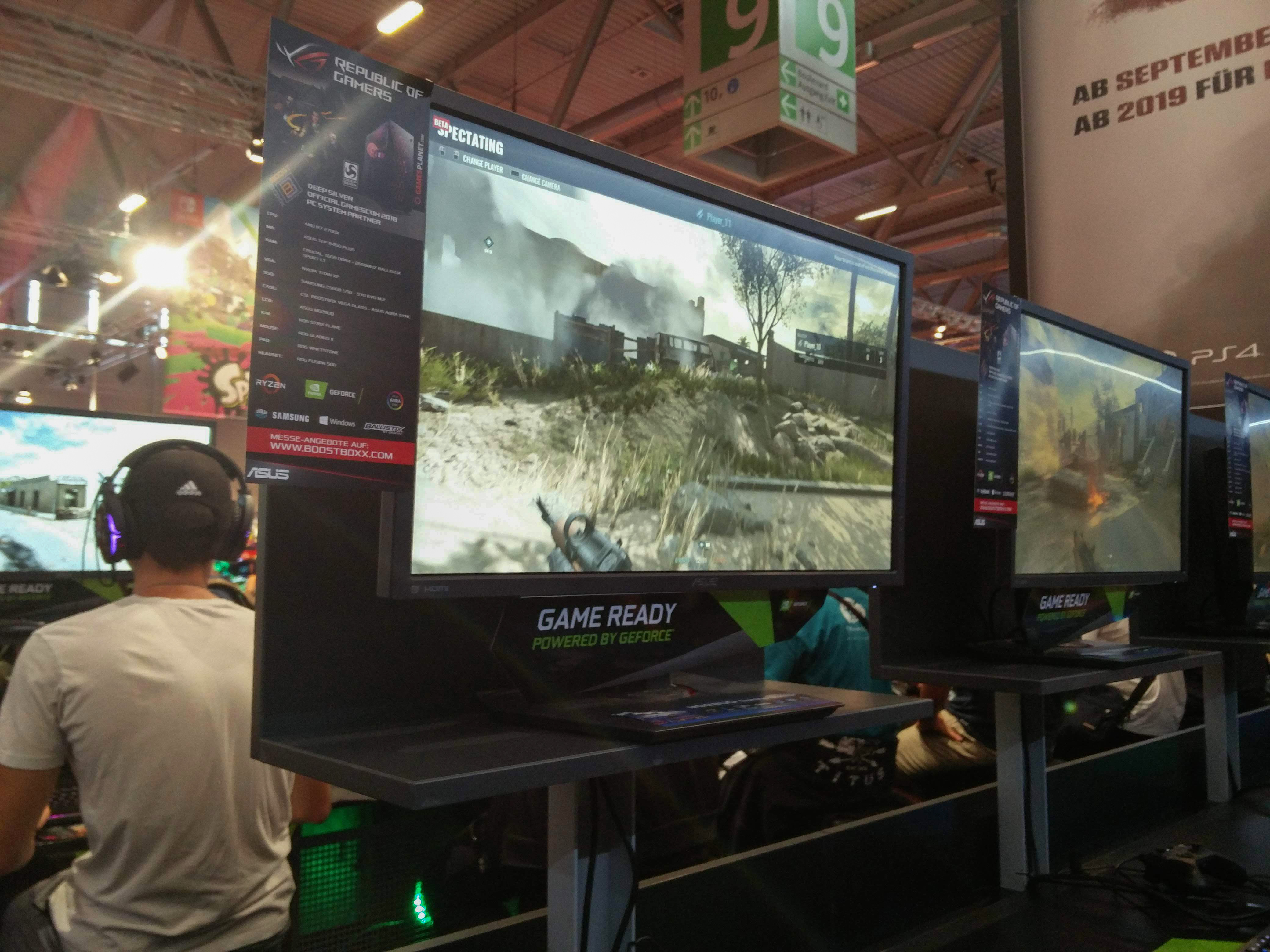 Eager players can pre-order on Steam now for a 10% discount, reducing the price to €26.99 / £23.39 / $26.99. An additional 10% loyalty discount will be given to fans that own the original Insurgency, bringing the pre-order price down to just $24.99. This additional discount will be offered until the end of 2018, and all pre-orders will receive instant access to any ongoing beta tests as well as future ones.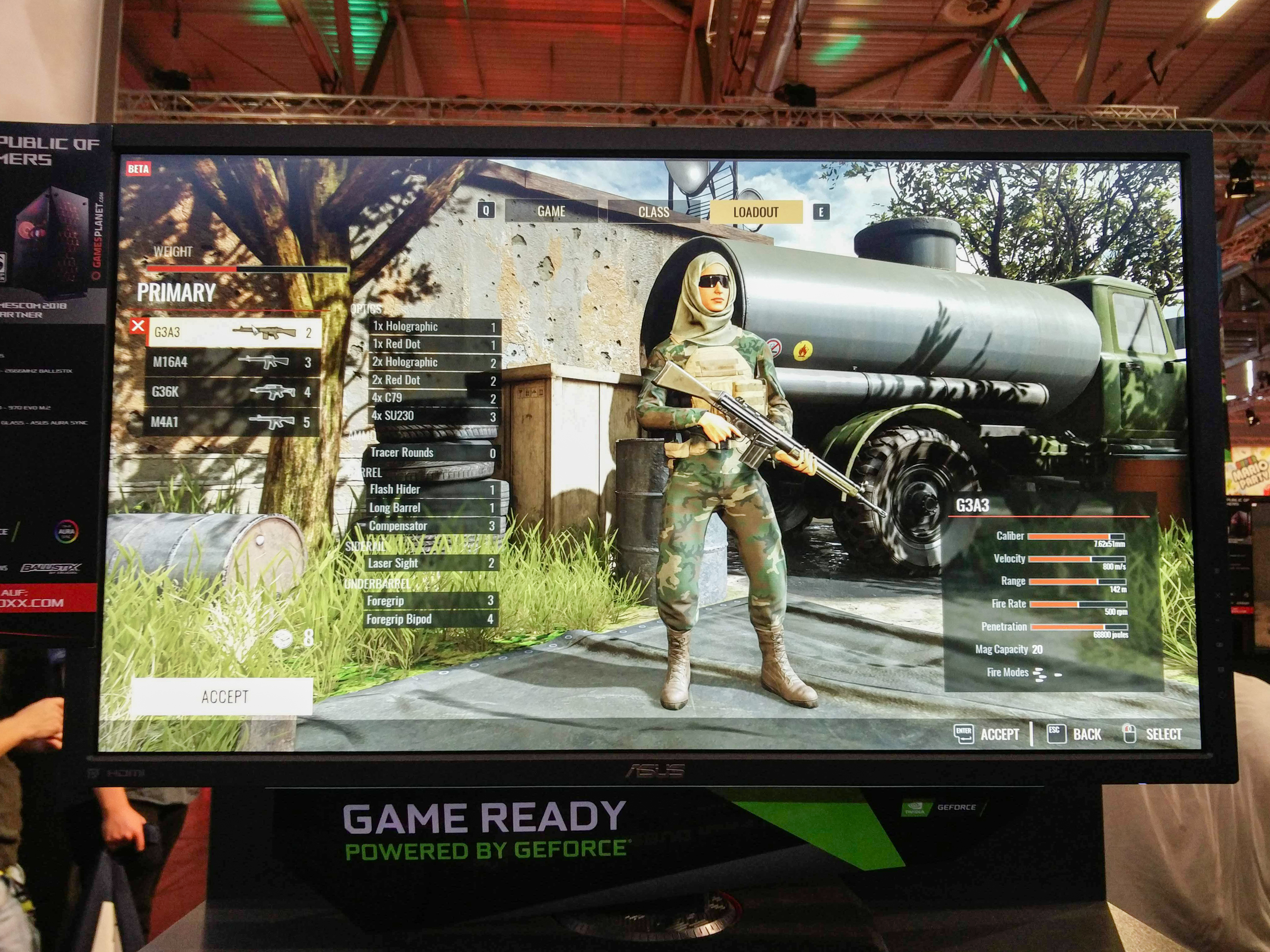 Insurgency: Sandstorm releases on Windows PC in September 18, with Linux and Mac support coming later, and on PS4 and Xbox One in 2019. Pre-order now on Steam to get bonuses, including exclusive access to the Pre-order Beta.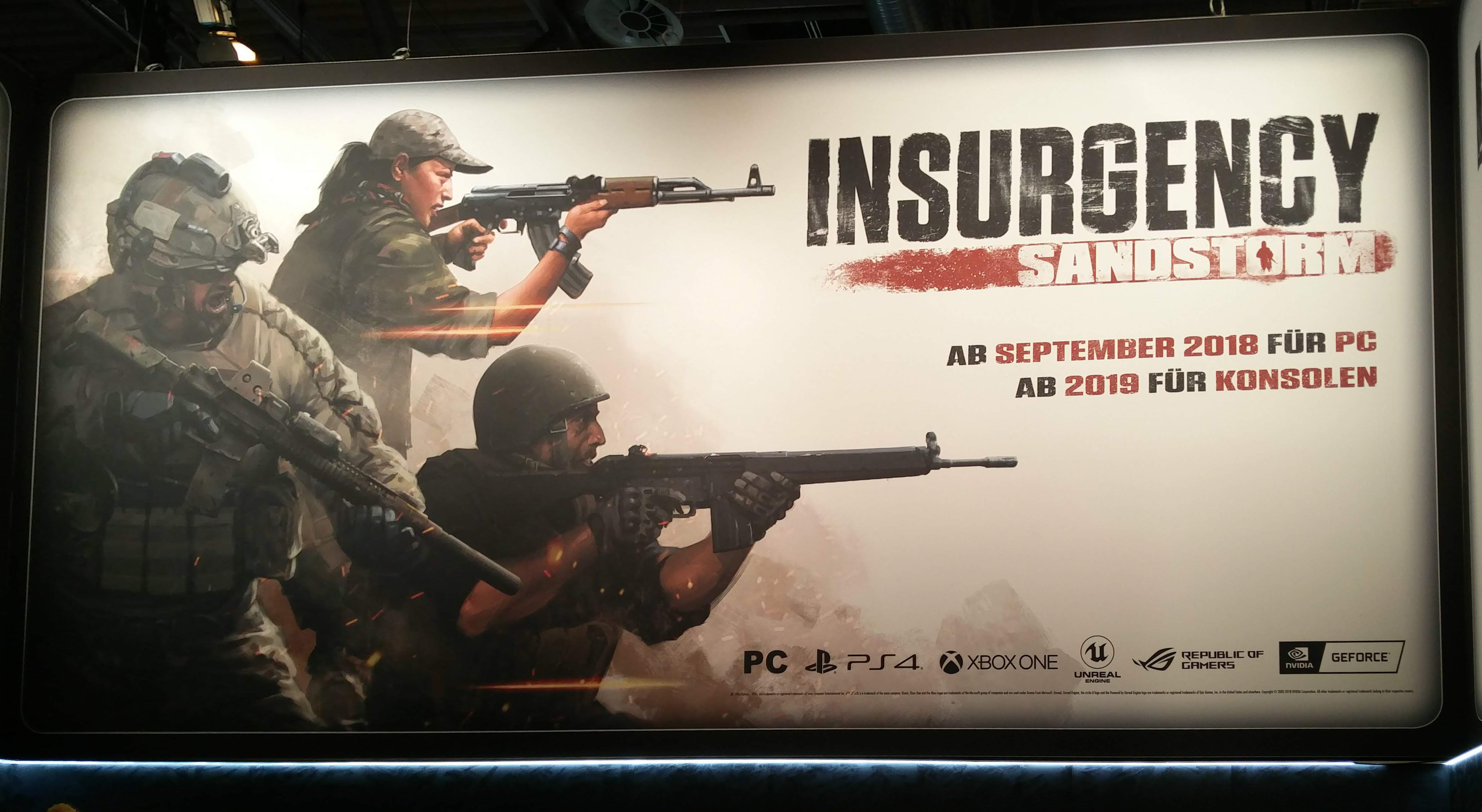 If you are still going to attend Gamescom the next following days then make sure to check out their boot as it's one hell of a fantastic experience!




2.2.
Wargaming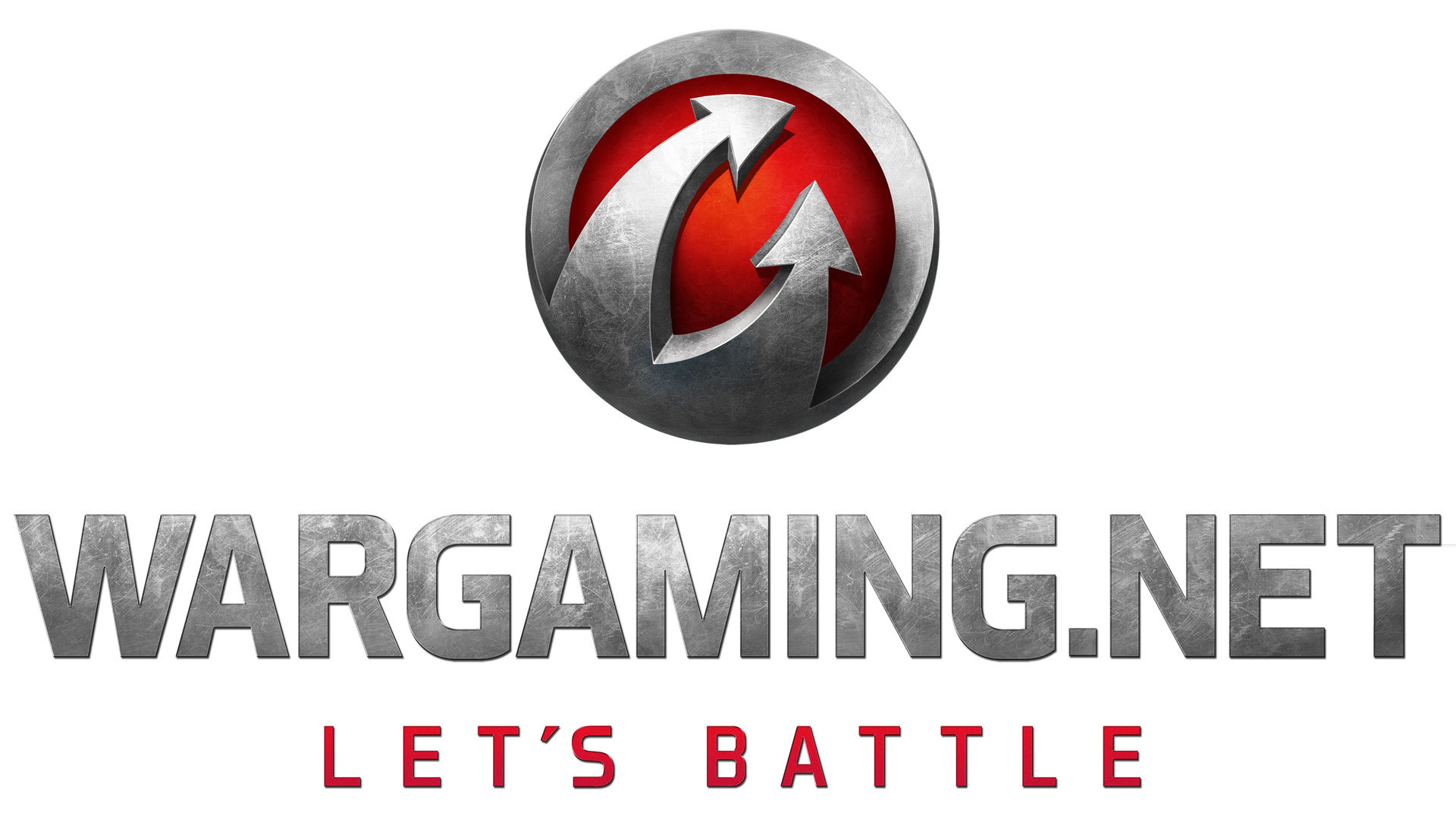 Here we opted in to getting some brand new sneak peak of some new technology they were producing in house for World of Tanks which was quite interesting for a wider ranger than just World of Tanks, being: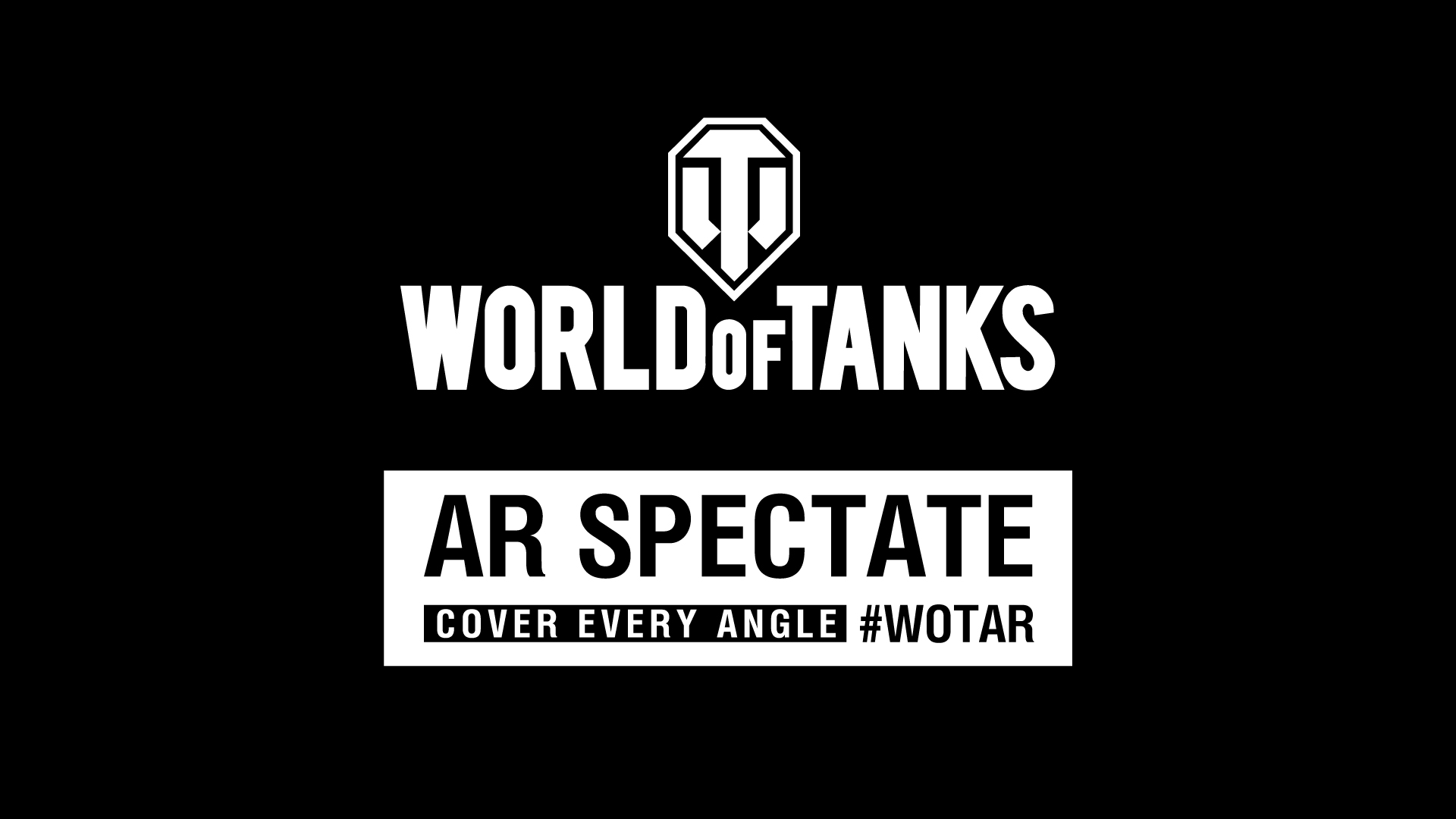 This demo was an Augmented Reality Spectator mode which was quite a fascinating expansion to their regular game and would potentially be introduced further down the line for action replays and live broadcasting.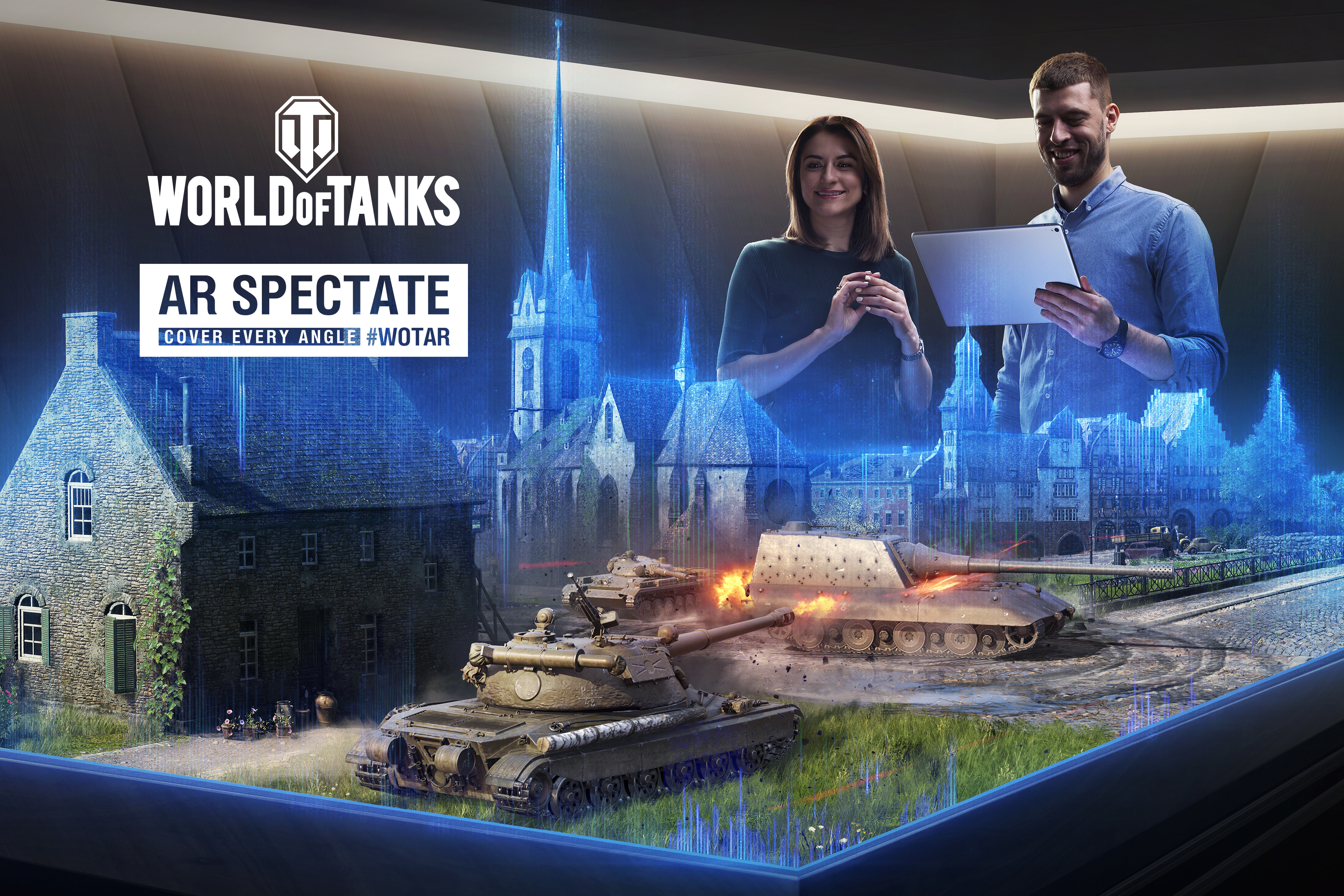 This feel and concept had some really nice touch to it as it could really be beneficial in various ways, and not only in AR but perhaps in the future even for VR as well.

The only thing that currently let them a bit hanging was the actual hardware and compression stream that was required to render the whole scene properly without a noticeable delay. While this delay was barely noticeable when you had it in the form factor of a tablet, they did mention that it was quite the problem when it would be on an AR Headset like HoloLens and even worse on a VR headset like the Vive.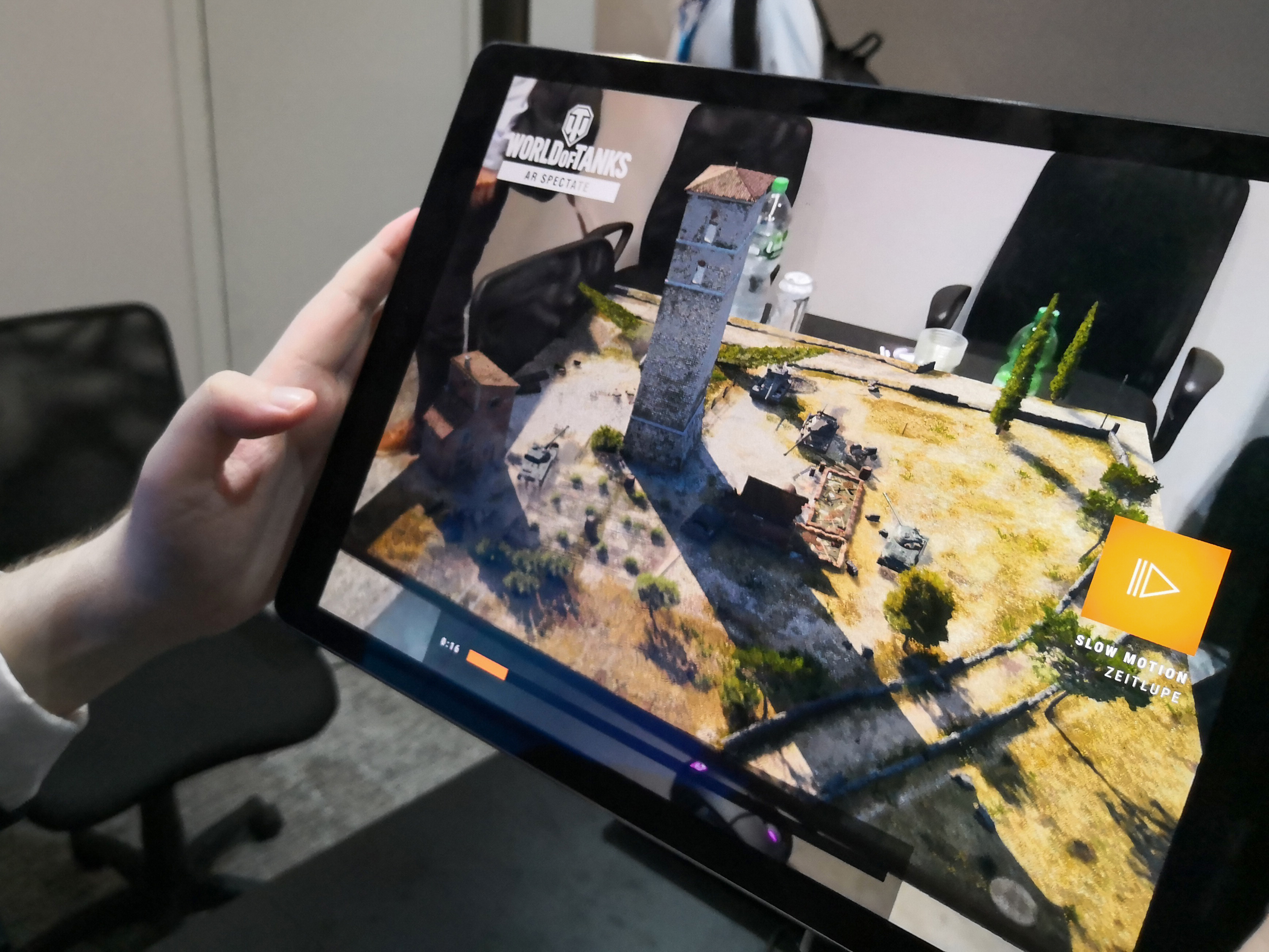 The whole scenery sure was nice, you did saw a lot of people actually trying to use touch commands to manipulate the camera, but as this is PURE AR you the person with the tablet are the positioning factor and therefore you are the viewfinder of the camera. Which in return meant that you had to move the tablet to where you wanted to zoom in or go.

This certainly was interesting to get to the finest details of the tanks, buildings and especially the explosions!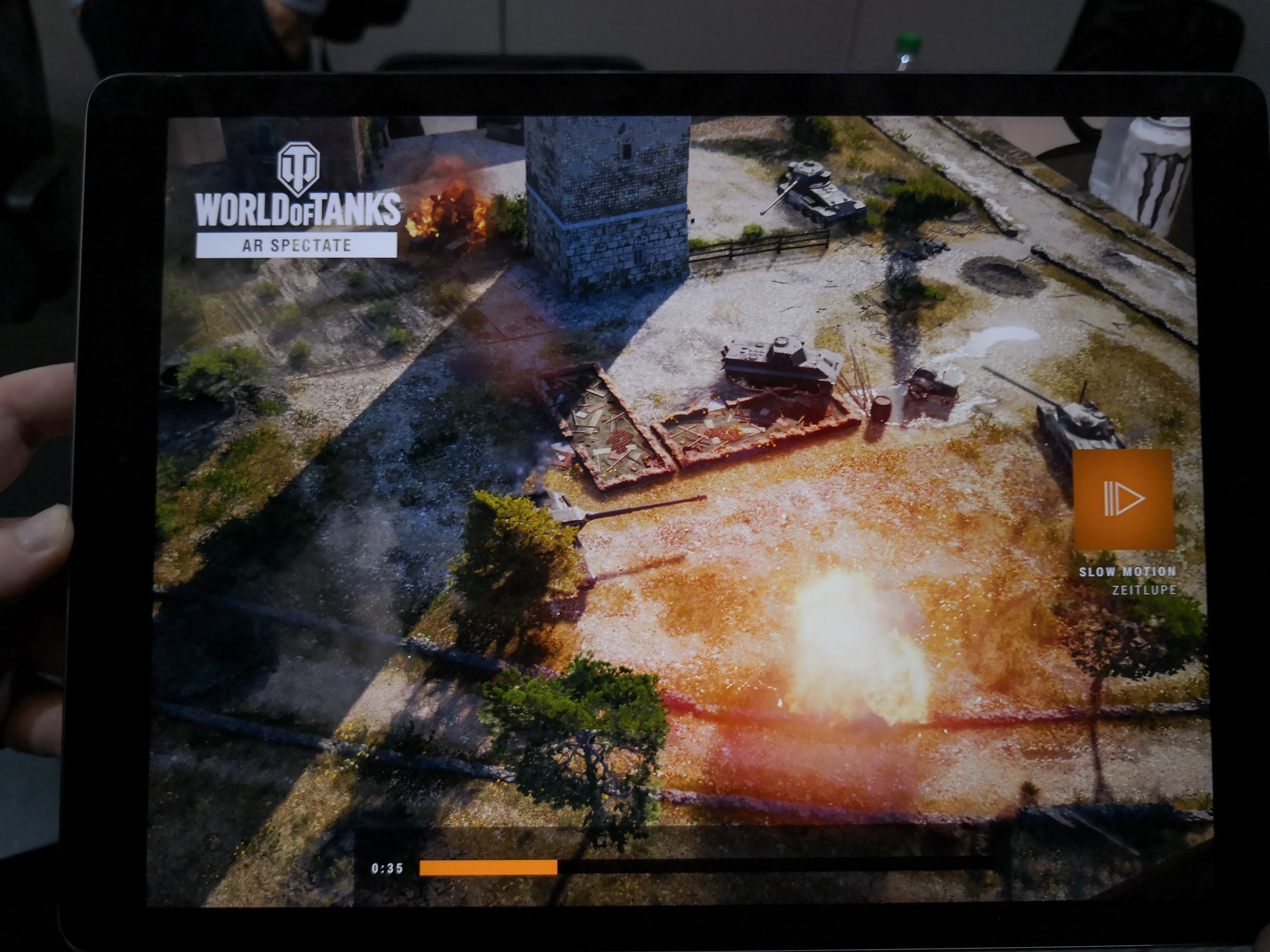 For this demo it sure was quite an interesting take and innovative if you ask me, I do wonder what they will eventually do with this as it currently still remains a sort of "proof of concept". I hover do think it might be very potential in terms of viewing replays or broadcast like this as it gives the user a more interactive experience with the game.




We sadly could not get into any other demos at War Gaming as everything else was fully booked, but it certainly was nice from them to provide us this one already and we definitely going to check out their process in the future!




2.3.
Techland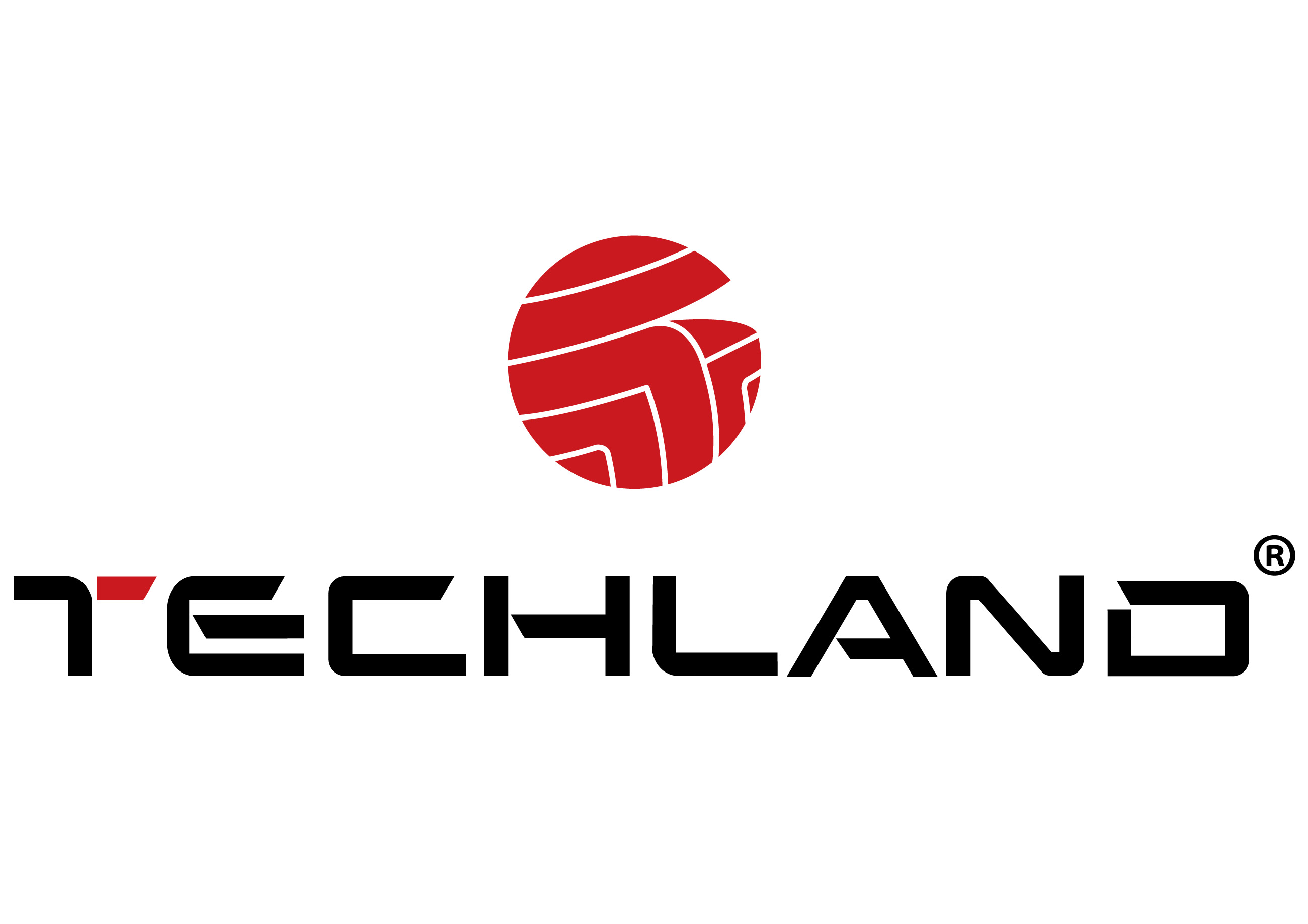 Techland as many here on Gamebanana also know for Dying Light and their great modding support was really great to receive us, not only to introduce us to their new title Dying Light 2, but also to another title called Dying Light Bad Blood!




Various trailers and shots where already teased up to Gamescom but to actually see it being played hands on was completely amazing I must say!
We received an amazingly great introduction to their worlds and the new mechanics of this beloved title. You could really see on how many things they have improved on an already first epic game like this.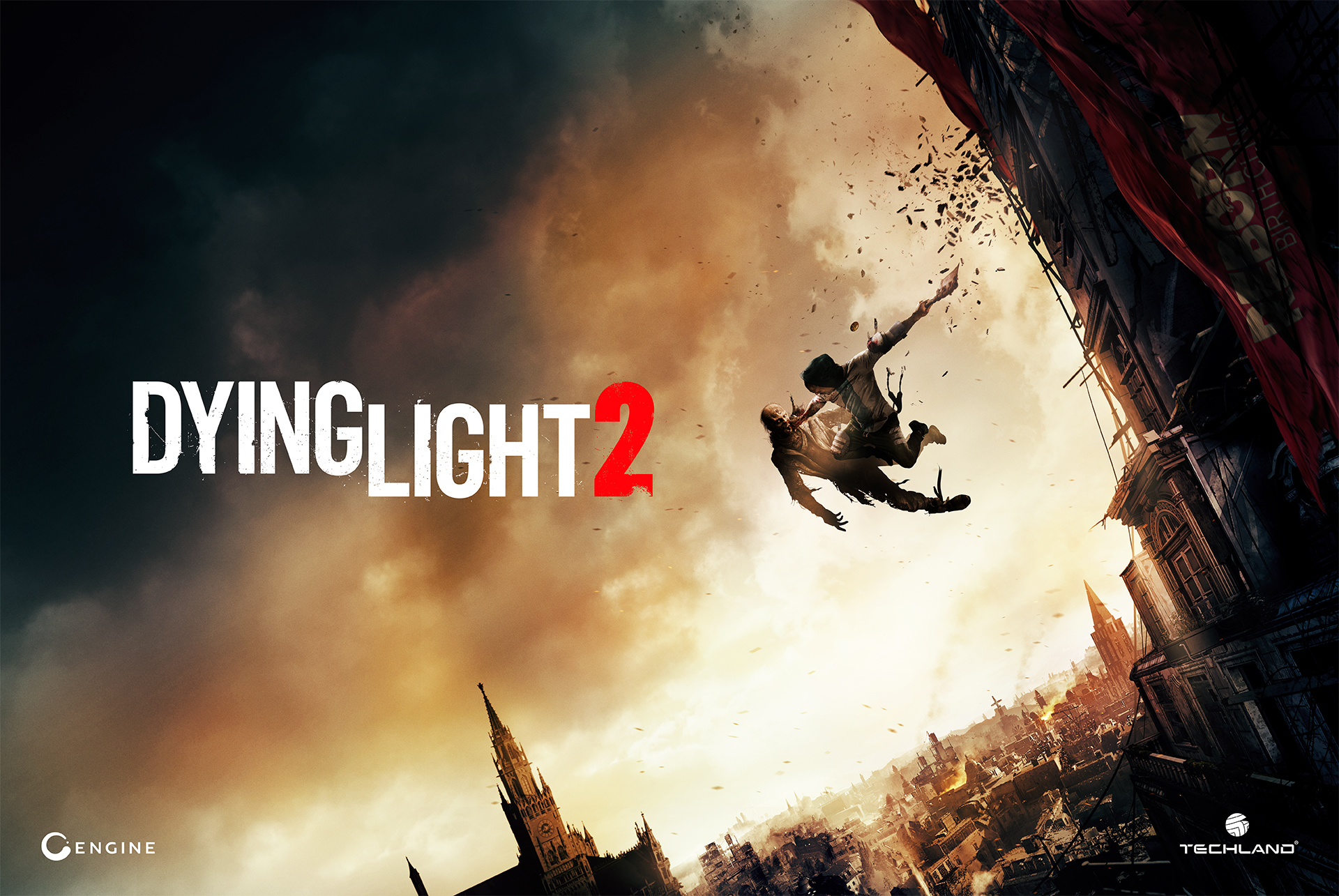 The whole interactive and very dynamic world really made the game more appealing to me and I am sure to everyone who liked the first game, the vast decisions you make can completely change the overall setting and events in the game which makes the game worth playing various times as the results of your decisions will always be different. Just to give you a view on how the world around you may change by the choices you make: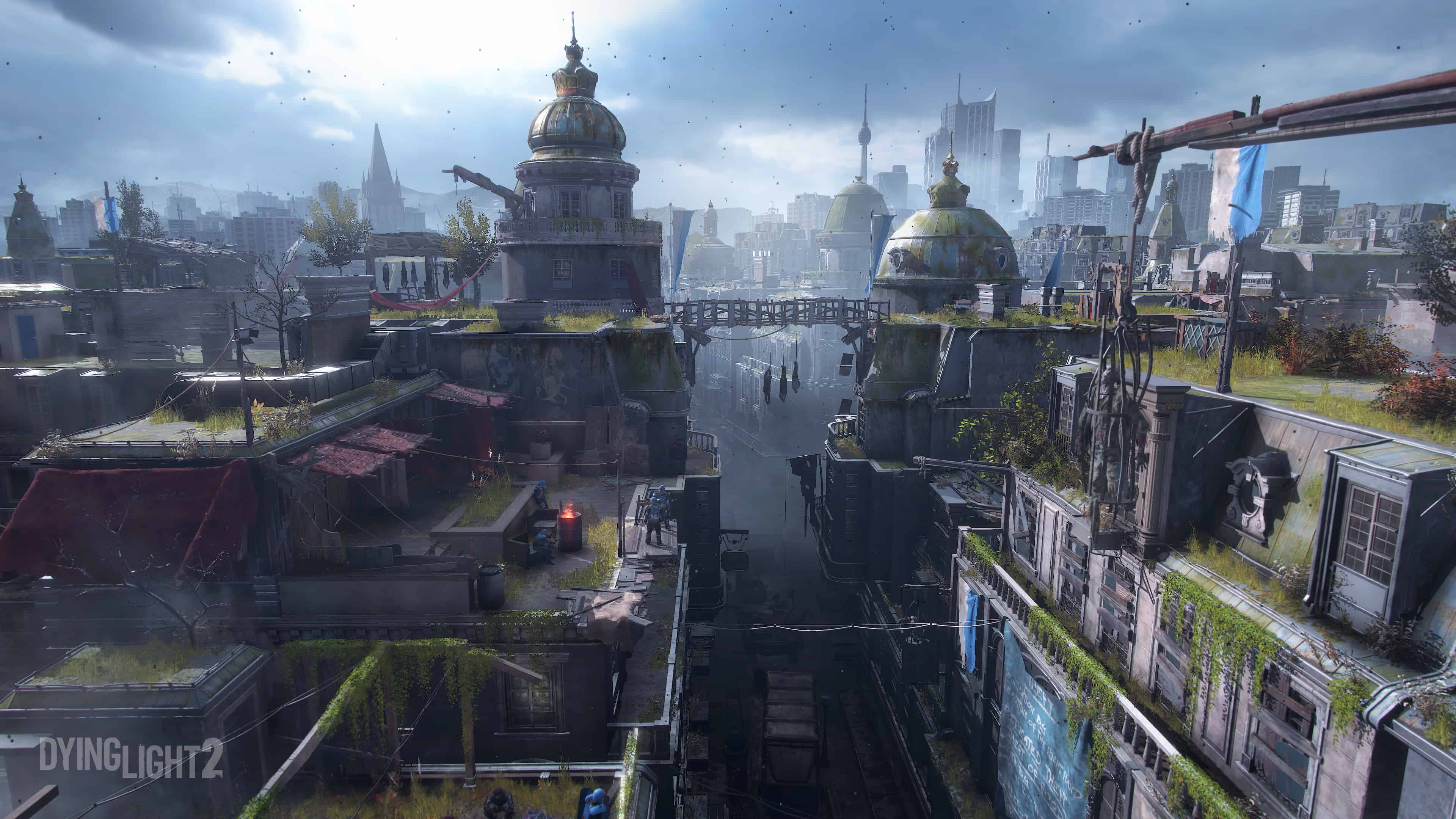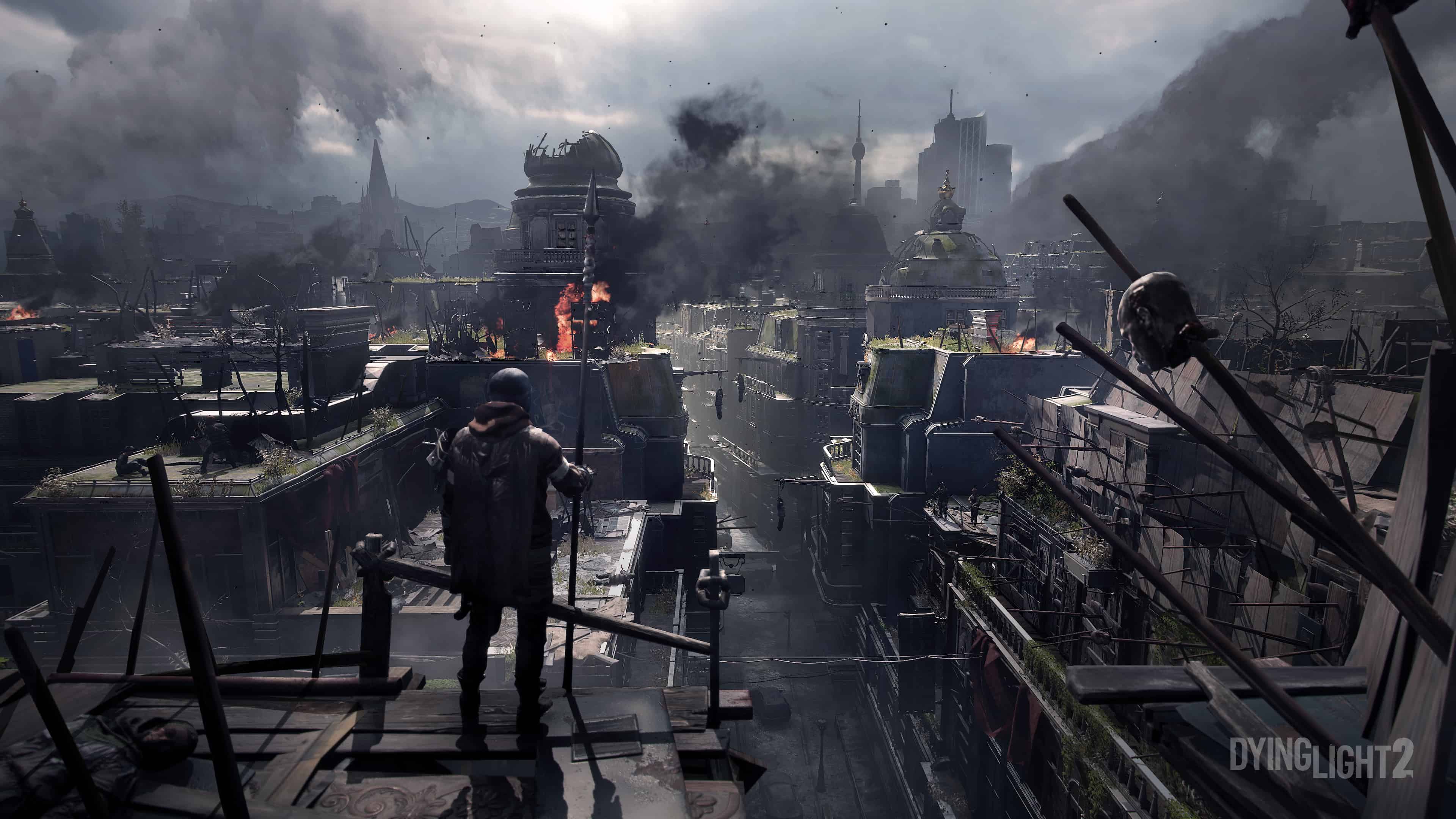 So be very aware of your decisions with your encounters as this game really changes throughout the story line. It is also not for nothing they call it a narrative sandbox and with a map four times bigger than the whole first game's maps combined, it sure will bring you enough opportunity to explore and make your own unique story!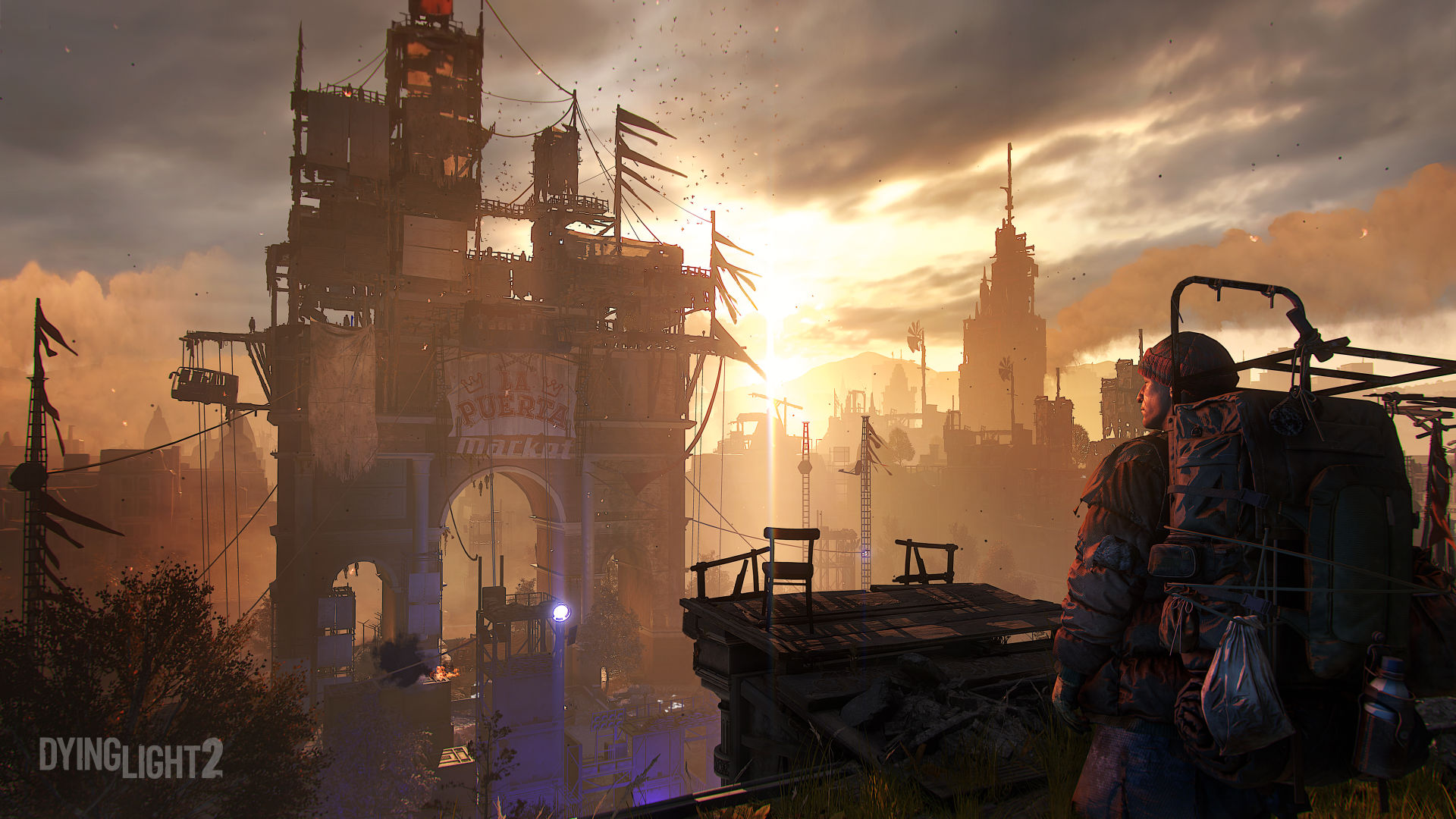 When the question was asked regarding modding, they sadly didn't have much to say as of yet regarding it but they do want to possible support in the future like they did with the first game. Which I personally think will come with the wider range of things you will be able to do in this game!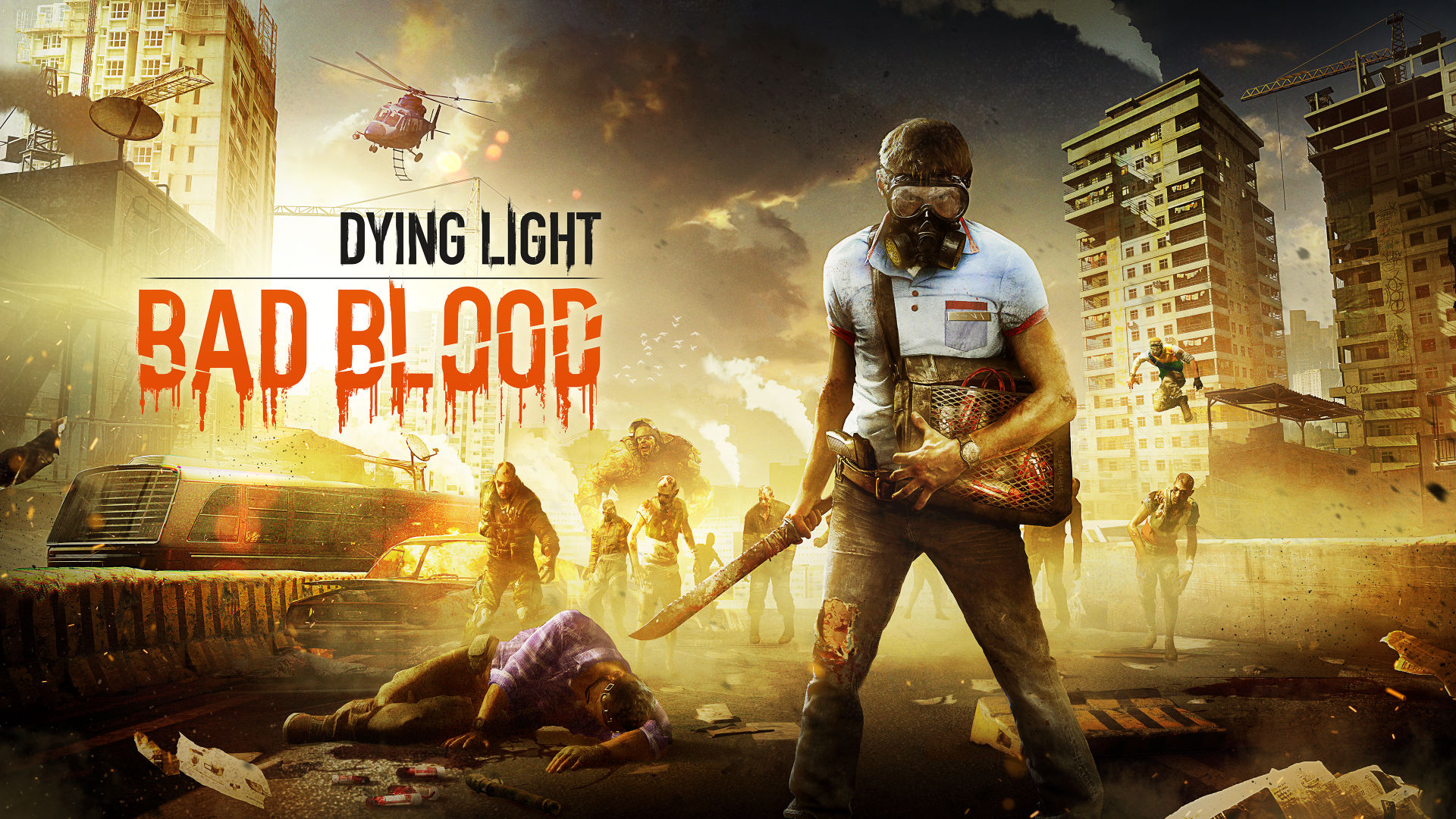 For Dying Light Bad Blood which they call a Brutal Royale we received a hands on demo and boy this sure was fun! While I already loved the first game and the COOP/Versus mode, this game mechanic was just a whole lot more fun. Together with the whole "Royale" thing and limited players that have to either survive till the last mand is standing to win. Techland on the other hand made this whole gameplay type A LOT more interesting with adding various different components that really spiced up the generic Battle Royale type of games up and actually made it interesting.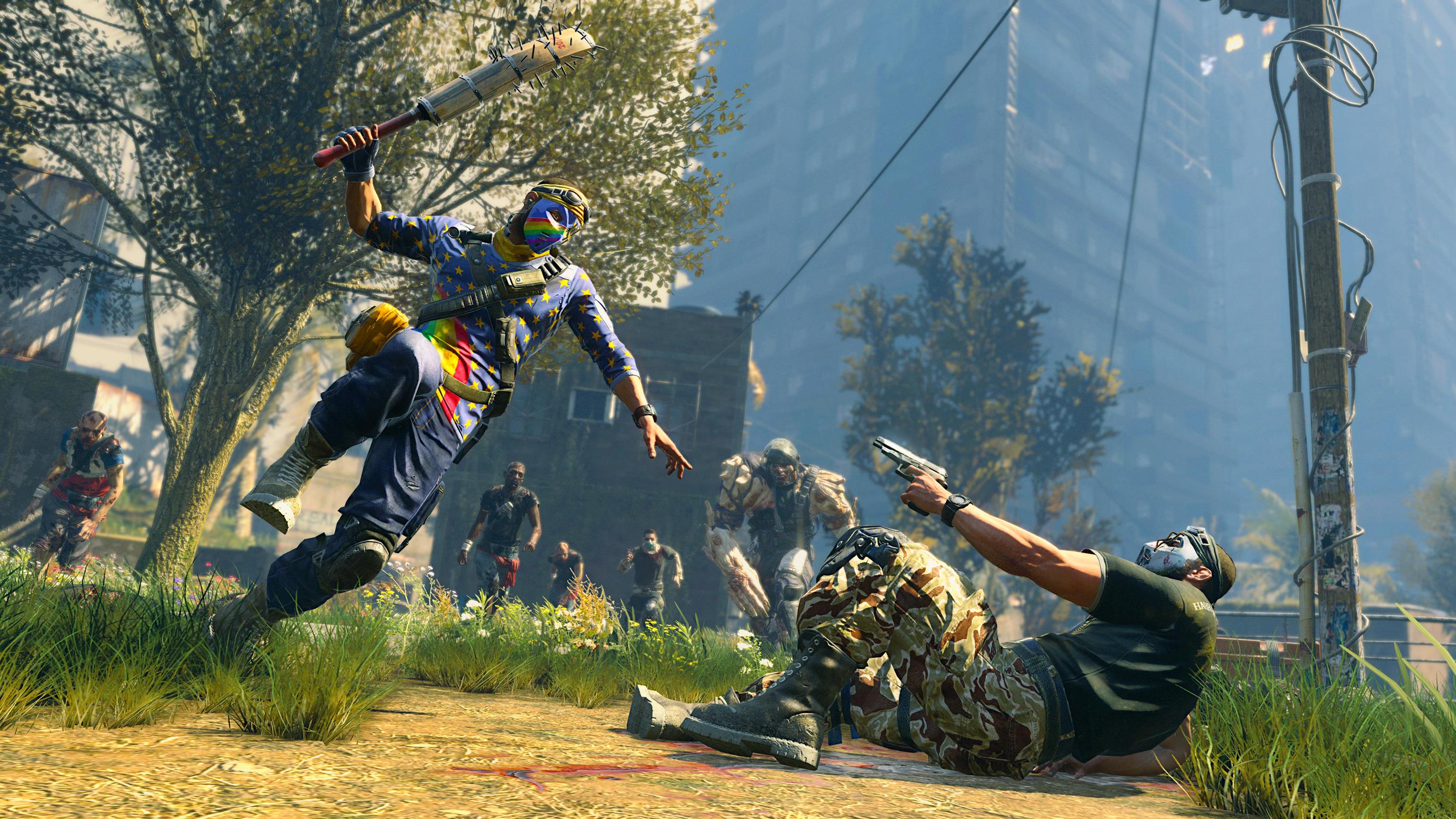 If you're into the whole Battle Royale type of games, loved Dying Light and just want something more challenging then this game will definitely be for you!

The early access will launch next month in September so players will be able to support the game and so the developers will receive feedback to improve their game.



Same like with Dying Light 2 there is no official stance on modding yet, but they do know the possibilities that modding has to offer for their games and definitely do not want to exclude it from this or any other games in the future!

So, make sure to check out these two lovely titles in the near future as they sure look absolutely amazing!


2.4.
1Q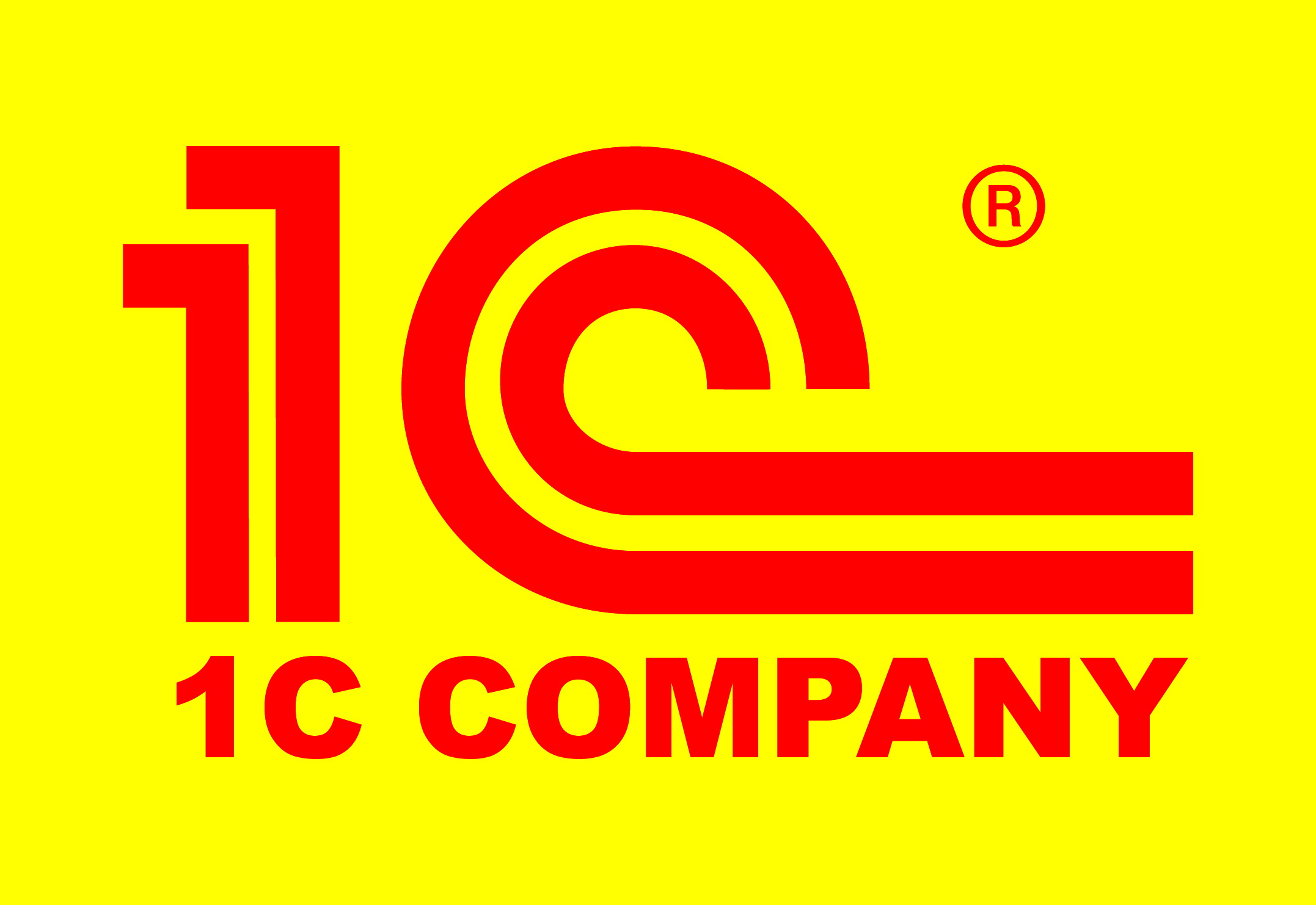 We also went back to 1C Company as they were very open to anything we suggested last time we went, sadly we couldn't make an appointment in time anymore but we were still invited to the after party where we could test out various of their games and see what they had to offer this year.

This year again they had a wide range of games being developed including, some we saw last year in early alpha and some complete new:


Ancestors Legacy
Blackhole
Codex of Victory
Deep Sky Derelicts
Devil's Hunt
Eternity - The Last Unicorn
Fall of Light
Fell Seal - Arbiter's Mark
Gift of Parthax
Haimrik
IL-2 Sturmovik Great Battles Series
Men of War Assault Squad 2
Quantum Replica
Realpolitiks
Re-Legion
Stygian Reign of the Old Ones
The Watchmaker
Through the Woods
Unknown Fate

Lots of fantastic games and it's better to showcase you them than to talk about every one of them:



We personally only played a couple of them include Re-Legion which had a very interesting take as an RTS game with a pretty lovely cyberpunk setting and a very in depth zooming level. I personally am not the most fond of RTS games, but it was really easy to get to understand the setting and everything so the learning curve is just about right compared to other RTS games I have played.

You should definitely check it out when it comes out! I must say that I quite liked their approach and would love to meet them again next year with all their new games!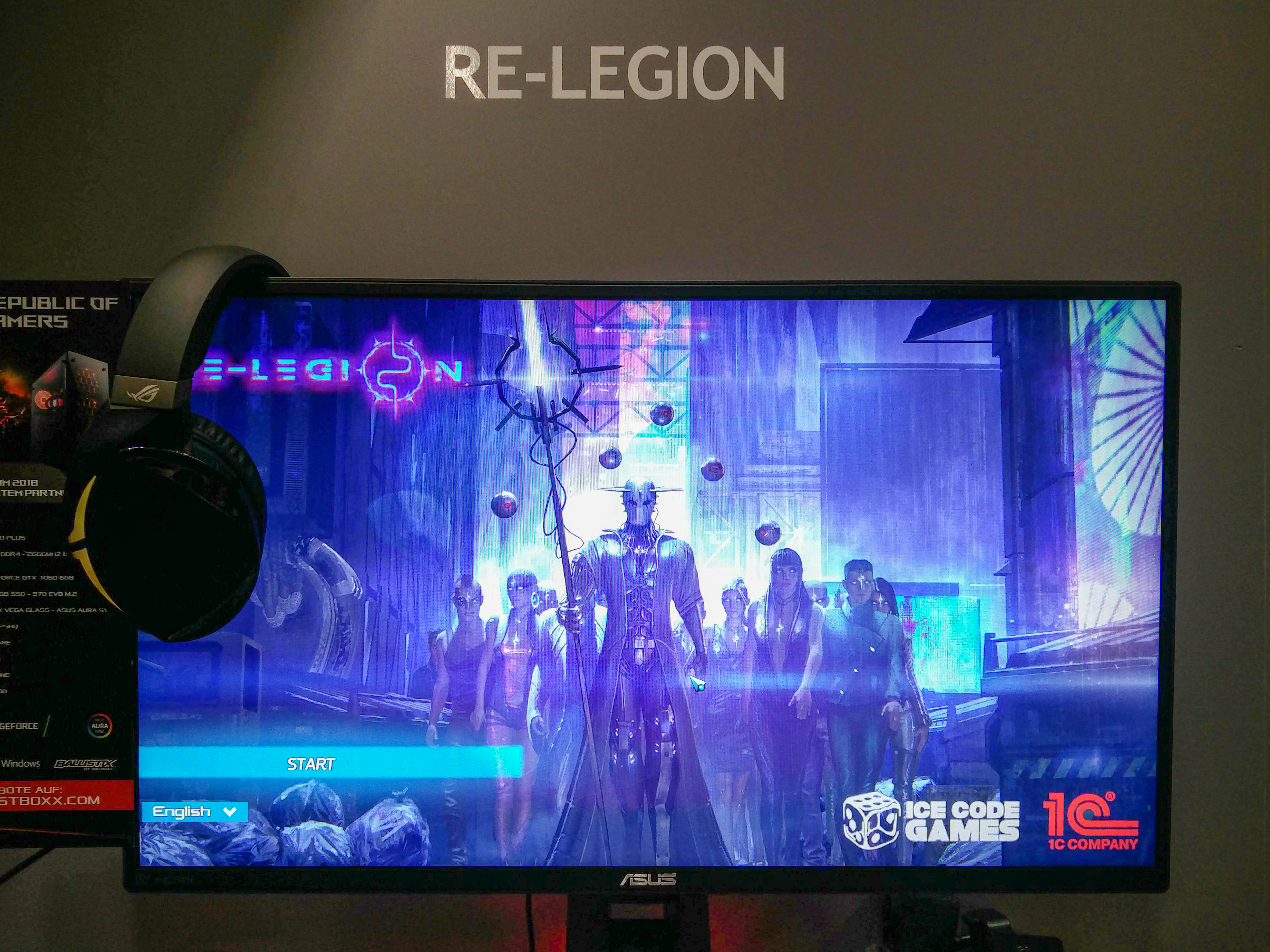 3.
Conclusion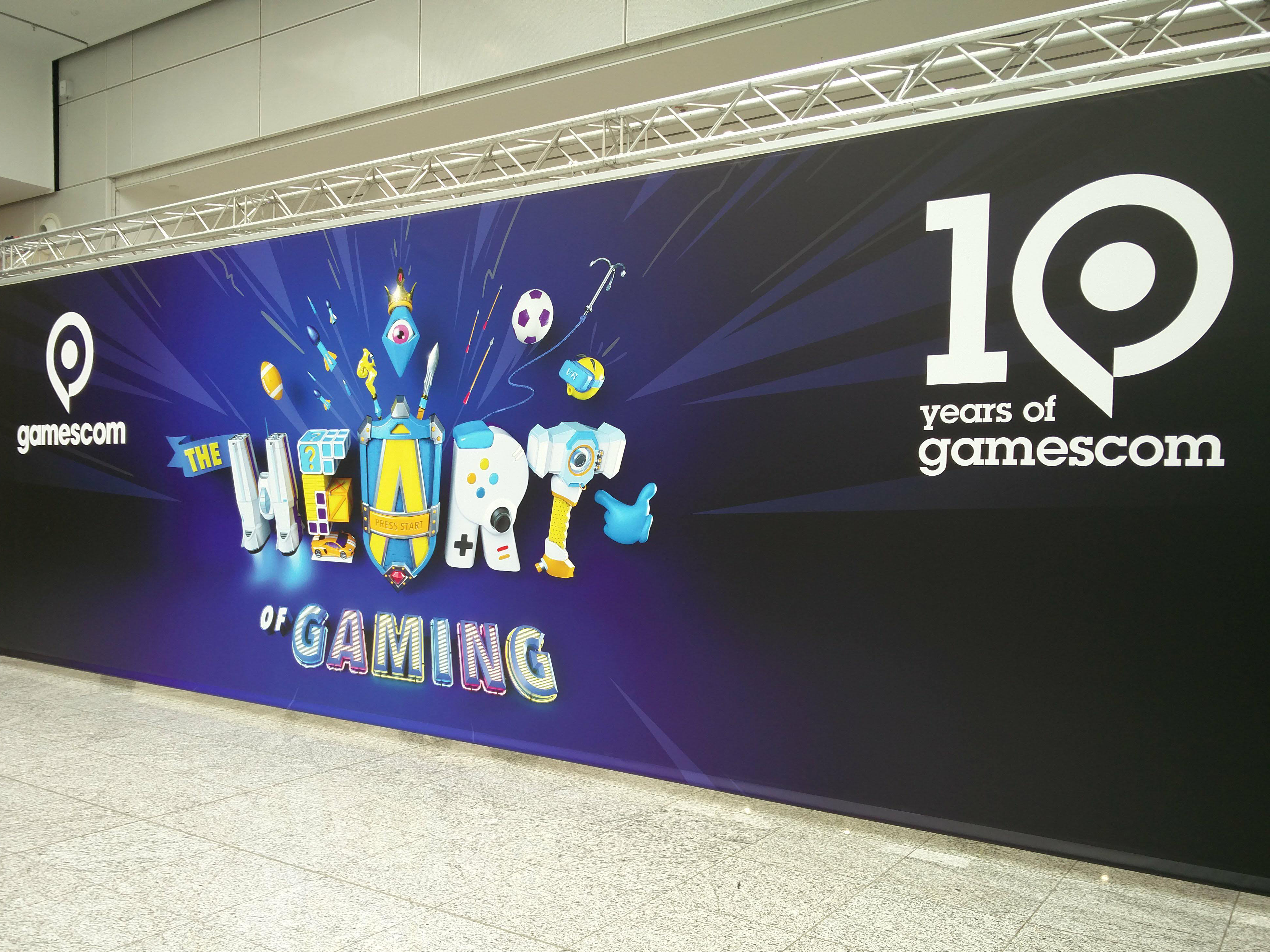 We really did notice that a single day of Gamescom compared to two or three is just too less to really explore Gamescom completely as we only managed to do 1/5th of the whole convention being that we mostly had to go from appointment to appointment.

But that certainly didn't ruin to fun for us and we definitely will be going to next year to check out more of what the 11th edition of Gamescom!

A big thanks and shout out to JoJo Productions and Phannaline K. for his great assistance to bring this to everyone here on Gamebanana!