A few weeks ago GameBanana were invited by Valve to come to EGX and try the HTC Vive and Steam VR! I had hoped to post this article earlier, however we were waiting on some responses to our questions from HTC/Valve regarding how develop VR titles and how Steam VR will work with the current Source SDK. Unfortunately they aren't ready to talk about that just yet, so those details will have to come in a second part later on!
Intro
Many of you, like me are probably quite sceptical about Virtual Reality. After all we've been promised that "VR is just around the corner" for decades, I remember brands showing off VR when I was growing up in the 90's .. but nothing ever came of it. There were simply too may problems that stopped VR becoming a reality. However in the last few years VR has been undergoing a revival with brands such as Oculus, Samsung, Sony and indeed Valve all promising consumer versions of their HMD's (Head mounted displays) by next year!
Now i've been fortunate enough during my time at GB to go to a lot of industry trade shows and have tried many of the prototypes and developer kits on offer over the past few years, but so far have never been convinced that they would actually take off.... that was until I tried the HTC VIVE!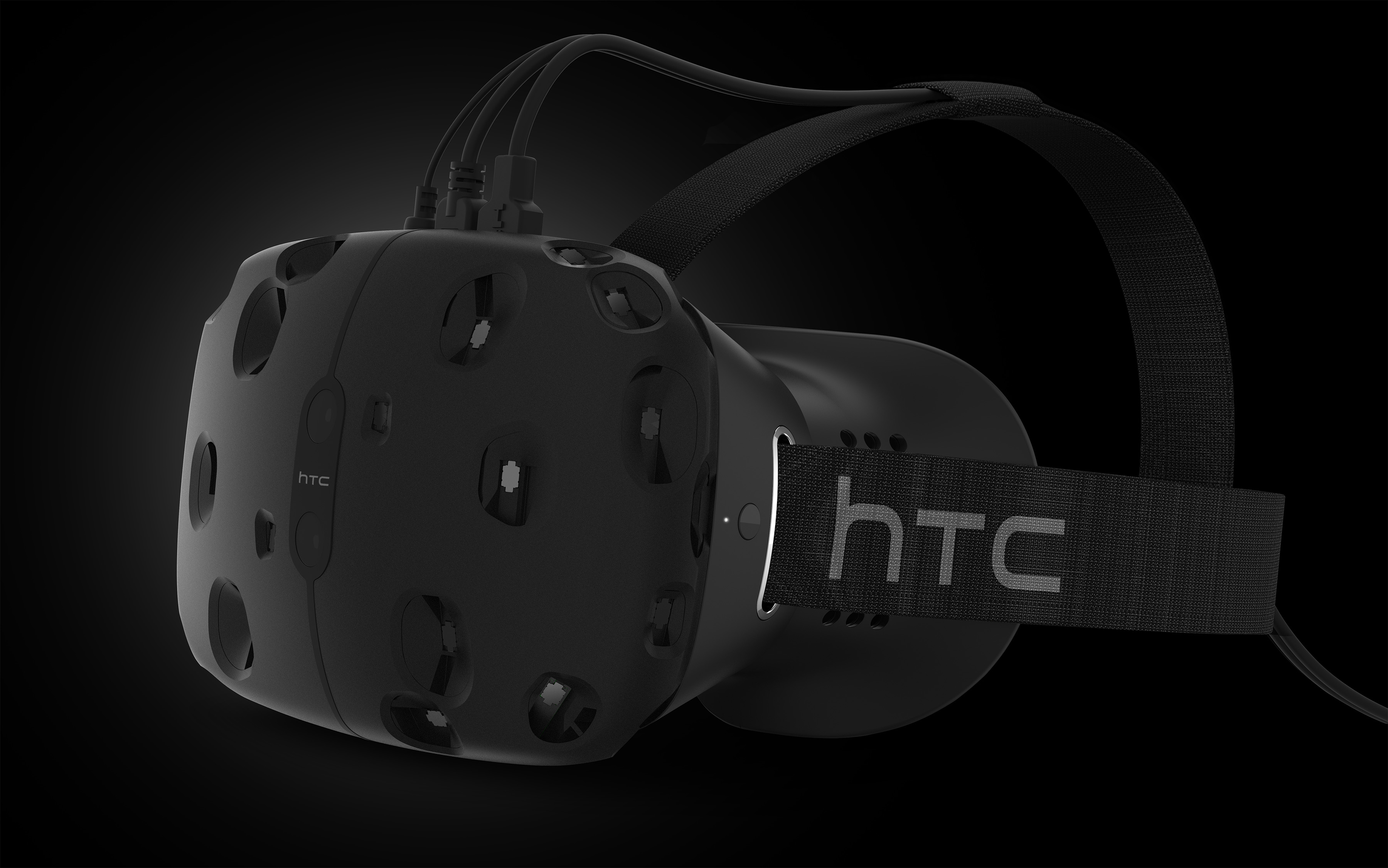 The problem with a lot of virtual reality headsets so far is that they are essentially just screens strapped very close to your face with a few motion sensors to track the position of your head. While they do a great job of giving the player an immersive experience and allow a lot for flexibility when it comes to looking around and interacting with the environment, serious problems arise when any kind of directional motion is added.
Devices such as the Oculus and Morpheus rely on tricking your eyes and brain into thinking that you are the character and that you are moving around in this virtual world. However even without vision the human body is remarkably good at knowing where it is in 3D space. (Try closing your eyes and moving around. You still know precisely where your arms and legs are even though you can't see them).
This is one of the major downfalls with a lot of VR, your eyes are being tricked into telling your brain that you are running, jumping, crouching, or whatever the action in virtual reality is, yet in reality you are sat motionless on a chair holding a controller. This works well for racing games, flight sims or other titles where you expect to be sat down and the playable character doesn't actually move much. However in FPS games, or any title that require the player to move around, your brain starts receiving mixed messages. Your eyes are convinced that you are moving, yet your body's proprioceptors are adamant that you are sat still. The result... Horrible motion sickness!
This is where the VIVE is different, instead of sitting still and being told that you are moving, with the VIVE the player actually moves around in real life. Two 'base stations' positioned in the corner of the room emit lasers which are reflected off the players headset and controllers to accurately track their position within in the room. So rather than pressing a button to crouch, and being tricked into think you are doing so, with the VIVE you simply crouch down. Similarly if you want to get a closer look at something, you just walk towards it. You may look like a bit of an idiot to people stood watching as you peer round a virtual door, but it is remarkably intuitive and (at least in the demos we tried) works surprisingly well.
While we tried the VIVE in an empty 15ft x 15ft booth with very little to bump into Valve and HTC promise that this set up will work in any living room set up, as the base stations are capable of detecting object in the room and will slowly fade them in to your field of view if you get too close to a sofa, TV or wall!

It's very hard to describe Virtual Reality to someone who has never experienced it (and I encourage you all to do so if you ever get a chance). However i'm going to hand this next part of this article over to GameBanana member Kipper, who was kind enough to let us take his VR virginity and is going to try and explain what VR using the HTC VIVE feels like.
My Experience with Steam VR's Technical EGX Demo - By KIPPER
Let's start of by saying I have never experience virtual reality before, so I guess you could say I was jumping in the deep end head first with this one. My first thoughts putting on the hardware was "by God this is light" Valve and HTC have obviously tried their hardest to make a very comfortable and near weightless feel to their VR and I'm glad to announce they exceeded with flying colours.
At first I saw nothing but a black screen through the lenses, after a slightly claustrophobic 10 seconds the demo began and I had appeared in some sort of empty 3DS Max looking environment or 'The Hub Room' I'm sure HTC would be prefer. I was handed two controller sticks as they slowly popped out of nowhere by the HTC representative. I constantly began to inspect the two controllers inside the VR as I was stunned at how detailed they were and how responsive and natural it felt doing so.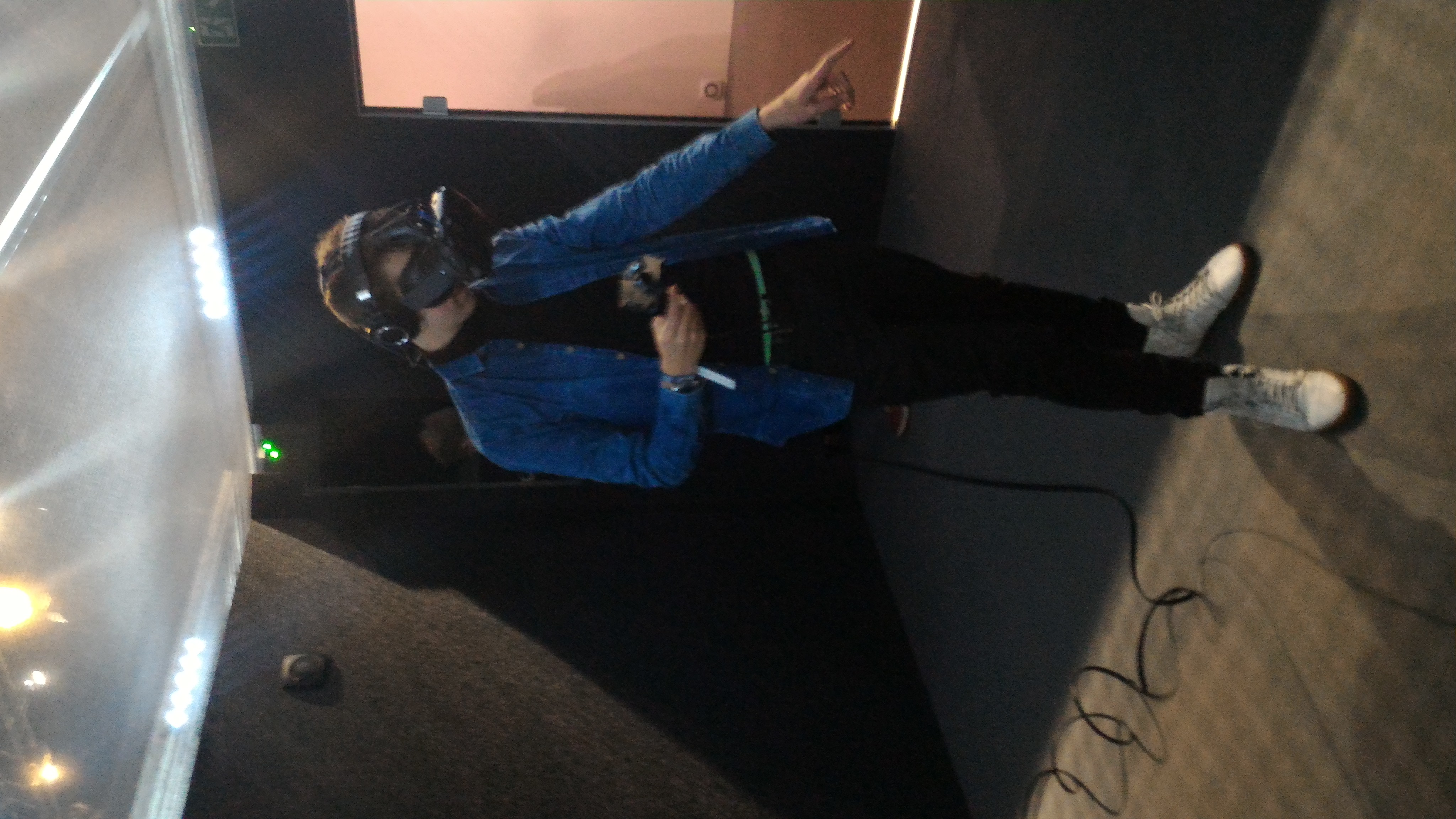 All of a sudden the Hub room faded into an underwater world which looked like I was on the front edge of what remains of the Titanic. At this point I didn't know whether to feel excited or quite frankly scared, the world felt just colossal and like nothing I've ever seen before. Due to the restricted movement space of the VR, they have the ability to cram an absolute boat load of detail into the environment (no pun intended) and was done so accordingly.
I began walking anxiously towards the edge of the ship, my body instinctively starting to arch back. If you've ever been at the top of a cliff edge, this is exactly how it felt. Peering over the edge, I saw a mass drop into a murky abyss and it was truly terrifying but incredible at the same time. As I edged back away slowly from the boat edge, I started to look around me soaking in everything I could of my surroundings. Fish would come right up close to my face and I began flailing my arm to scare them away, now to think of it I must have looked like a lunatic to the spectators Jonny Higgins and Jon (Mini).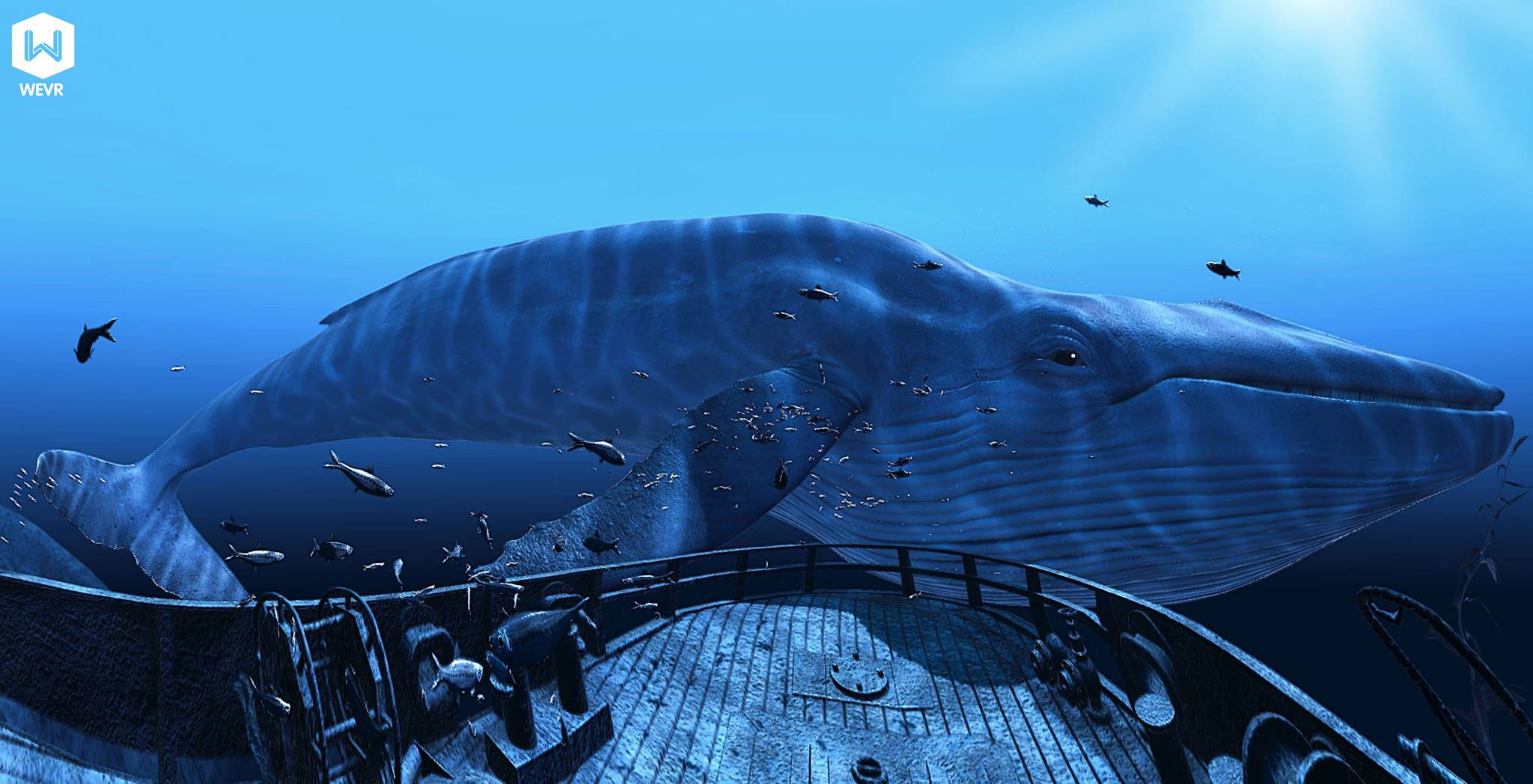 What really got me was the gigantic humpback Whale slowly swimming into my side view now, I'm going to admit something here I am massively scared of Whales even more so than Sharks so this was quite the shock indeed. As it came closer to the edge of the ship, I began to shuffle closer (so I did not look like a wimp). The whale stopped swimming and started checking me out with its plate sized glossy eye. It felt incredibly real, the detail on the whale was outstanding so I began reaching my arm out to touch it before it abruptly starts swimming away again into the foggy distance.
After taking off the headset, I actually felt a sense of disappointment that I have to leave and carry on the average life of a human being. I could easily see people spending hours upon hours lost into the almost hypnotic state the Steam VR had supplied me with.
At this point there is absolutely no doubt I will purchase one, I have to after experiencing that and it's a gift of technology I want to share with everybody I know. The ability to walk around, crouch, interact with things all as you could in real life just amazed me. We are just touching the mere surface of what VR is capable of and if this is just the beginning I can't wait to see what is in store for the future. Thank you Valve and HTC, you did well.
Fantastic Contraption, Portal 2 Test, TiltBrush and Elite Dangerous.
As well as experiencing 'TheBlu' as described above by Kipper, we were also allowed to try a rang of other titles designed to show the flexibility of the VIVE hardware.
The first example was Fantastic Contraption, a 3D building based game where you are tasked to build a contraption to complete a certain task from various parts in the world. Imagine building based game such as Besiege or Garys Mod but where you can physically walk around, up to, and even interact with your build.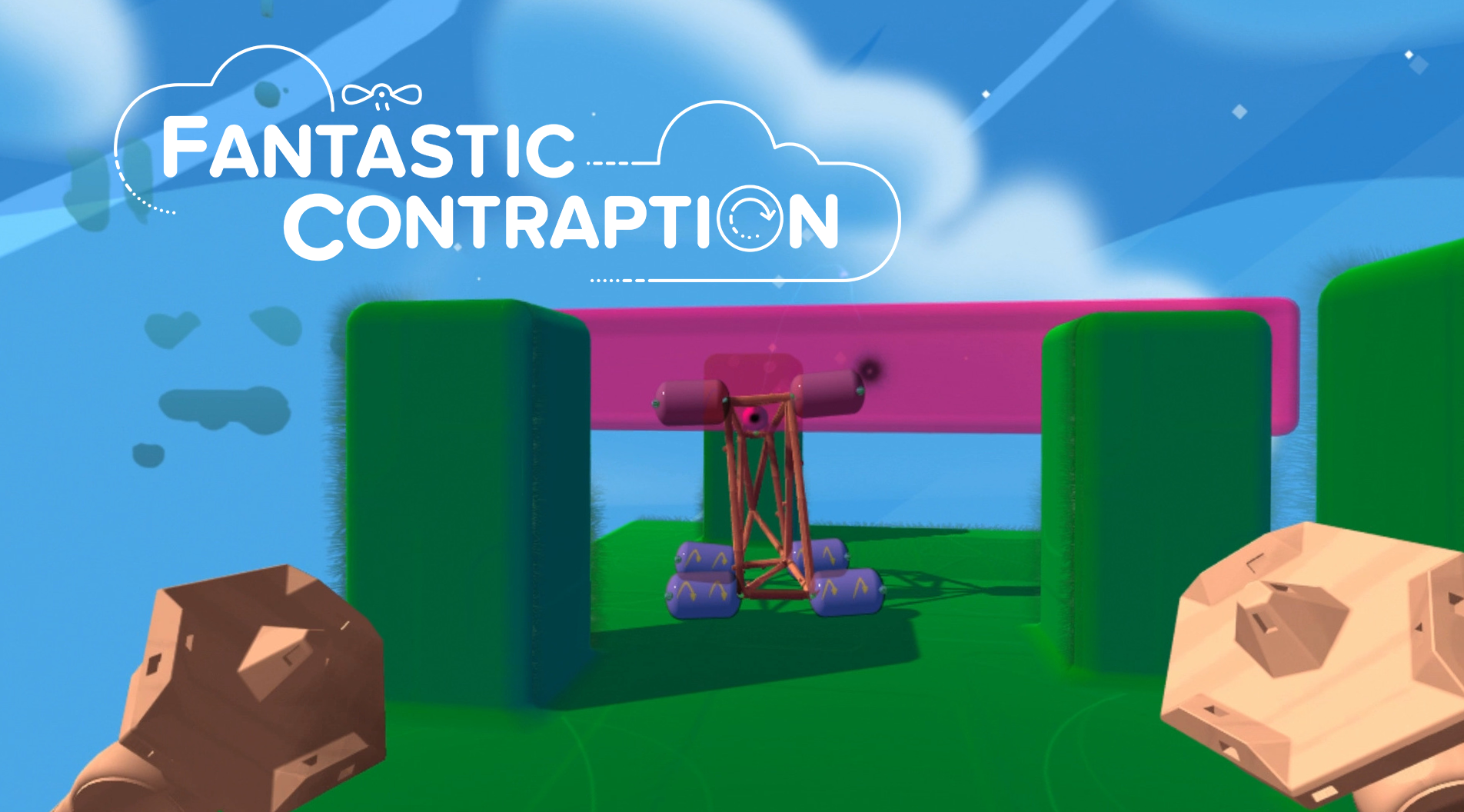 While the game itself is simplistic, it shows the potential that VR could hold in 3D based physics sandbox games. Say you wanted to put a barrel on top your creation, rather than using a mouse and fancy spawn screens, you could simply walk over pick one up and place it on top.
Next we saw Tilt Brush, essentially a virtual reality version of Paint or Photoshop, which allows you to create incredible pieces of art in 3 dimensional space.
Here
you can see Disney's artist create an impressive life-size version of little mermaid in 3D. Unfortunately we are not as artistic and after fighting off the urge to draw a massive 3D cock we instead settled for a simple smiley face! It was a little strange to get used to but really brought the art to life allowing you to go beyond the flat canvas we are all used to and really start to add depth and interactivity to the images.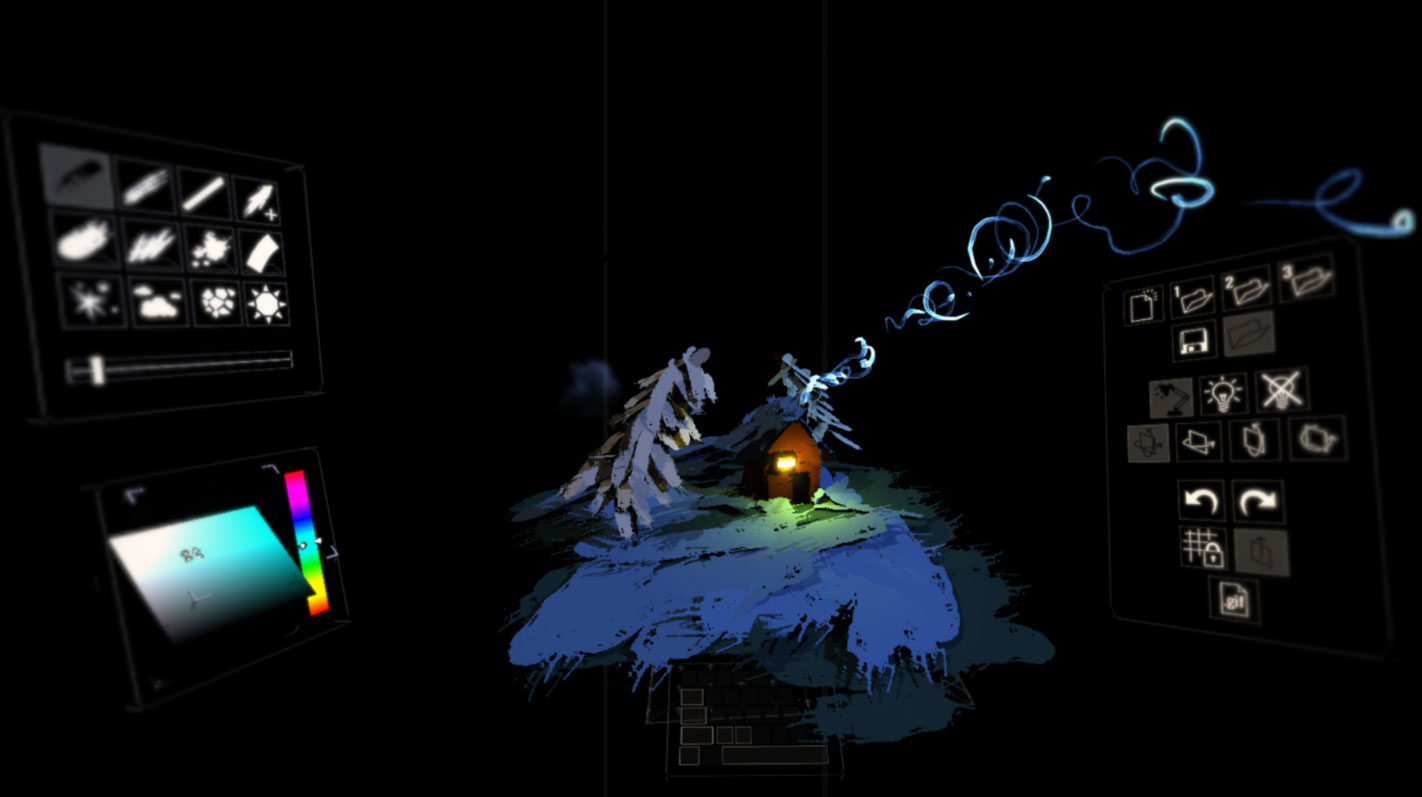 We then had a short demo of the Aperture Science test lab, where you could walk around the Portal 2 universe as ATLAS and P-Body and manipulate some simple physics objects. Unfortunately our time in the main booth was soon up and we were quickly ushered next door to try Elite Dangerous a space based flight sim we had tried on the show floor earlier in the day.
While different from the motion based demo's we had seen earlier it goes to show that the VIVE doesn't have to be used in room scale VR with its native controllers and also works perfectly fine in a seated position using joysticks and other non-VR controls. While with normal games you tend to have fairly fixed view, It was really fascinating to be able to look around the inside of the cockpit and see all the dials, screens and displays pop up with various information and warnings as well as to look up and see spaceships and planets whizzing over your head! I was so immersed in this 3D virtual space battle that when the demo came to its end I freaked out a bit that my 'arm' stayed attached to the joystick as the controls in my view were perfectly mimicked to the position of my hands.
While VR clearly still has a long way to go, this was the first time that I actually felt that consumer VR might be a possibility, rather than a far fetched dream. With all the major players offering consumer versions of their hardware in the coming year it's sure to be an interesting time for VR, however until a price point and more titles are announced it's impossible to say if VR will catch on and if we will be seeing these in everyone living rooms soon!
N.B. As I said at the start of this article we were hoping to have more information regarding how to develop VR titles, how SteamVR will work with the current (or future) Source Engines and many other technical points, but Valve and HTC aren't quite ready to talk about that yet. So that will have to come in part 2. If you have any questions or thoughts then do let us known in the comments below and I can try put them to the VR team at Valve / HTC.