Gamers Reflexes and Eye-Hand Coordination

Games have taken a relatively long time to come out of the woodworks; people are starting to realize the benefits of games in general and stereotypes anchored in the collective mind are starting to fade away.

Notions such as wasting time, fat-inducing, social ineptitude, laziness and distant attitude among others are gradually being detached from games. The process is slow but steady and with more studies and articles about games' benefits, we will completely disengage games from the overrated attributes that have lingered too long in people's minds.

I have contributed in previous articles in shedding light on often ignored positive aspects of games and this article shall continue in the same line. Remember that playing in moderation is key; going to extremes will inevitably justify the stereotypes slapped on games, and gaming in general.

This article will shine the spotlight on the direct effect of games, action games more specifically, on one's perception, situational awareness and motor skills.

A study you say?

We always knew somewhere, somehow that games could be beneficial for enhancing human reflexes and motor coordination, and we tried digging up some facts or examples to back our claim in the face of legions of self-righteous nay-sayers. Where was a good study with hard evidence when we needed one?

Luckily, such studies finally emerged to the surface and were made visible to the public in large, including gamers who lastly got a solid scientific backup to their "thin" claims.

Action games and more specifically first person shooters are fast paced by nature and therefore require the player to be agile, alert and fired up; in other words, to have advanced motor skills and fast twitch reflexes.

Games such as Counter-Strike, Unreal Tournament and Quake are good examples: they are easy to learn yet hard to master. As you evolve in the game, so do your reflexes and eye-hand coordination enabling you to further perfect your skills in the game.

When approaching a bomb site in Counter-Strike, your brain has a fraction of a second to process all visual and audible data presented to you and come up with an adequate decision: aim for the head, throw a flash/smoke, toss a grenade, and lay some suppressive fire to help a teammate or simply flee the area and take cover. If you take longer than a fraction of a second then you'll get shot and be laughed at as a "noob". As you play and practice more, your brain learns to process this info quicker and betters your reflexes and perfect eye-hand coordination required to perform the action that your brain saw fit for this situation.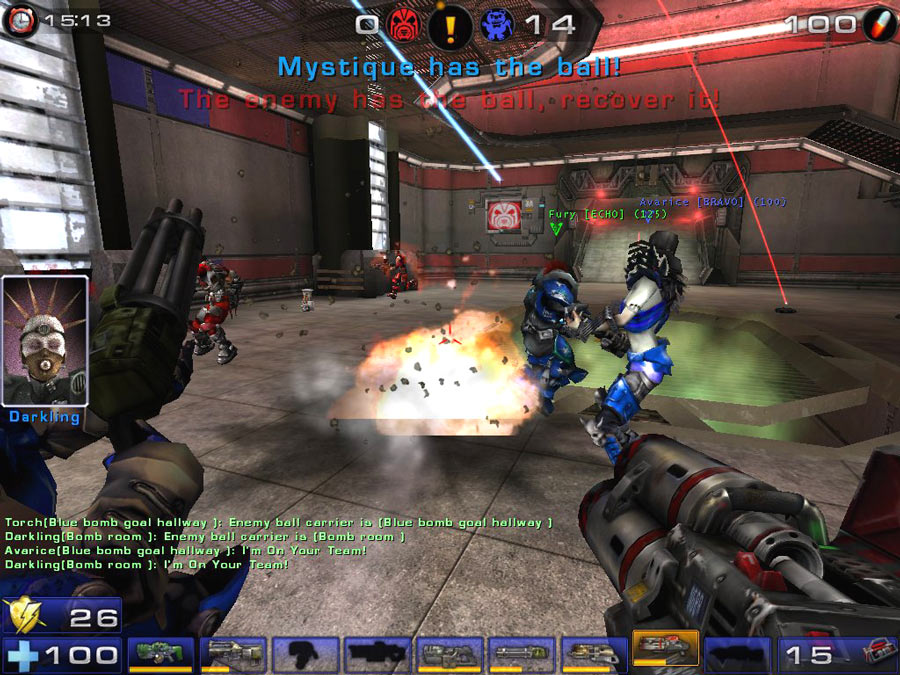 Too much data to process. Non-gamer brain meltdown imminent in 3, 2, 1.


A recent study in the University of Rochester published in 2010 in the journal "Current Biology" shows that video game players develop a heightened sensitivity to what is going on around them, and this improves a wide variety of general skills that can help with everyday activities such as multitasking, driving, keeping track of friends in a crowd, and navigating around town.

The study went on further to differentiate test subjects who were given a fast-paced action game to play versus those who played a slow strategy game; the 2 groups were then subjected to a series of visual and auditory tests under similar conditions.

The results were crystal clear: The action game players were up to 25 percent faster at coming to a conclusion and answered just as many questions correctly as their strategy game playing peers.

Action video game players' brains are more efficient collectors of visual and auditory information, and therefore arrive at the necessary threshold of information they need to make a decision much faster than non-gamers, the researchers found.

"Action game players make more correct decisions per unit time. If you are a surgeon or you are in the middle of a battlefield, this can make all the difference" concluded Daphne Bavelier, the study author.

And speaking of surgeons, another study from a renowned medical center in New York in collaboration with researchers and psychologists from Washington University in 2005 found that surgeons who play video games make fewer errors in the operating room (note to surgeons: please don't play games while in the operating room, thank you).

"Video game players had faster reaction times on the order of 100 milliseconds, which might not sound like a lot but in this domain it's quite a strong finding," said lead psychologist Alan Castel.

A hundred milliseconds might not be huge number but if you are a surgeon, police officer, firefighter, soldier, pilot, driver or operator of complicated and heavy machinery among other professions, this "tiny" number can mean the difference between life and death or success and failure.

I witnessed this

As gamers, we tend to take our evolved skills for granted. Maybe it is because we constantly benchmark ourselves against fellow gamers and fail to see the really big difference in reflexes and motor coordination between us and non-gamer folks.

If you think of it, the task on hand when we play an FPS game is actually complicated: you look at the screen constantly scanning the area for visual and auditory info happening at a relatively fast pace; you have one hand shuffling the mouse back and forth in all directions while left-clicking, right-clicking and scrolling the mouse wheel; and on top of this your other hand taps the AWSD keys in addition to E, R, T, C, F, G, Z, X, N, space bar, left ALT, left shift, left CTRL and ~ (you damn cheater).

Now take a step back and re-read the previous paragraph: it is mind blowing in regard to reflexes and perfect eye-hand coordination, yet we perform these tasks with ease as if we are drinking a glass of water. This is the result of our own evolution as gamers.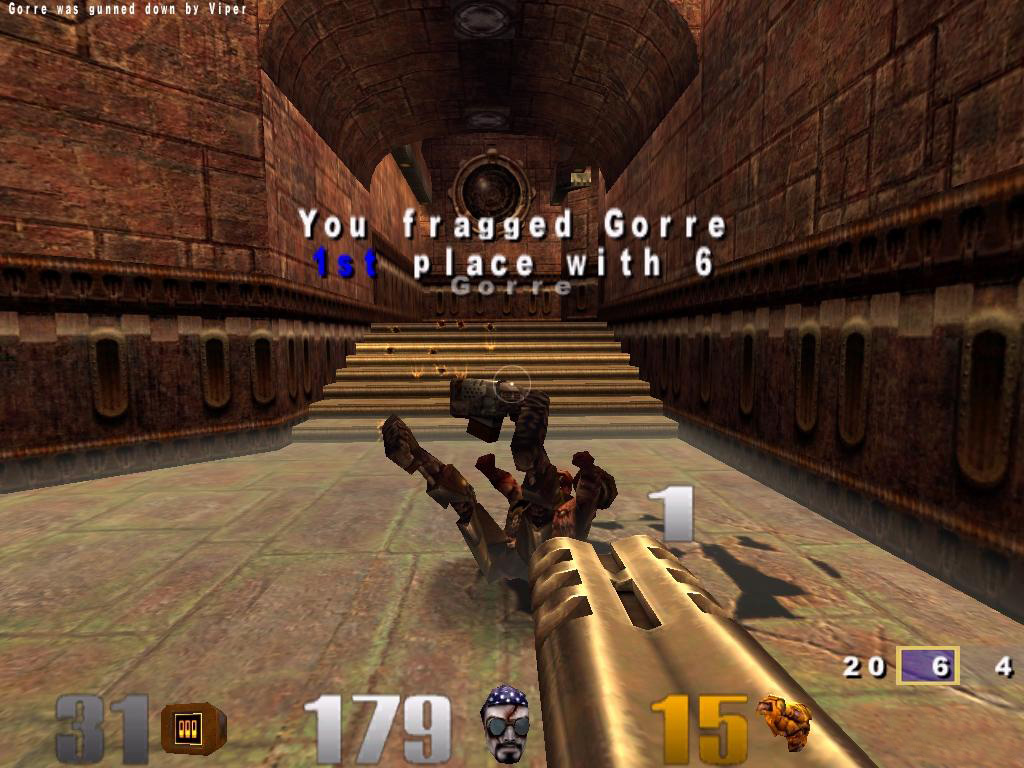 Fragging your opponents requires dexterity and perfect eye-hand coordination.


I had the opportunity lately to witness all the above tasks being performed by a non-gamer.

Back in October, I was doing some final testing and tuning on my CSGO map de_cortona before release. My uncle, a non-gamer who probably did not play a game before (other than those casual mobile "games" that are not relevant games per se), was visiting me. Upon glancing at the screen, he instantly recognized the architecture and landmarks of Toscana (He's Italian and the map is inspired by several historical towns in Tuscany, Italy).

Thinking it was some kind of 3D architecture project, he was intrigued and wanted to know more. I pointed out that it was a game and briefly explained the premises and rules. He wanted to have a go and I gladly obliged.

I sat next to him and watched while giving him some heads up when needed. He was really having a tough time keeping a straight direction and the mouse was spinning uncontrollably on several occasions. The keyboard keys were a bigger issue; he was missing keystrokes, pressing Q instead of W, F instead of D and having to constantly look at the keyboard while ignoring the screen and inadvertently bumping into a wall.

And then it struck me: the multitasking and perfect motor coordination that I take for granted while playing an FPS game are actually…very demanding on the brain and nervous system of a non-gamer. We gamers simply do it so often that we lose track of how complex the task really is.

I am pretty sure that if my uncle and I were faced with a new task that requires fast reflexes and motor coordination, I will clearly have an advantage since my reflexes and eye-hand coordination are already trained to an advanced stage.

I was lucky enough to witness another example but this time with an ex-gamer who hadn't played games for a long time.

T'was the night before Christmas and all the lights were glittering … (umh, wrong article? I'll keep this for a future Christmas story that I might write).

Just before last Christmas, I was testing my CSGO map de_brooktown and my cousin visited me (big family, I know). We used to play Counter-Strike back in 2000-2001 in LANs but as with all of us adults, life eventually caught up and games took a backseat in the life journey. She has not played CS for the past 10-12 years.


Her (upon noticing the screen): is that CS? It looks …different!
Me: yep, it's a new CS called CSGO. Fancy graphics with a lot of new features.
Her: God, I haven't played CS in ages.
Me: you wanna give it a go, it's on the house :)
Her: sure.
Unlike my uncle, she requested to add bots to start fragging (old habits die slowly)

Interestingly, and despite the long hiatus, she was moving with ease while gradually remembering the keyboard keys combination for different in-game functions. The first few rounds were a bit difficult and she was owned by some bots, and this is understandable after being away from the game for such a long time.

However, fast forward a couple of rounds and the metamorphosis was complete; it's like her fast reflexes and eye-hand coordination were in hibernation and suddenly came back to life with all neurons getting fired up. She was ducking, jumping, shooting controlled bursts, pre-firing hiding spots, tossing grenades and yelling at bots using radio commands and most importantly, dishing headshots left and right with the occasional cursing and keyboard bashing when shot from behind. Nothing new here then, this is the CS player we all know.

It is all clear now: a gamer or even an ex-gamer still holds a clear advantage in reflexes and motor coordination over non-gamers, at least in tasks that require these skills.

Your point?

Games have always been portrayed as the boogey man who will enslave generations of gamers and turn them into brainless zombies.

It turns out that it is quite the opposite with many studies and articles recently surfacing to showcase some of the benefits of games, physically and psychologically.

I even added my impromptu empirical study to further support the fact that games, action games more specifically, do enhance your reflexes, situational awareness and eye-hand coordination. What more do you want!

As in all my previous articles, I can't stress this enough: moderation is key here. Play games 24/7 and you will become a brainless zombie. You have been warned.

Will2k

May 20, 2014