My Dive into the CSGO Weapons Workshop


Old dog, new tricks
They say you can't teach an old dog new tricks, but I say it's never too late to change. Granted that when someone grows older, their brain synapses decrease in their connectivity; but this is not an excuse to stop learning.

In parallel to physical aging, a person also matures intellectually, and eventually becomes an expert in one discipline. The brain becomes encrusted and the person develops a comfort zone and finds it hard to leave it into new horizons.

Learning is a continuous process and works on all levels (academic, social, emotional, practical…). The day you stop learning, your brain practically dies.

I am a strong believer in diversification and learning new things, and I have done that most of my career. I decided to share with you my latest learning adventure into the land of weapons' finishes recently introduced in the Counter-Strike Global Offensive Steam workshop.


The CSGO workshop
The CSGO workshop was first introduced on February 8, 2013 and was restricted to maps only. I was already working on a couple of maps for CSGO and it was the perfect opportunity to publish them. In August 2013, Valve released the Arms Deal update for CSGO containing for the first time official weapon finishes (skins). Valve also promised that a weapons' finishes workshop to host community-made finishes will see the light afterwards.

Naturally, I wasn't too excited about the news; after all, I'm a level designer, what's in it for me? On top of this, I wasn't very fond of custom skins and never used them in previous titles (CS 1.6 and CSS) and CSGO had its fair share of unfixed crucial bugs that needed to be addressed before adding trivial cosmetic enhancements to the game.

Fast forward a few months and on October 25, 2013, the weapons' finishes workshop went live. The influx of community-made finishes on day one was huge: you could see skins flying left and right and pages were filled with new skins by the minute, with some of them being eye-catcher while others being…eye-repellent.


My dive
Now you might be scratching your head and thinking: you're a level designer, you're not a fan of skins and you think critical bugs should be fixed before introducing minor cosmetic additions; why on earth do you want to dive into the finishes workshop?

Well, as I said earlier, it is about continuously learning new things, jumping into new adventures and most importantly challenging myself out of my comfort zone.

Here's a little fictitious conversation that occurred between my left brain (objective, rational) and its right half (subjective, emotional). [Left brain/right brain dominance theory is a myth busted by recent advance in neuroscience, but nonetheless, it serves as a nice backdrop for my fictional conversation]


Right brain: dude, look at these new custom finishes; some of them are really nice.
Left brain: so?
Right brain: maybe we need to start making some skins of our own.
Left brain: (rolls eyes). We barely have time to work on our maps.
Right brain: but learning this new skill is exciting and nothing prevents us from creating enjoyable finishes that will be as good as the ones we see now.
Left brain: why don't you use your creativity to finish the damn map that we have been working on for the past 3 months! If I hear any… [interruption]
Me (interrupting): shut up both of you. I will decide on this issue later after I grab myself a sandwich since I'm starving.
It turned out that "later" was the next day on October 26.

I started a 5-day crash course in skinning, reading as much as I could about concepts such as UV maps, polygon meshes, phong shading and many others. It wasn't that hard since I am already versed in 3D editors and game technology, and have worked on many editors such as Hammer, UDK, Q3Radiant, and DF editor among others.

My extensive knowledge of Photoshop and 2D editing, as well as being very intimate with the internal workings of the Source engine, certainly helped make the experience less complicated and intimidating.

I managed to release my first few finishes around October 30. Were they ground breaking? No. Was I happy? I was thrilled to see my first finishes go live on the workshop.

Since then, I have released more than 60 finishes for various weapons and I'm still going stronger, learning new things along the way. I am not claiming to be an accomplished 3D artist, but it's been such a good adventure that I'm glad I started. I still have a long road ahead, with many techniques to learn and many skills to improve, but I am on the right track.


My finishes
Talking about my finishes without showing some of them would be pointless, wouldn't it?

I started first by creating individual finishes and then expanded the ones that were polished, eye-catching and popular into a series across multiple weapons.

The series that got the most attention and success was the "Hunting Tech" series (success relative to my other finishes). It is a subtle mix of carbon fiber, black leather and clear wood for various weapons on a custom paint job finish.

It was also the series that took the most work in Photoshop, as I had to make the 3 materials fit correctly on the UV sheet (The AWP UV map was one of the hardest to manipulate).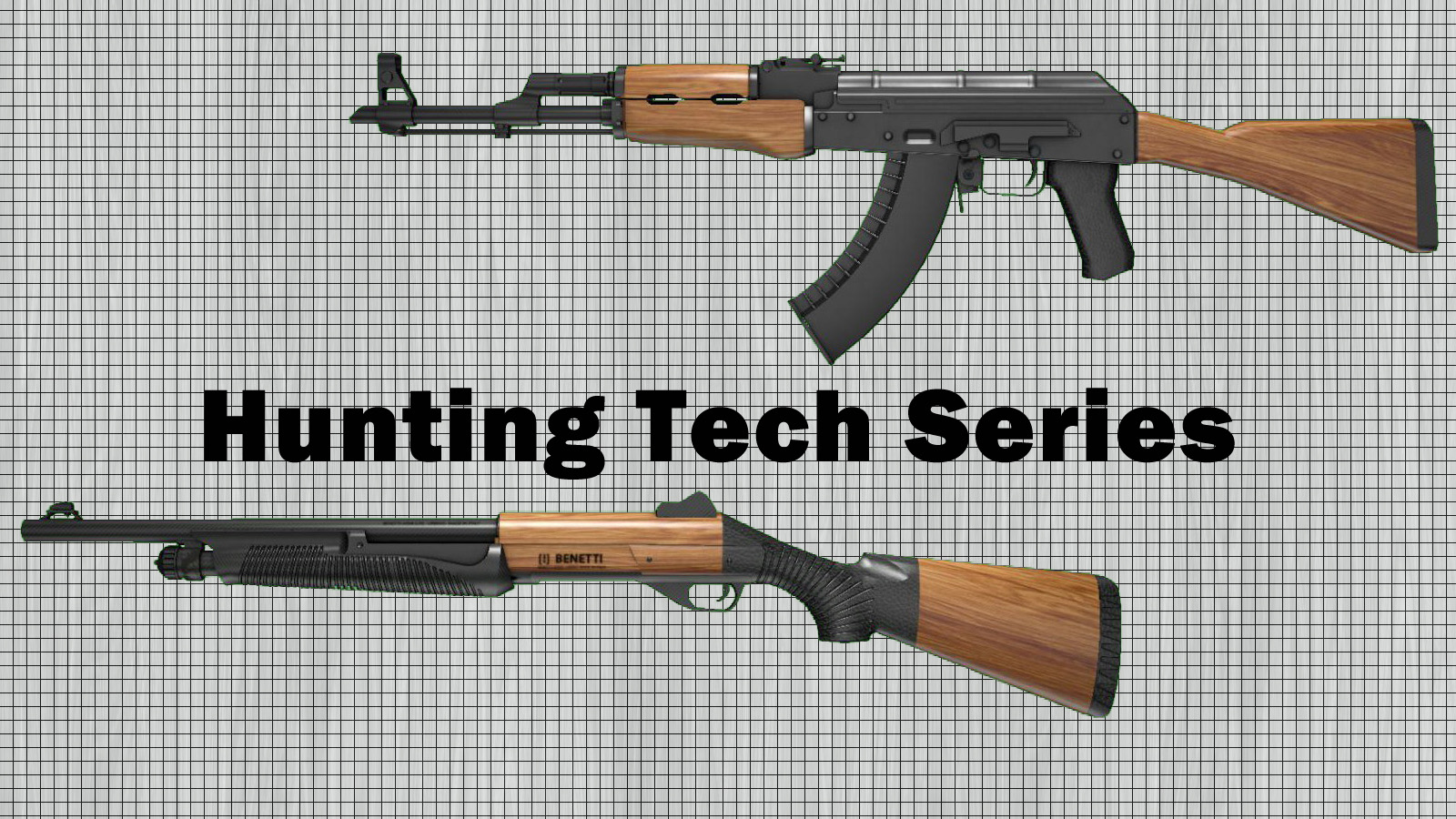 Hunting Tech Series


Keep in mind that these are paint finishes on top of the actual weapon whose structural integrity is not altered or modified. The wear factor is added in-game by the engine and therefore there is no need to add it on the skin texture itself.

The flagship of this series is the AK47. (workshop link)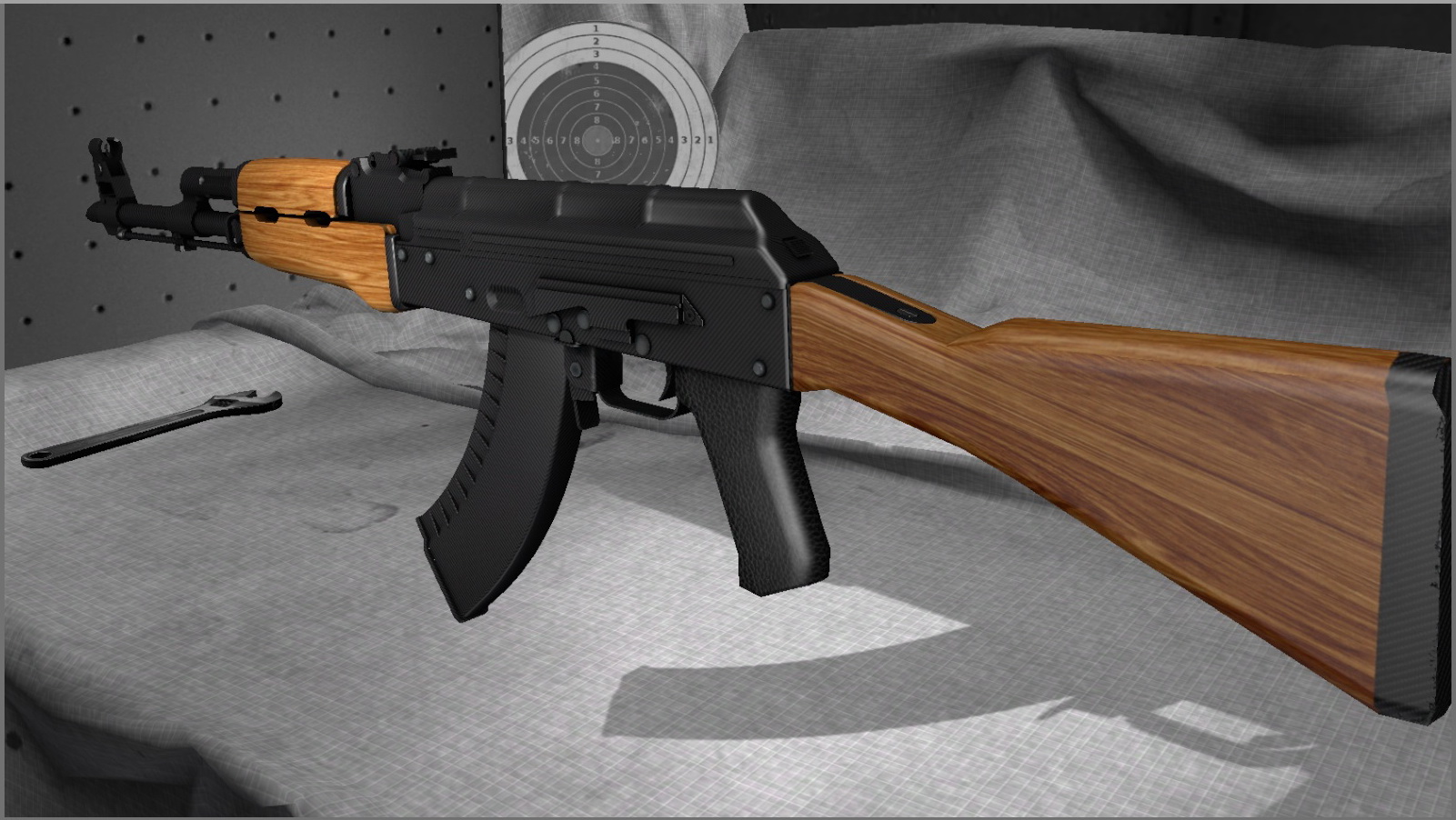 AK47 Hunting Tech


The 3 textures were created and prepped in Photoshop before using the UV sheet as a guide for proper locations/directions. Needless to say this involved a lot of layering/masking and fine tuning in Photoshop to nail the perfect look I was after. Eventually I will need to move to 3D texturing in programs such as 3DSMax or Blender.

Another series that is popular is the "Vintage Design" series. It consists of slightly de-saturated wood grip and metal body for the vintage look on a custom paint job finish. I kept it for pistols only.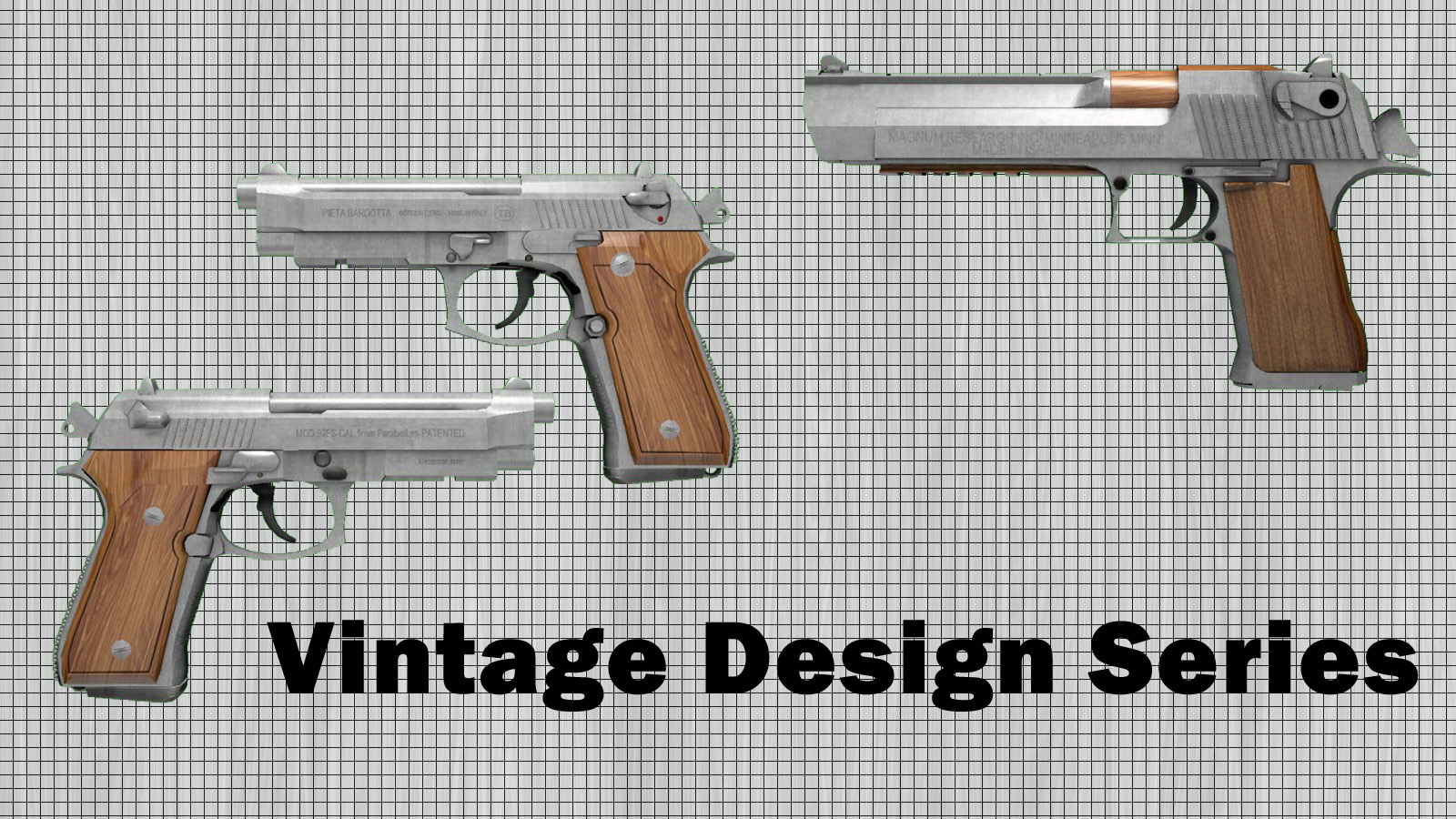 Vintage Design Series


A series I particularly like is the "Autumn Forest". I made the camo pattern from scratch in Photoshop and used the anodized airbrushed finish to have that matte look and to avoid having the pattern tile awkwardly on the UV map (the anodized airbrushed finish is applied via triplanar mapping instead of the original UV map).


Autumn Forest Series


To check all the series I created, check my collections' workshop link.

Many weapons' finishes that I created are not part of a series (yet) and here are a couple of individual finishes that I believe are worth a look.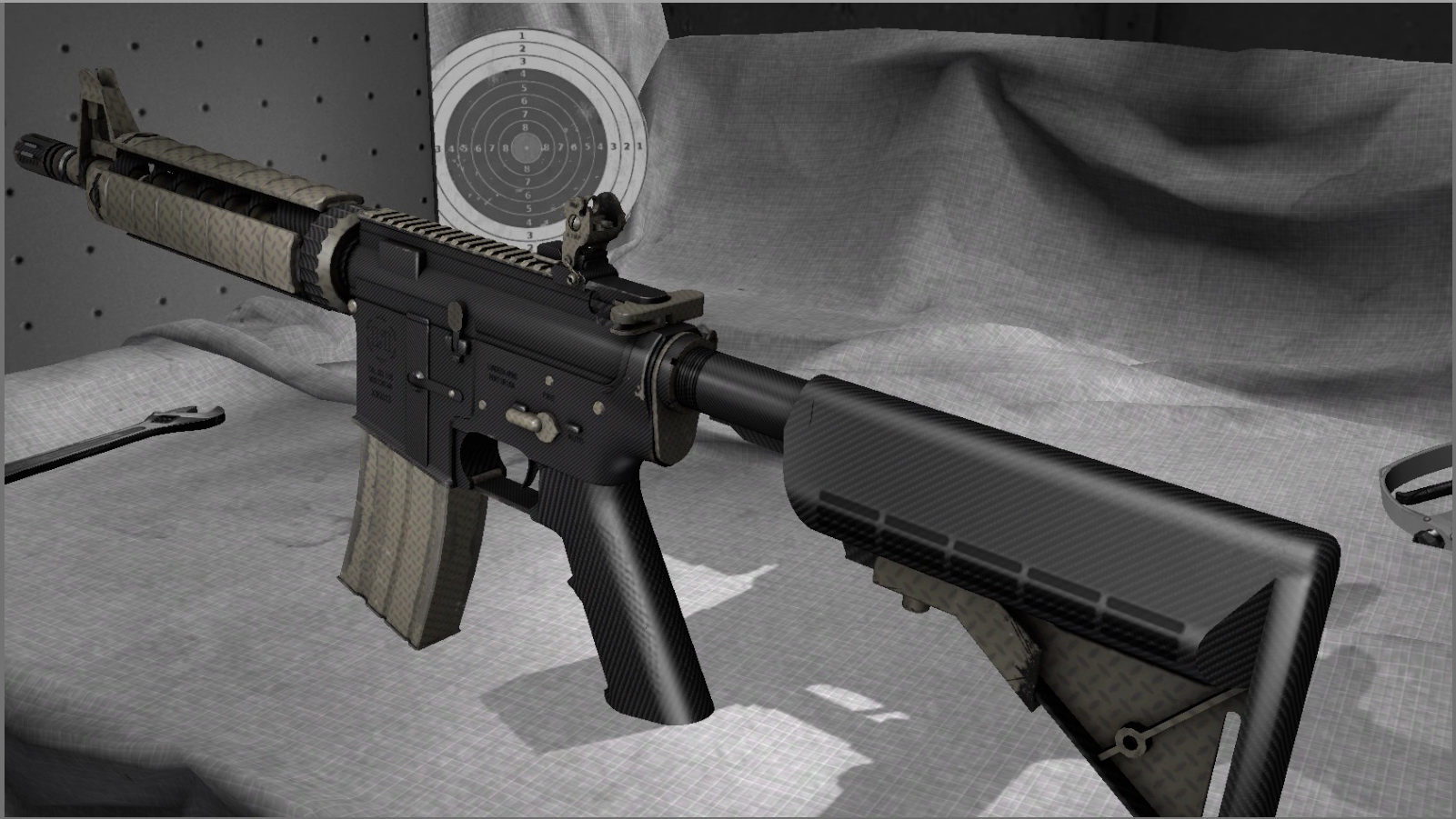 M4A4 Carbon Metal


A subtle mix of carbon fiber and metal sheet on a custom paint job finish. (workshop link)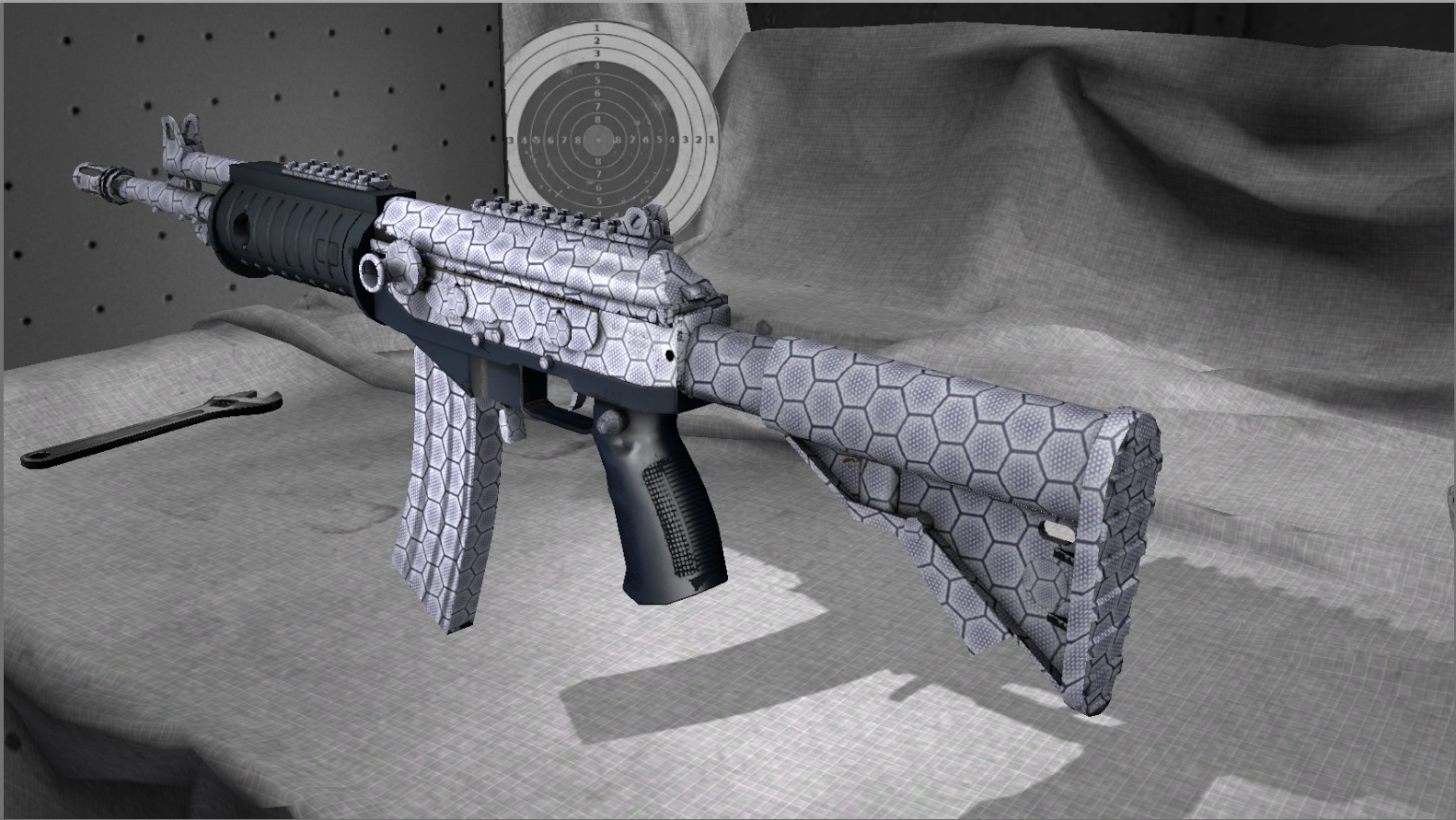 Galil AR Frozen Hive


Cold colored hexagonal hive structure on a hydrographic finish. (workshop link)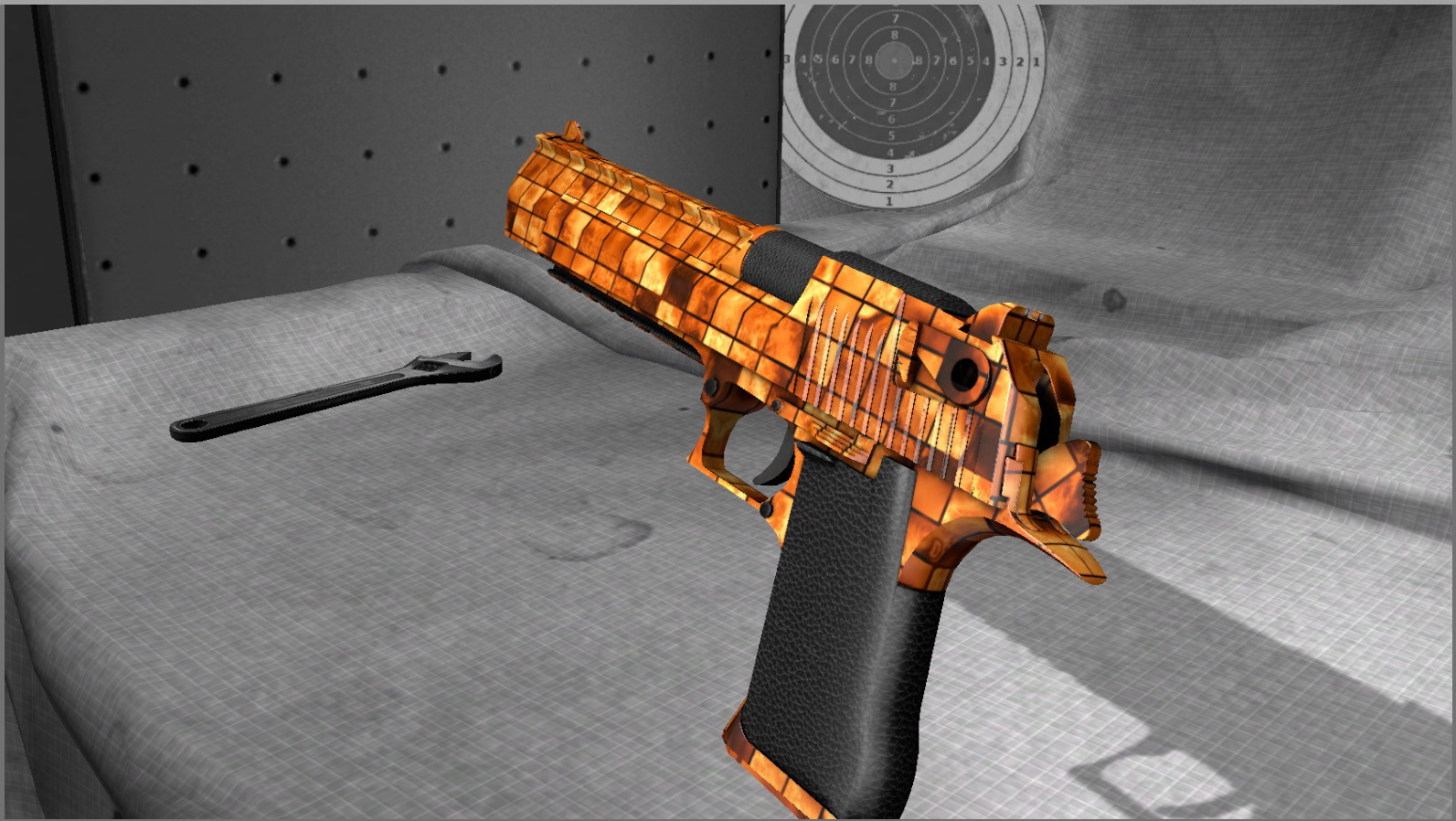 Desert Eagle Copper Leather


A mix of classy leather and tiled copper on a custom paint job finish. (workshop link)

There are way more on my workshop page; if you feel inclined to have a look, feel free to browse through the different finishes. If you like certain ones and wish to see them in-game then the only option is to rate them up to bring them to Valve's attention for a possible inclusion in future cases/drops.


Will2k Steam workshop
In the end
You're never too old to change your ways. Learning is always possible.

After almost 15 years in level design, I didn't think I would ever make the jump to skins/finishes especially this "late", but opening new horizons is never restricted to one life phase. One only needs motivation and in my case, it was the debut of the CSGO workshop that sparked my creativity and ignited my jump out of the comfort zone.

I sure hope I have given everyone a boost in motivation to start their own adventure in learning new disciplines. Remember, it's never too late.

I wish everyone a Merry Christmas and safe holidays.

Will2k

December 23, 2013