Games and education
Games and education! An interesting disparity for many of us because let's face it, games are unconsciously linked to entertainment and free time hobbies.

While it is true that the main goal of games is to entertain us and let us escape our reality for a couple of hours, they also have a lesser known, educational aspect, which is why I refer to it as "the hidden side".

Mainstream media are full of articles portraying games as the scary black hole that will suck the brain out of younger generations, making them into mindless zombies. I will swim counter-current and try my best to bring out the often overlooked educational aspect in games.

General stereotypes in games
Due to human nature, people are always afraid of the unknown. They attempt to define and label it, as a defense mechanism to make it less scary -- hence stereotypes.

I lost count of how many times I read or heard that games will make you dumb, fat, socially awkward and most importantly violent.

Games are most targeted nowadays because they are a fairly new medium of entertainment but before that, we had TV and movies, and even books as scapegoats to blame.

Everything taken to extreme has ugly consequences; it is not related to just gaming. Sitting in front of your PC 24/7 will put you in serious health risks and will make you prone to getting fat. It will also make you socially distant with a potential tendency to get violent, but all this is not because of gaming itself per se; it is rather because of the solitary confinement that you have put yourself in.

Locking yourself in the basement or in a cave away from people and doing nothing productive will have the same effect as above and even more. This has to do with human nature, the social interaction and pack mentality more than the effects of gaming.

If you can find a good balance between your school/university, work, social life, private life and games, then you can have a pretty normal life without any drama and free from all those hideous stereotypes that society tries hard to associate with games and gaming in general.

The educational aspect in games
We are not talking here about games that are meant to be educational such as interactive games that teach math, sciences and foreign languages. We are rather speaking about "regular" games that you and I and everyone else can play for fun while inadvertently learning new things that would otherwise be outside the reach of our curiosity.

There are many games that you can learn from but I will focus on 2 games that, from my personal experience, helped me further enrich my historical knowledge of past events.

Age of Empires franchise
I admit that I am no fan of real time strategy games (RTS). Even in the heyday of RTS in the 90s with games such as Red Alert and Starcraft, I wasn't interested in the genre.

I admit however to being a history fan reading whatever history book I could reach while growing up (yes, reading an actual book made of paper since it was the 80s and early 90s). Learning about the way your ancestors lived is fascinating and without knowing your history, you are bound to repeat the same mistakes in the future.

For all the above reasons, I was drawn to a game in 1999 called Age of Empires II: the simple yet nice graphics, the intuitive interface, and the high replayability value all added up to the historical aspect I loved in the first place.

Whenever I finished a game session playing with a specific civilization, I found myself grabbing a history book or loading up the Microsoft Encarta CD (there was no Wikipedia and we only had 56K dial-up modems at that time) to learn more about the civilization and the historical facts that the game was based on.

The game could easily teach you about big battles that occurred in history, the clothing and architectural styles of the era, and about prominent names that were engraved in the history of the civilization.

I think this is a combination that you can't beat; playing an enjoyable game in your free time and learning something new along the way to further enrich your knowledge.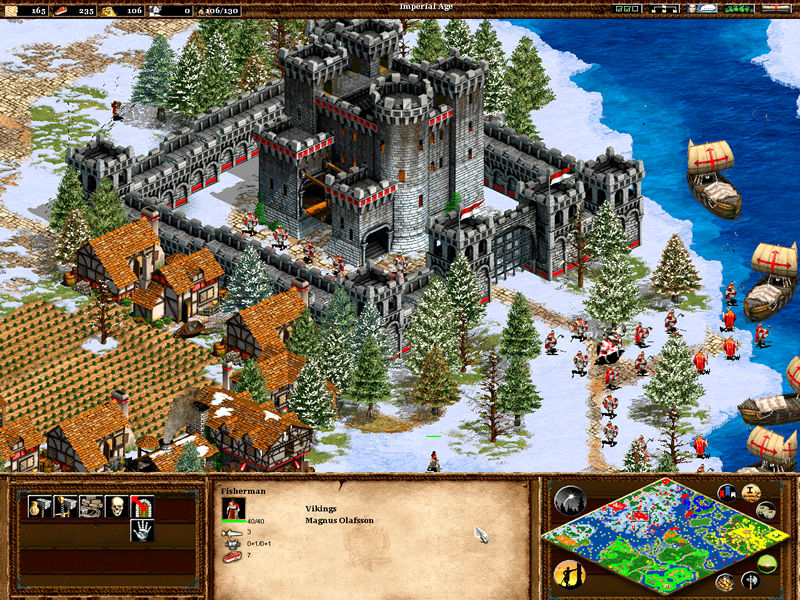 Typical medieval castle architecture in Age of Empires II
Assassin's Creed franchise
This is another franchise brimming with historical events to be explored. While all the games in the series have an interesting historical backdrop where different events unfold, I was more interested in Assassin's Creed II and its sequels.

And there is a good reason for this preference: aside from Ezio, the main protagonist, being a charismatic character, I have been to most of the locations where the game takes place. It was really fascinating to witness a more or less historically accurate 3D recreation of places that are dearly known to me.

Despite the game having a fictitious story, it was based on events that actually happened in not so distant history. You can easily learn about the politics and alliances of the era, the traditions, the clothing, the daily way of living and of course the historical figures and turning points in Renaissance Italy and Europe in general.

As with AOE II before, I often found myself browsing through Google and Wikipedia (times have changed) after finishing a game session to further discover the history of Roma or Toscana, the Borgias and Papal States, or to deepen my knowledge of the key players in recent European history.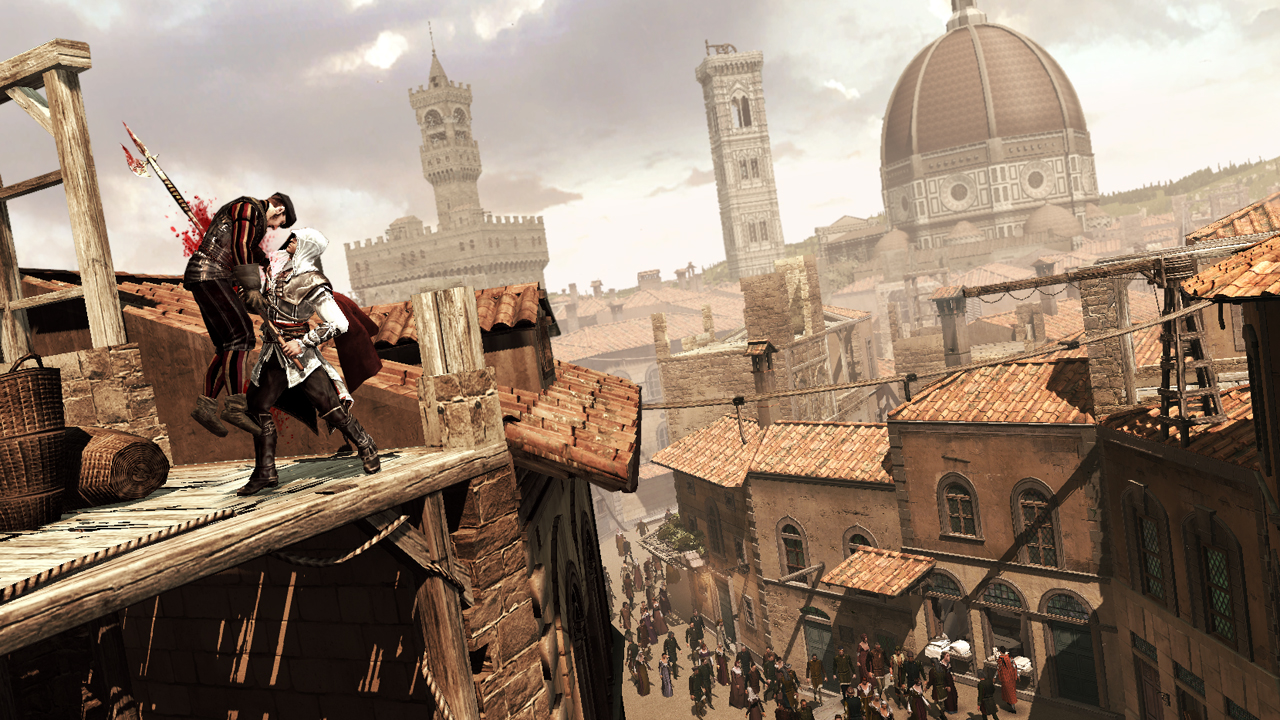 Famous Firenze landmarks, the Duomo and Palazzo della Signoria, faithfully recreated in Assassin's Creed II
Other games to learn from?
The short answer is: plenty.

The 2 games I listed above are only a drop in the sea of games that can be an educational experience. There are a lot more to discover but adding them all is beyond the scope of this article; however, there is no harm in listing a couple of them to show that the educational aspect is not only restricted to history.


Counter-Strike: The game will literally make you a gun expert without even firing or handling a gun in real life. You will be familiar with brands/names, bullet size, magazine capacity, firing range, reload speed and recoil pattern just to name a few.
Need for Speed: As with CS, NFS will turn you into an expert in cars, brands, aftermarket tuning and in the history of motorsport.
Brothers in Arms: With an authentic setup during World War II, the game will reveal important events that occurred in WWII as well as inform the player about era-specific weaponry and gears and army divisions such as the 101st airborne or the Fallschirmjäger.
Deus-Ex: While the game is fictional, it does however open your eyes and scientific curiosity about implants and nanotechnology that will become a reality in the not so distant future.
Grand Theft Auto: the game teaches you…errr…how to run pedestrians over and evade the cops?? Just kidding here; don't try this at home :).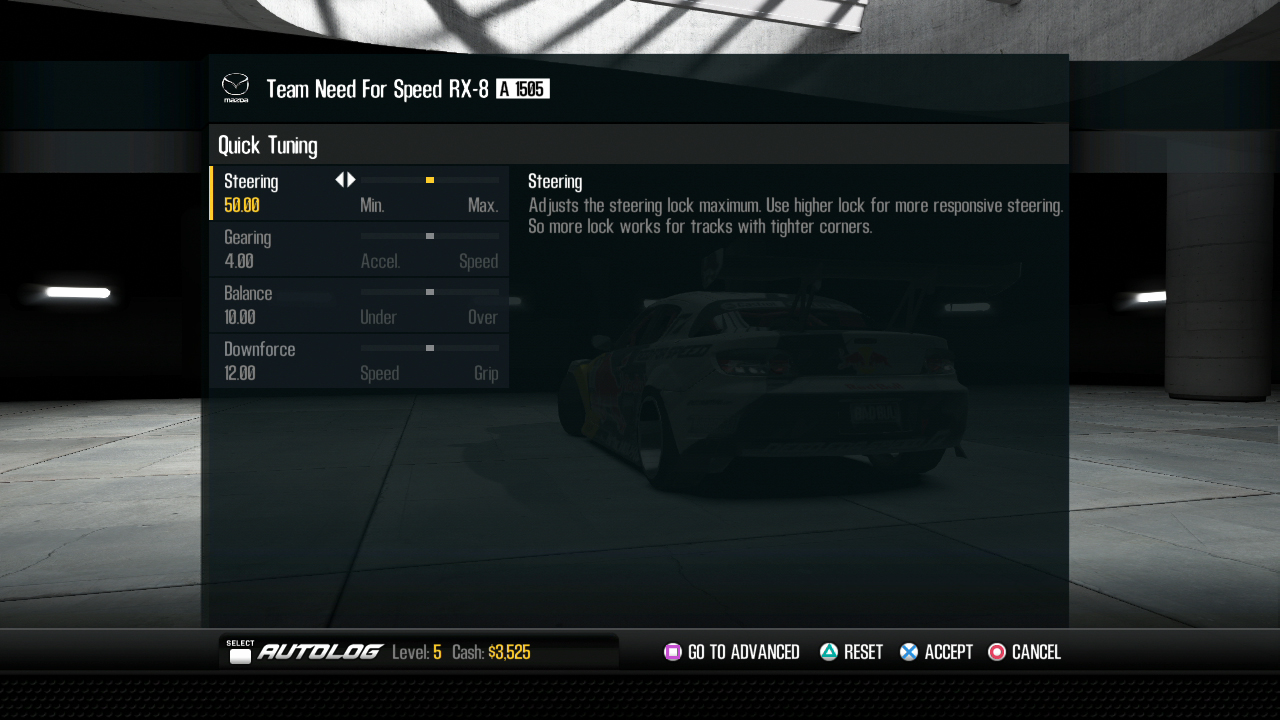 Learn more about these tunings and you'll become a gearhead in no time


Games instead of proper education?
Games are not supposed to substitute proper education but rather complement it.

If you use games wisely then you're in for a treat: not only will you have a good time playing but you will also learn something new or even elaborate on subjects you are already familiar with.

The key here is moderation; playing games to the extreme will only harm you and validate the stereotypes that mainstream media is trying so hard to associate with games and gaming in general.

Will2k

September 17, 2013