The creative freedom that they've taken with this classic tale makes for a rich role playing game! When the greatest tale of chivalry ends, the nightmare begins...
Well known are the legends of the young Arthur, who pulled the enchanted sword from the stone, united the war-torn land of Britannia, and gathered the Knights of the Round Table under his banner. That story ended with Arthur securing peace in Camelot, aided by the might of the Holy Grail – and it is here that our own gruesome tale begins...
King Arthur II - The Role-playing Wargame is another game from Paradox Interactive that mixes real-time strategy battles and classic role playing elements, all set within the Arthurian legend of old. The creative freedom that they've taken with the classic tale is for the best and provides a good basis to create a rich RPG game like KAII.
Cinematics are beautifully done, as is the integration of 'choices' during them that dictate the type of person your character will be which is a much more interesting way to select a 'base character' than just selecting them from a menu option. I fell in love with the text-based adventures as they are also very well done; Voiceover narration is nice but it can be annoying when it keeps repeating the same introductory piece over and over again when going between 'tabs' in the interface. It is a little humorous to listen to a man narrate in a higher pitched tone to emulate a woman's voice though, makes it more like an actual story being told by one's grandfather; not to say there are not other voice actors within the game, both men and women, but the majority of the talking is done by a single actor. Not a lot of the artwork used in these text adventures is overly-recycled so there is always something nice to look at while the V/O is doing its thing. I really do like the return to old text-based quests and information over that of the fancy cinematic cutscenes we've been used to as technology processes - ones imagination can still do a better job than some polygons on a screen!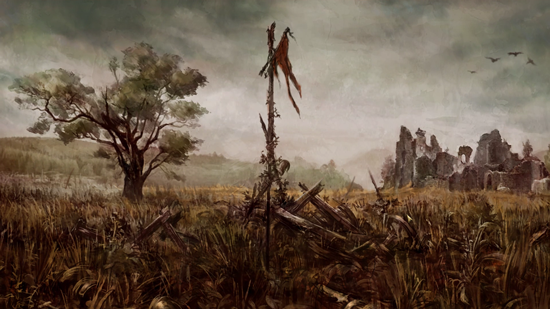 Diplomacy is handled very well in KAII -- both from the main diplomacy screen and also during quests-- where your actions will appease some and annoy others which WILL affect your relations with them in minor or major ways - sometimes outright war! Playing as Septimus Sulla involves a LOT of diplomacy as the romans are always known to bicker amongst themselves in history; diplomacy here is much more involved/frequent than in the main storyline, but that could also be due to the condensed nature of the plot. I really enjoyed playing with all the different personalities and trying to win everyone over rather than resort to conquering them all which would have probably been much much easier. Once you get into the King Arthur portion of the game that sort of 'life' to the diplomacy seems to die out rather quickly and it's just the same old tasks/agreements/joint-ventures being repeated every X turns when they've finished 'cooling down'.
RPG elements are amazing I have to say. Lots of stats to play with, everything seems to have multiple affects. The morality board doesn't get a whole lot of play I found, you kind of have to plan ahead from the very beginning and really make the right choices to steer yourself towards the right 'unlocks'. There really are not enough text quests with moral choices in them to really play with that board and move back and forth a lot to maximize your available units and skills. It's a good concept but not well executed as I simply ignored it later in the game when it was clear that certain items would just be unobtainable without doing everything perfectly start to finish in order to get those items in the corners.
All the information panels do get a little troublesome. I was able to crash the game on a few occasions when certain ones were open that normally are not paired together [NOTE: Recent patch seemed to fix these for me]. Language localisation bugs appear now and again where the #tag name appears and not the text it should display but it's not hard to figure out which unit or item they are supposed to be.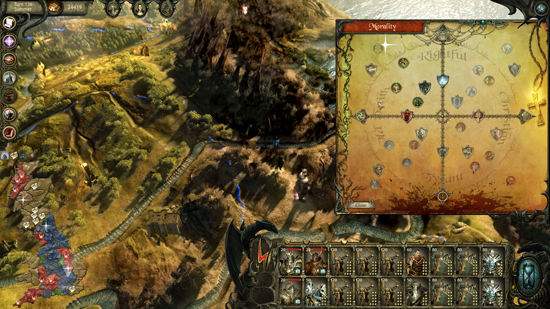 Like some other RPG's there is the ability to forge your own weapons/armor/etc via components and/or other artifacts themselves; however it was not that useful when compared to just defeating armies or completing quests which earned you objects far greater than ones you could 'make'. Again, it's a nice feature to have but wasn't quite right in this game to be really useful that I'd go out of my way to move an army onto the appropriate slot - if artifact forges were accessible regardless of location maybe it would get more use. Even transferring artifacts between armies was somewhat tedious.
The RTS battles are not quite up to par with other RTS titles - being a hybrid has a disadvantage it seems. Interface in the battle can be rather troublesome as are the controls. Just about every time I go to select a magic power to the left of the radar screen it will believe I'm trying to move my camera position to the far left of the radar... Need to be on the very left most edge of the magic button to not trigger the camera move for some reason. You can group selected units together and use hotkeys to quickly order them to do various tasks; almost always I have one group just for archers and then a few 3 or 4 unit groups split up that I use to capture victory locations. Magic doesn't play a big part of battles till much later in the game were you need to use everything in your power to defeat almost impossible armies. Proper strategy is hard to do with the controls and the available options at times, so brute force from both your physical army and magic attacks is necessary in tougher situations - just throw everything you've got at them and hope the stats hold out really.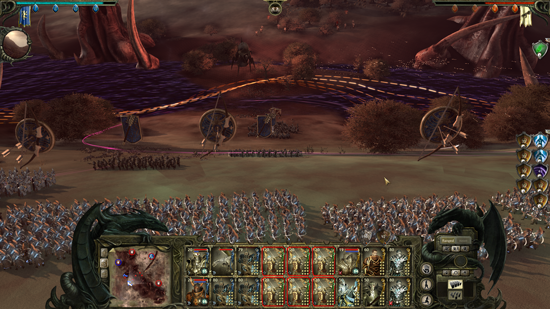 Camera movement in RTS mode is clunky and hard to work with. Even after changing up some of the control options I still believe there should be a more 'top/down' view that doesn't bring the camera so close to the ground - would allow for better strategic moves. Options for higher elevations or unlocking the camera height would be nice to view the battlefield as a whole and allow much more advanced combat to happen rather than brute force attacks as a whole. Pausing the battle every little bit to get the most out of my units is tiring and counter-productive but as I'm trying to save as many of my men as possible it's required because I cannot see the entire field of play; Seems the game really doesn't want you to try and micromanage units too much, sometimes it's easier to just to the auto-battle option before entering the RTS mode and just let the stats calculate who lives and dies...
Army Management is simple enough. Upgrading armies and maintaining a good balance of infantry, archers, calvary and some other special units (Dragons, Golumns, and other minor fantasy beasts) was very well done in this game. Returning a unit to full strength after losing some soldiers would stop your army from being able to move for the remainder of the turn (Recruiting) and their combat efficiency would also go down if any of the soldiers lost in that unit were captains. Your heroes leadership abilities also limited the size of your army (different units actually require different amounts of leadership so one could either have 4 basic archers (if kept and upgraded throughout the game these guys are VERY overpowered) or 1 major special unit but not both in some cases). In addition to that, the other restriction for special units was based on the number of locations under your control (1 dragon lair = 1 dragon and so forth) so that you may only be able to recruit 1 or two of a unit at any one time which was someone painful as I could have had some fun with these giant beasts. Units gain experience rather easily that allow them to unlock new skills (VERY useful things) and also modify their attributes (health, damage, defence etc); outside of earning experience from battles you can also improve your troops stats through diplomacy if you've not already killed everyone heh.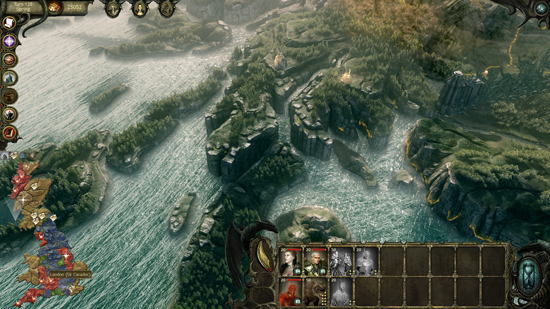 To complete both the prologue and main campaign in KAII, I clocked in at a total of 50 HOURS according to steam
Not a bad run for an RPG game and well worth the money (around 40 dollars at the time of this review so that's a cost of 80 cents an hour!). I wouldn't recommend skipping the prologue if you've got it as it is a very nice self-enclosed story outside the main story-arc that takes place a few years after its conclusion; it still sets the stage for a few events where knowing what happened beforehand can help you in a few of the text-quests and save some guesswork. I almost prefer the start-middle-and-end of Septimus Sullas adventure to that of William Pendragon. The conclusion to the main campaign was far too sudden for me (auto-battle should not have been an option...) and seemed to be missing some key elements to really give a sense of closure - DLC to fill that need perhaps? The end was no more than a slideshow of some images without a storyteller filling in the details... could have done more in my humble opinion.