Update:
handle has pretty much been blocked out I'm not sure how i'm going to achieve the grippy texture on the base maybe make some normals or sculpt it in zbrush on a highpoly model




update:
got the slide blocked out this model is going to be cake compared to the Walther I did but I followed a tutorial for that one and it turned out inaccurate as hell as a result.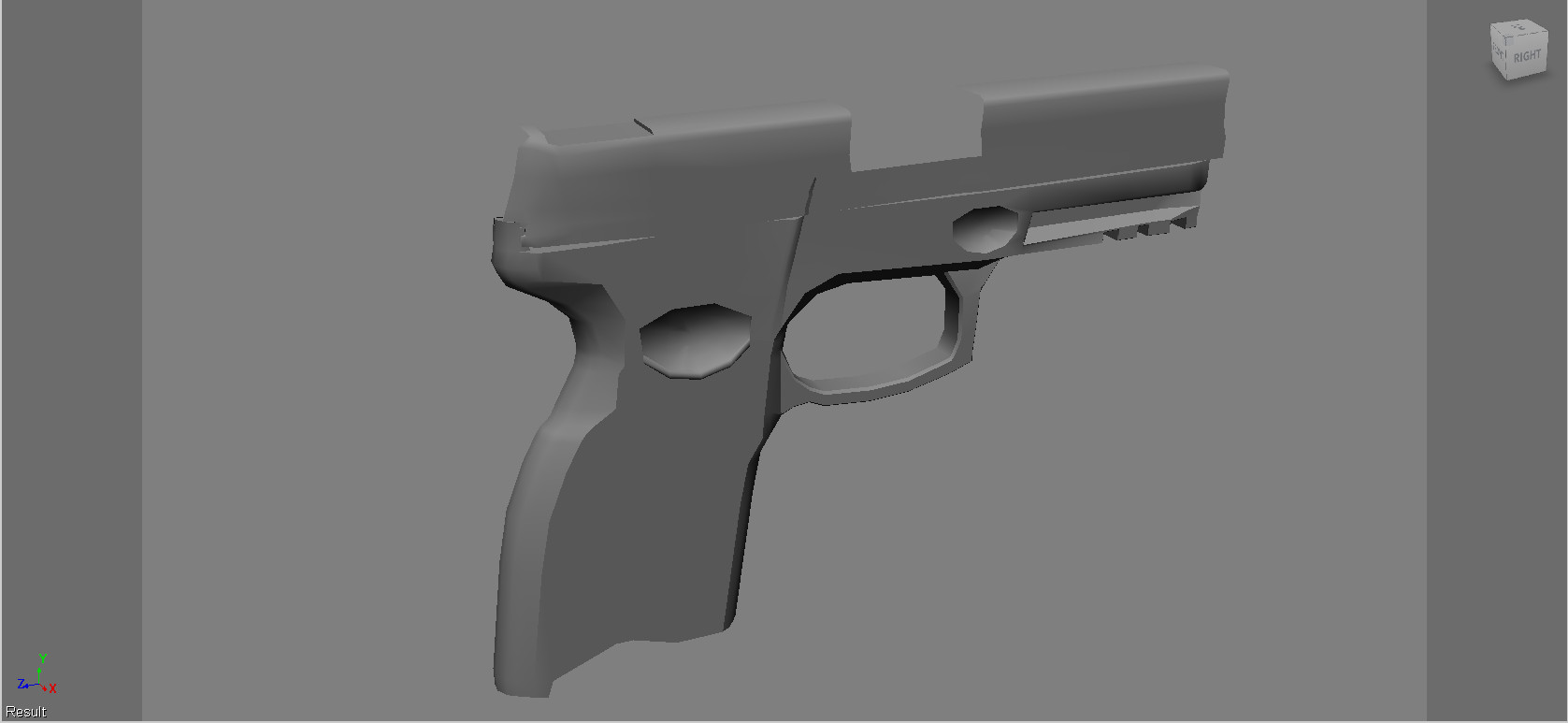 update:
adding details to mesh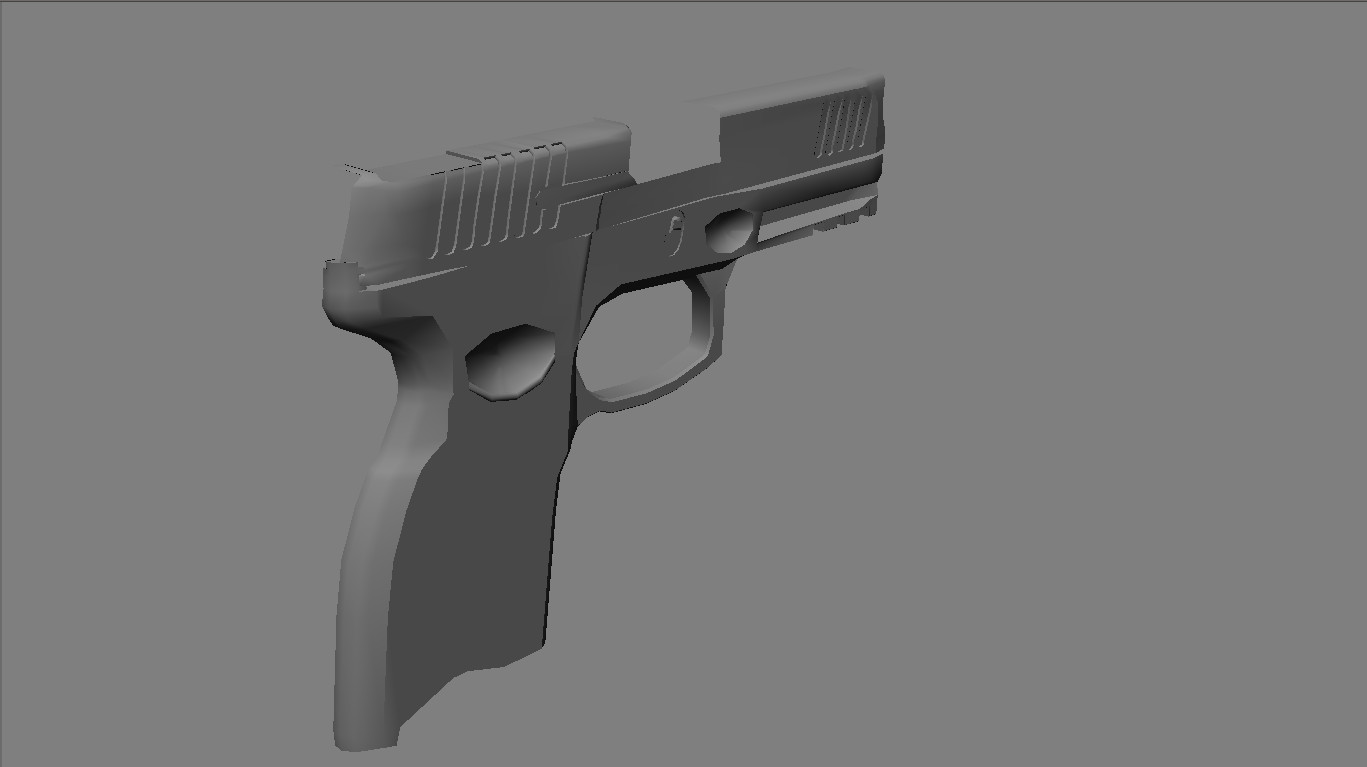 update:
This looks like a cheap pistol to me. I dont think im gonna put this in game.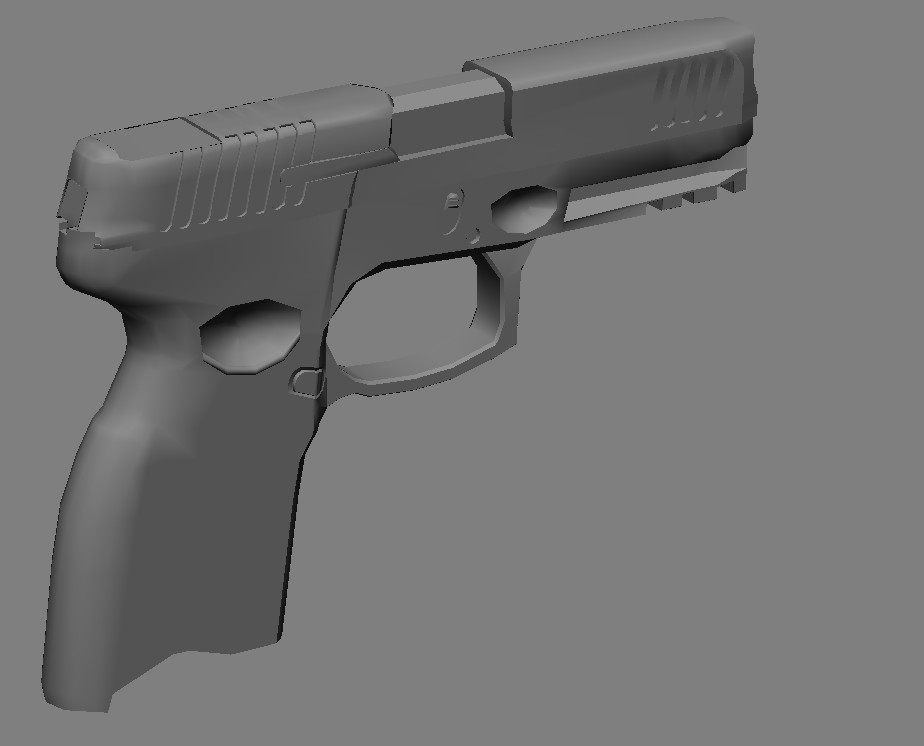 Update
Im pretty sure the high poly aint gonna save this model from looking as ugly as it is but to be honest the irl gun is pretty ugly too so its hard to say.




Update:
trigger and clip added. Im hoping the high poly can save this model its very low res and the trigger is gonna be a bitch to uv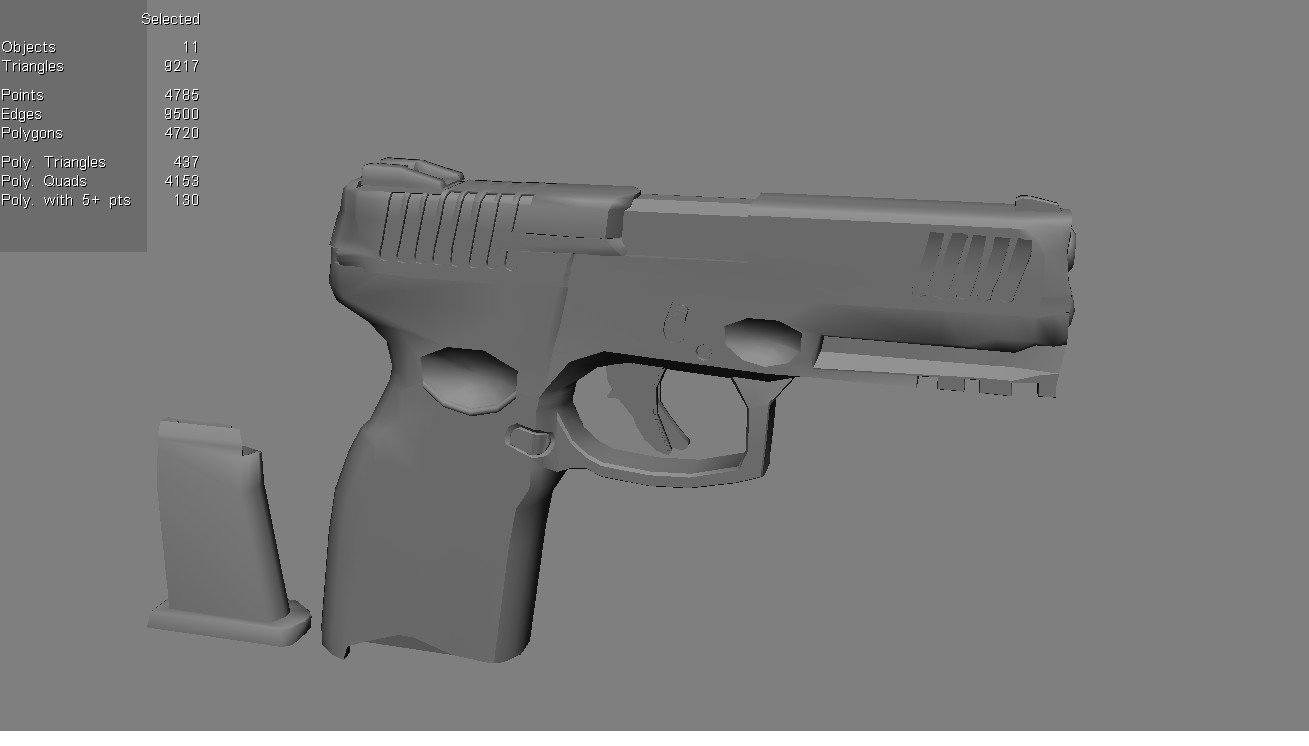 Update:
handle unwrapped. There was some glitched geometry that I had to fix but instead of unwrapping the entire thing they are just gonna be 3 lonely polygons not attached to any islands which is fine



Update:
I decided to fix the glitched geometry and not abuse the symmetry modifier. I'm curious if the bake will turn out fine if I leave the handle over lapping like that if if I need to split the island. i abuse unfold mapping because tbh its the best way to unwrap things if you're just gonna use substance painter. 



Update:
Unwrap done fingers crossed that warping doesn't affect the bake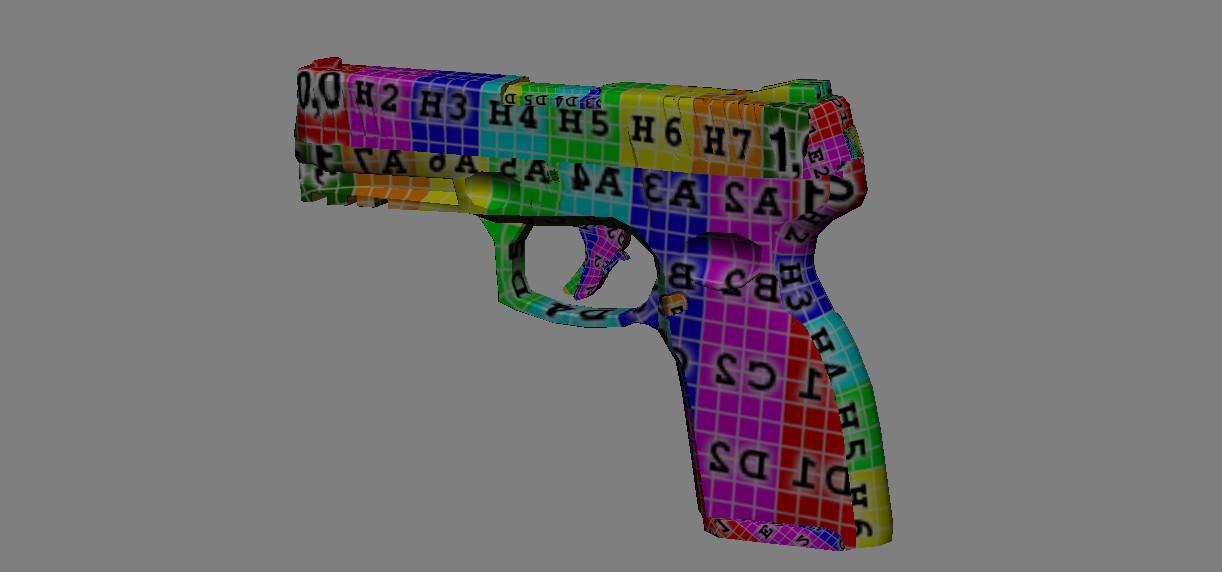 Update:
Its high polyable and it does indeed look better ! praise the sun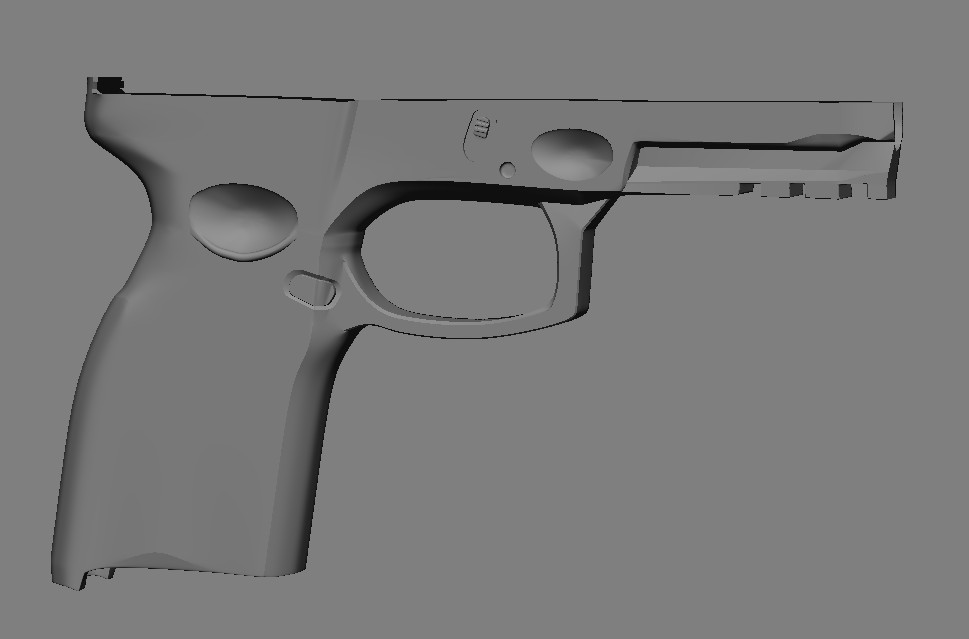 Update:
The bake didnt turn out that bad at all but there's a few things I have to tweak before I'd say its done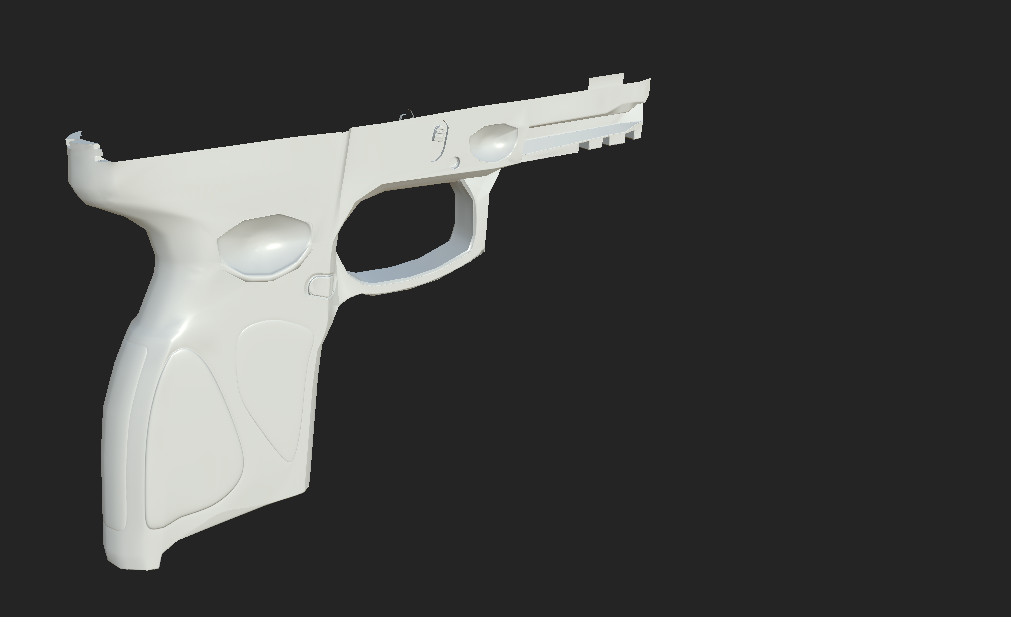 Update:
grippy texture achieved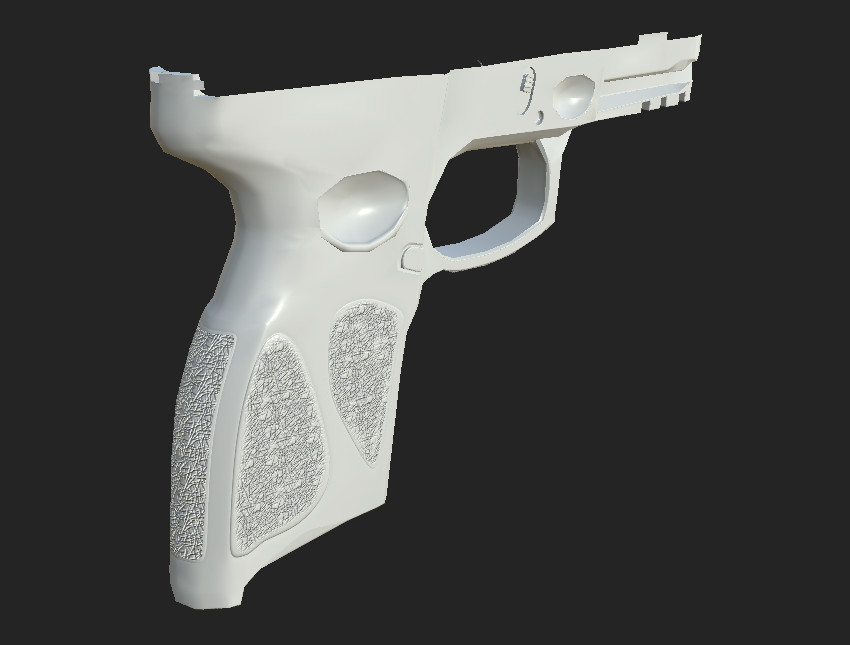 Update:
the slide baked perfectly on the side you're gonna see in game which was lucky but not so great on the other side which means this will be a cs only compile I don't plan on releasing model.




Update:

Finally ready for a texture for some reason my clip isnt importing correctly into substance painter but thats okay I dont plan on putting much detail into it.

Update:
slapped on a texture the model is ugly the texture is ugly but the skin will be acceptable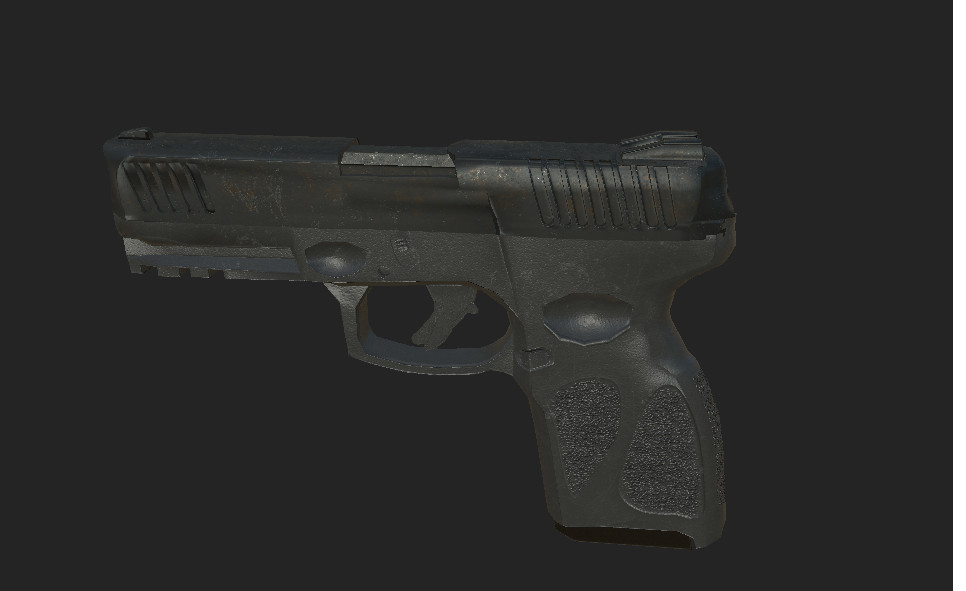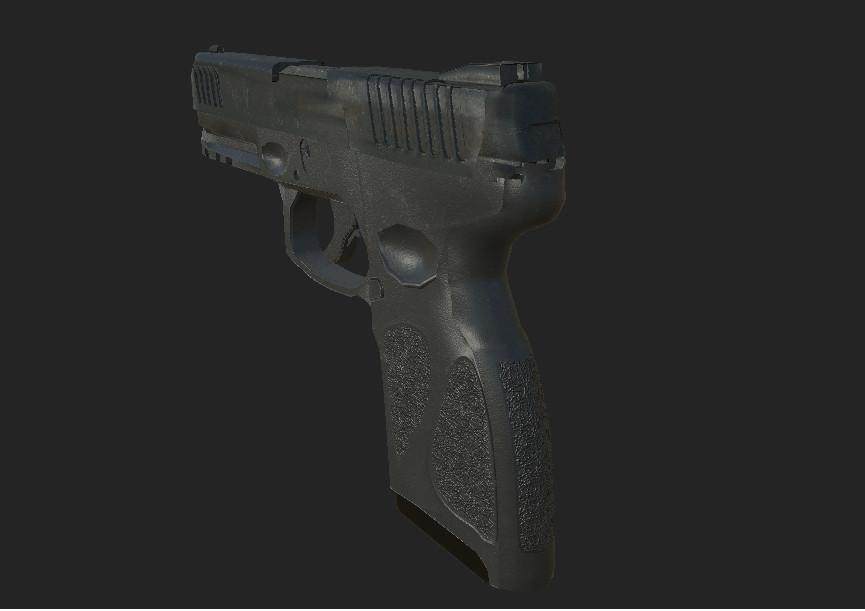 Update:
converted pbr textures into non pbr textures this process took about 3 hours and is very tedius wish substance painter had this feature. below is the textures without normals because I dont have a plugin for 3ds max that renders normals in the viewport.