This tutorial aims to teach you how to make proper optimized apertures by saving faces reforming the brushwork and applying an optimization texture like NULL or BEVEL.
As this tutorial Is set to

advanced

I'm going to assume that you already know how to use the carving and vertex tool.
---
Let's get to it

:
1.

Create a brush with the exact size of the aperture you want to create, place it in the correct site and use it to carve. You can delete it after that.





2.

Once you have made your aperture select the corresponding vertexes and drag them to the corresponding points as I show in the images.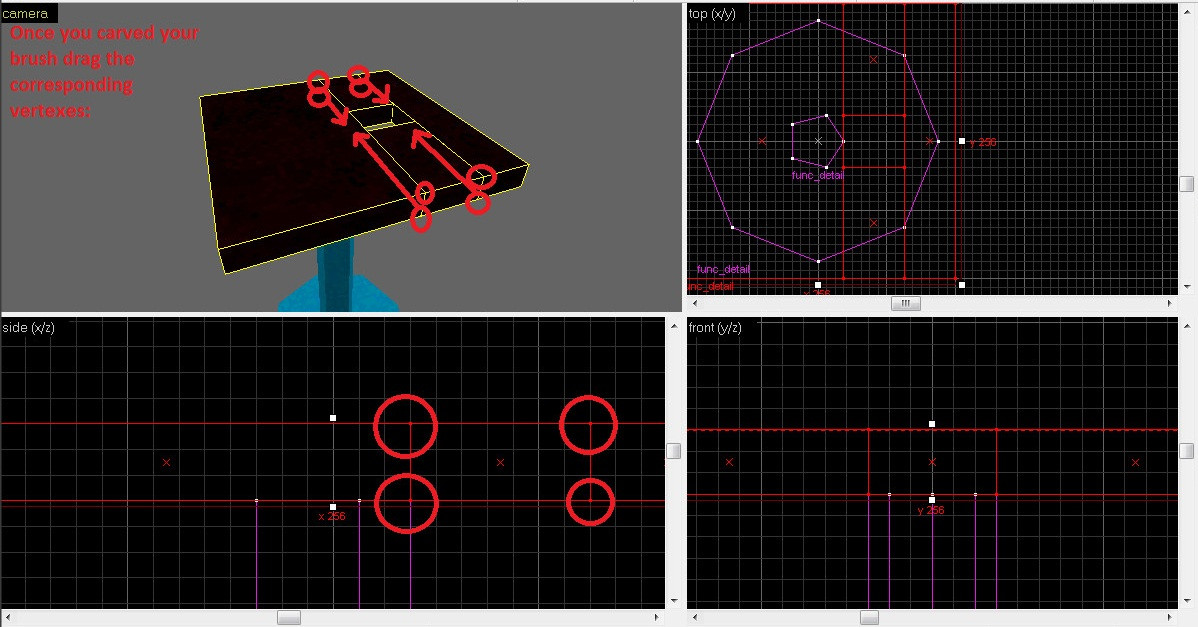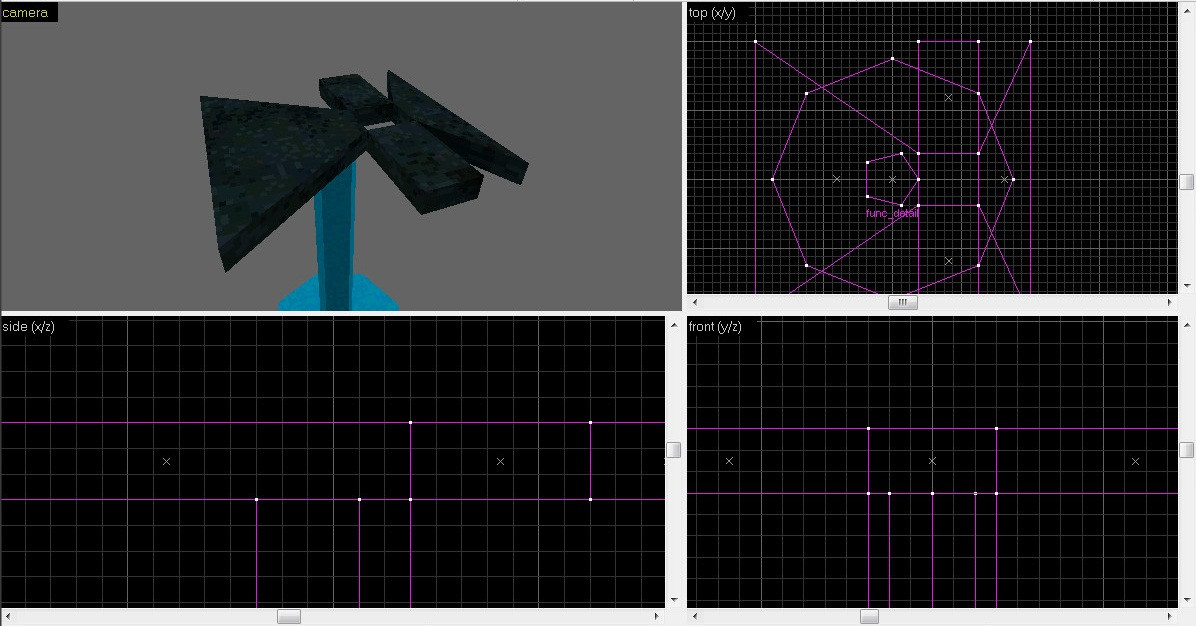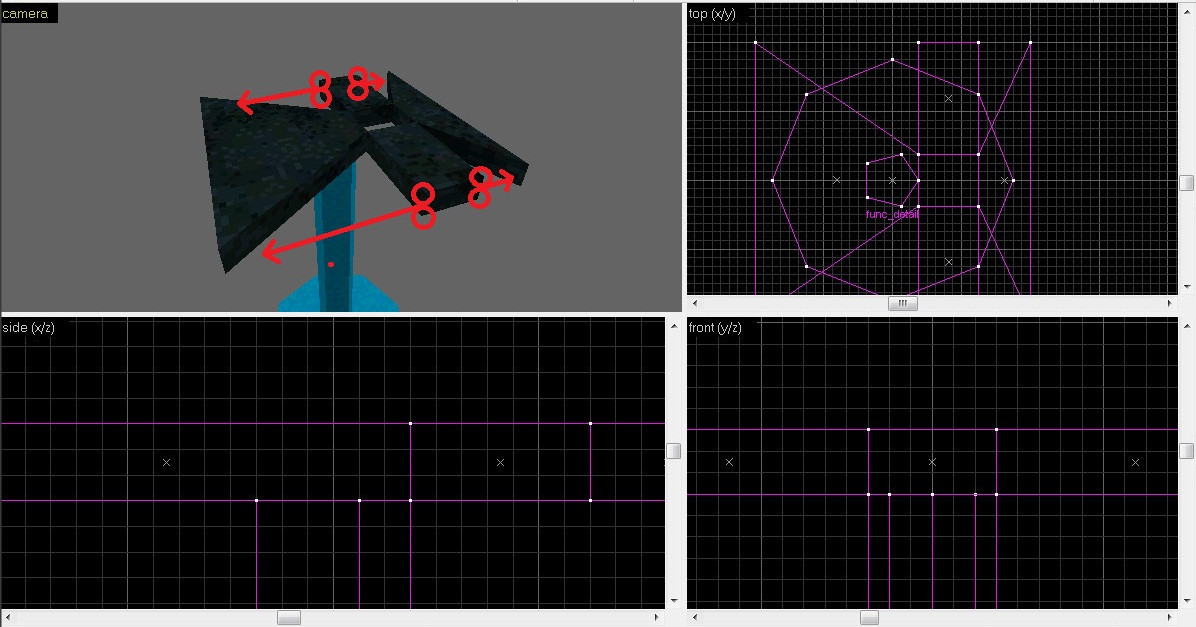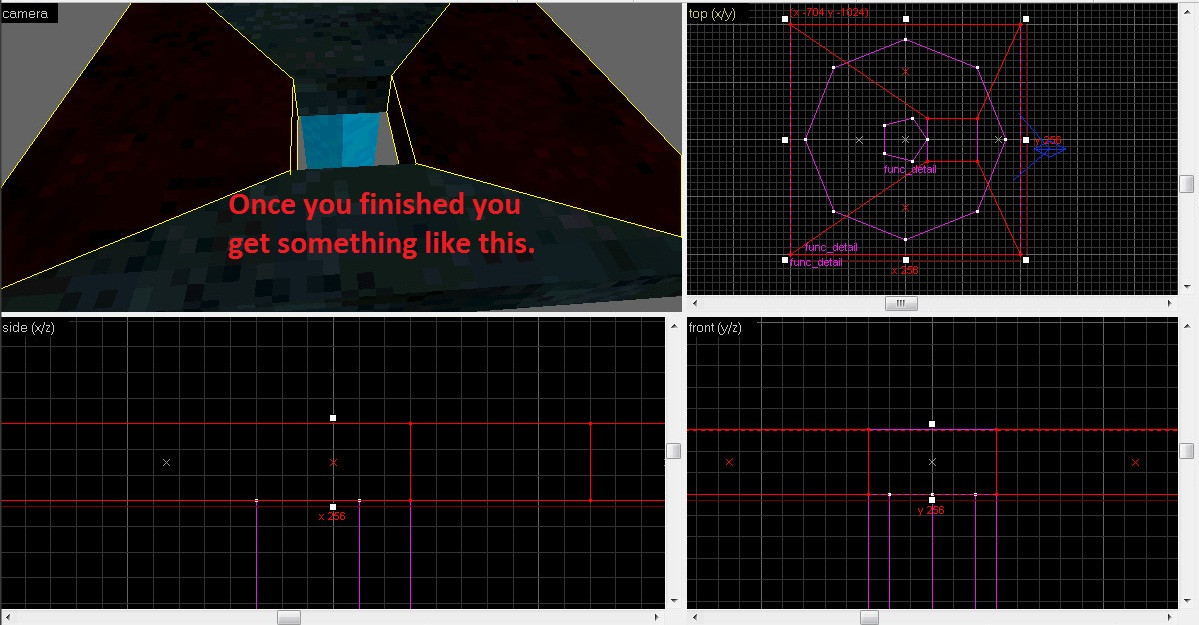 4.

Now that you completed the brushwork, the final step consists in applying your favorite texture for optimization - SKY, NULL or BEVEL - in all non-visible faces of the brushwork.
I highly recommend using BEVEL, the ultimate texture for optimization in my opinion.


---
Important Notes:

a.

If you don't know what is BEVEL I invite you to see my tutorial about what is it and how to safely use it: Here



b.

Remember that every face with an optimization texture counts. If you do this with every aperture in your map you will get a more noticeable FPS boost.

---
That's it bananas.
Good luck and happy mapping!