Have you ever tried to

apply BEVEL

to all the non-visible faces of your map and experienced

many bugs

? Or rather, you do not want to use it too much to avoid that?
This tutorial will try to help you to

safely use BEVEL

by showing you

how NOT to use it

.


In my experience
trying to improve the performance

of my first map I tried many optimization methods that I learned across GB and other websites.
When I was a rookie the first thing that I learned was to use SKY In all the non-visible faces. Then, some months ago wen I made my comeback as mapper 
I learned about NULL and BEVEL

. As many other mappers I decided to

stick to NULL cause' BEVEL was kind of risky

. The thing is that

NULL was not enough

, so I decided to take the risk. 

I replaced NULL with BEVEL

.

I analyzed general patterns to
understand

what were the reasons

why BEVEL could cause bugs

, which I'll show below.


Reason 1:

Diagonal connections between two horizontal brushes.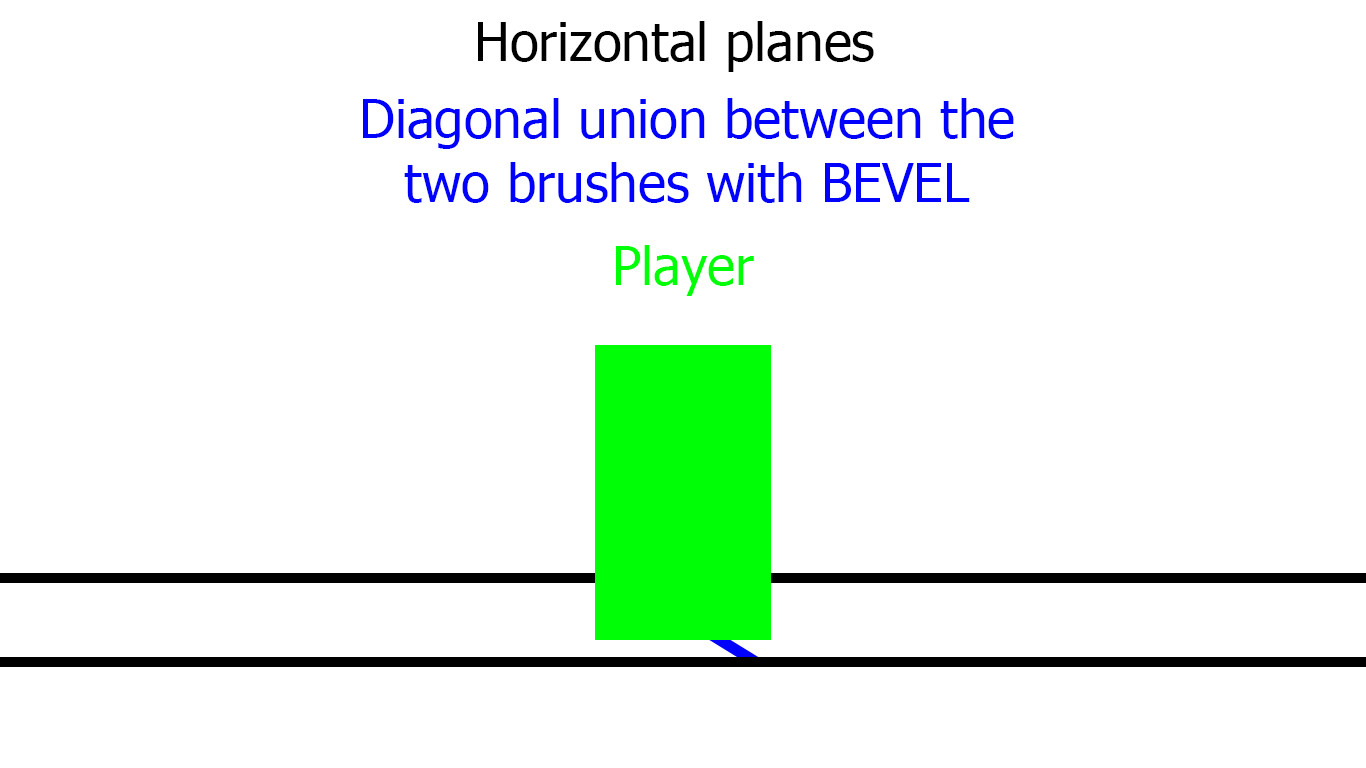 BEVEL can cause slight clefts in the floor if two floor brushes are connected in diagonal, like the above image.


Reason 2:

Diagonal connections between floor, walls and ceilings.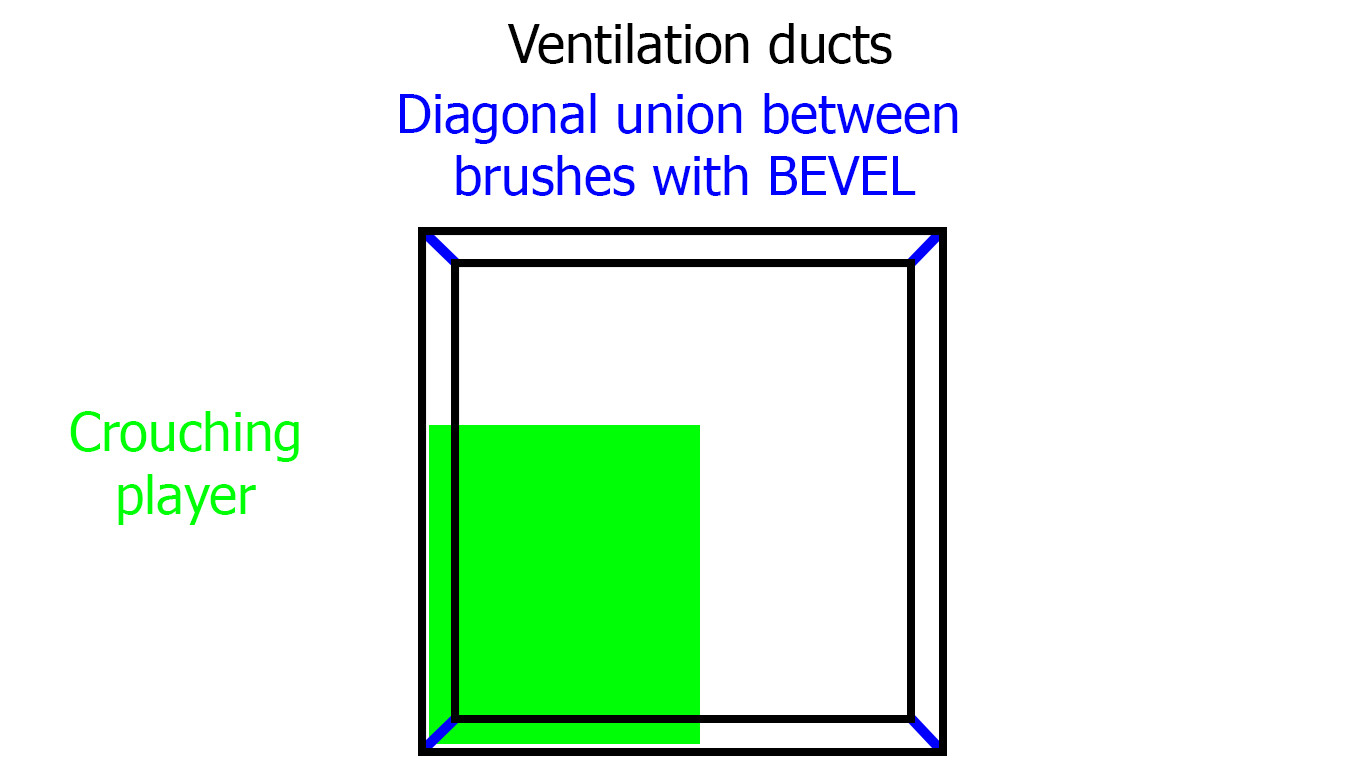 In this case we have a ventilation duct, in wich the player experience sliding sideways and even seeing above the top of the duct.


Solutions: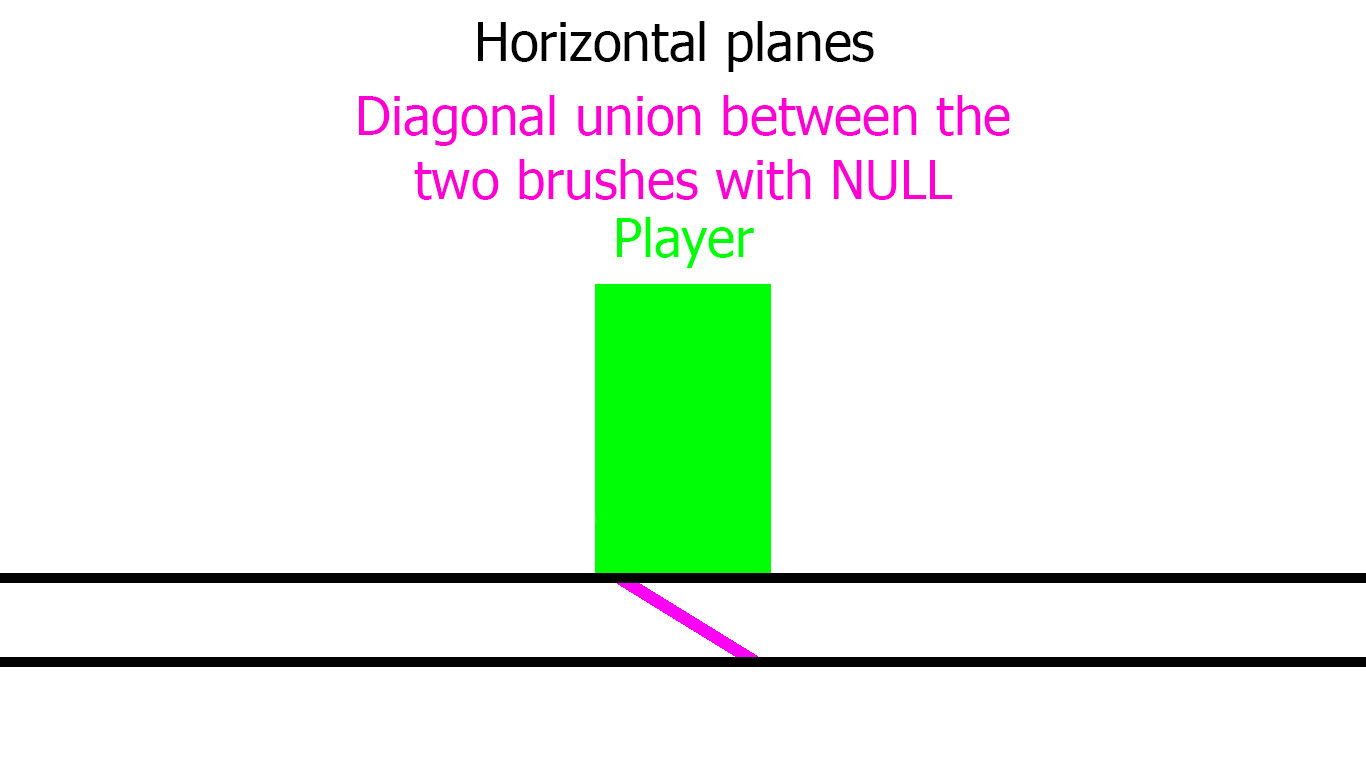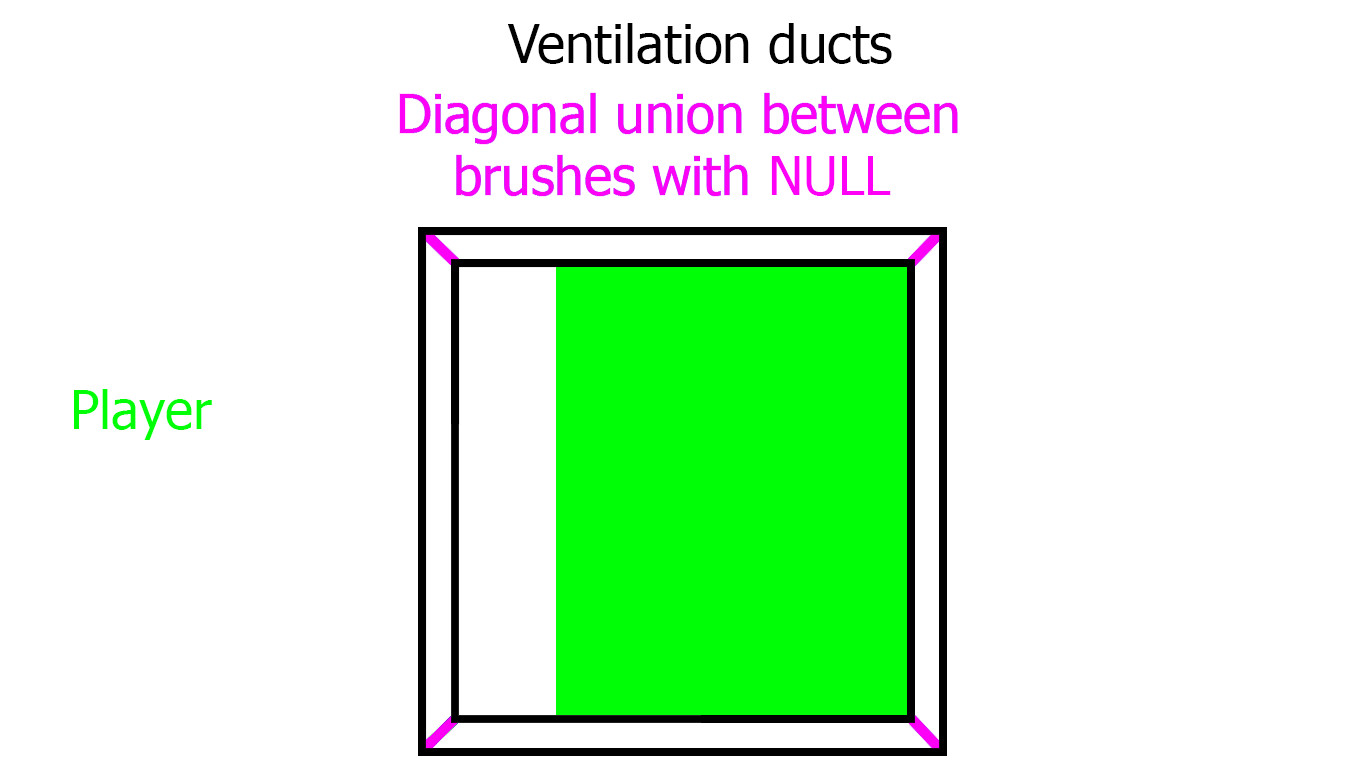 Basic rule: When you apply BEVEL in all the non-visible faces, always replace it with NULL on the faces of horizontal/diagonal joints.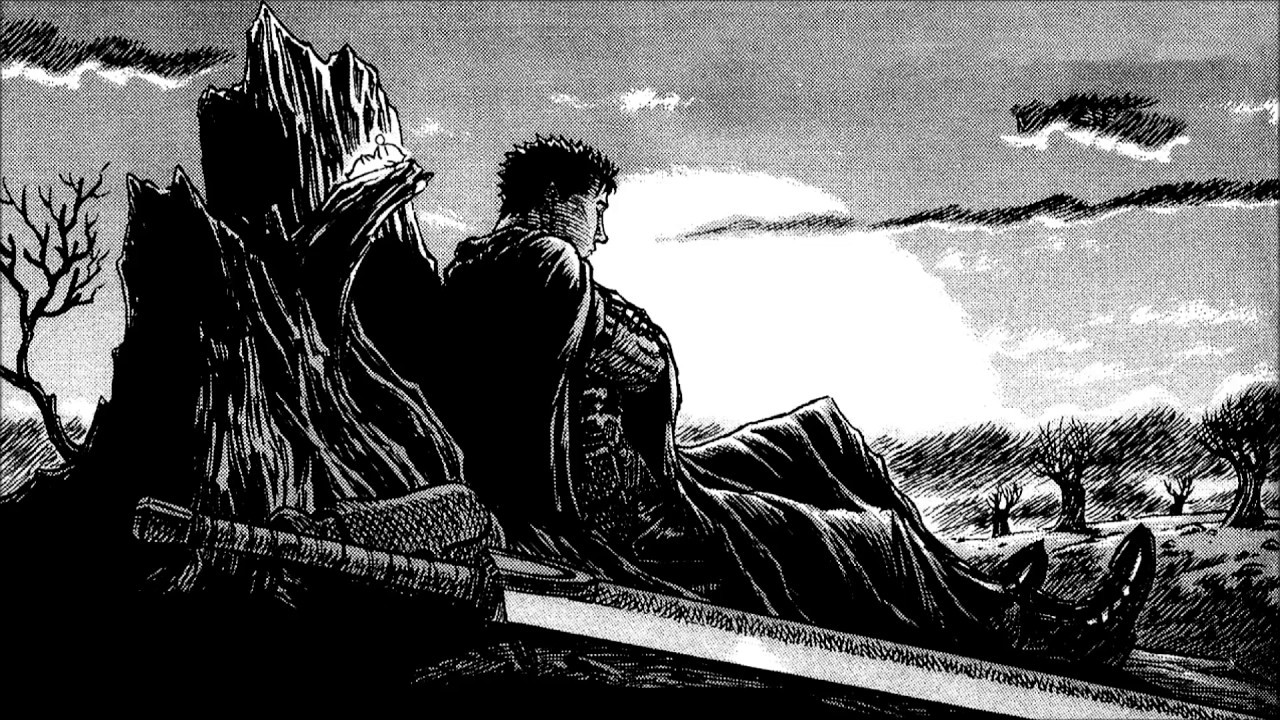 That's it for now. I know is not too much but I'm sure that this will help mappers who were not sure about using BEVEL or how to use it.

Also, this tutorial (as the title says) is updatable. Soon as I find out about another bug an update will come.
Good luck and happy mapping.