This tutorial explains the basics of FinalSun map editor interface.
If you don't have FinalSun installed, you may download one from here.


1.

Toolbars and Menu

To begin explaining, the red rectangular box (1) contains your Toolbars and menu.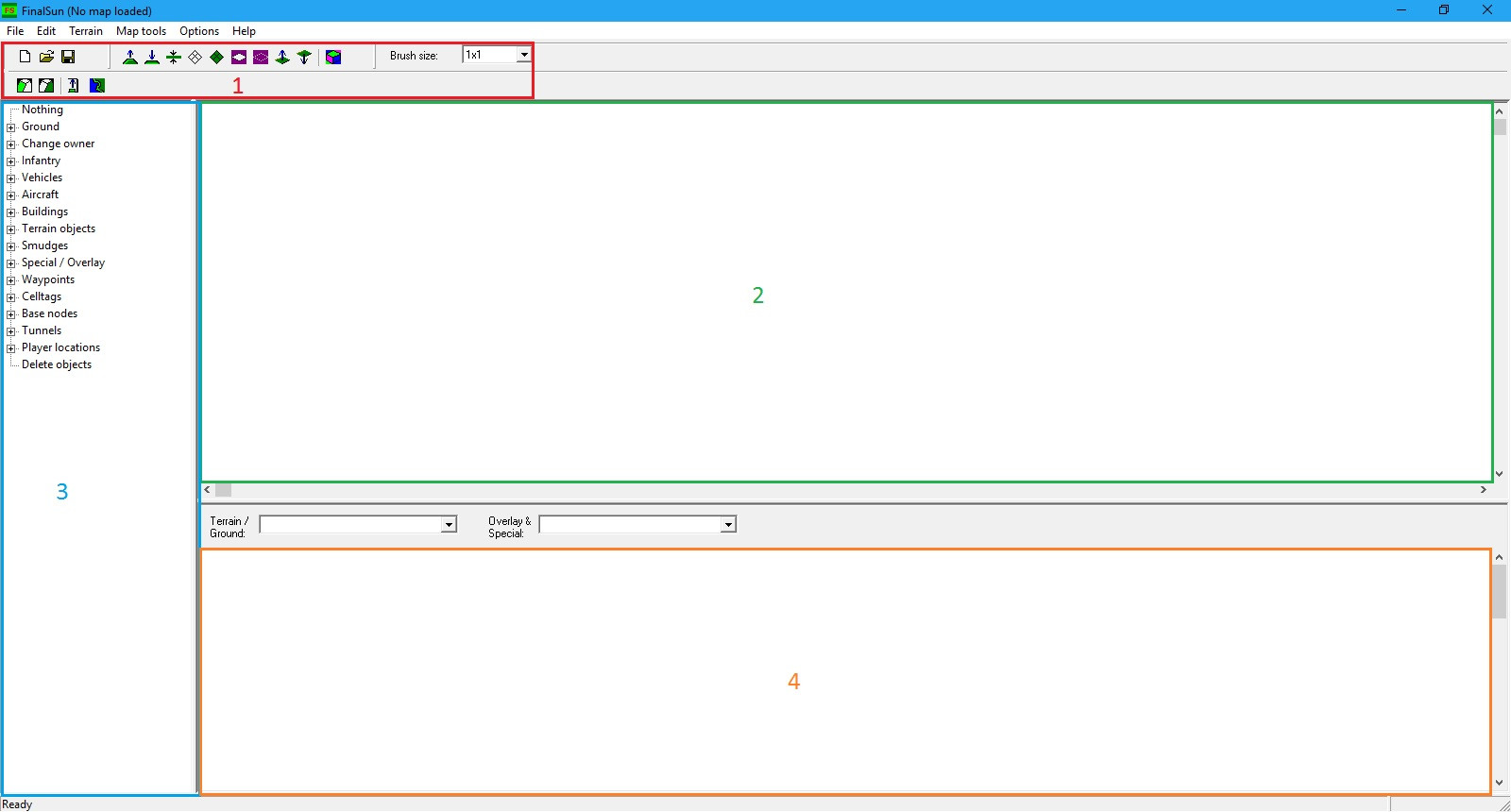 Here's further explanation of each tool (from left to right).




1. The first tool raises the terrain.
2. The second tool lowers the terrain.
3. The third tool flattens the terrain.
4. The fourth tool hides the tileset.
5. The fifth tool shows all tilesets.
6. The sixth tool hides single field.
7. The seventh tool shows all fields.
8. The eigthth tool raises single field.
9. The ninth tool lowers single field.
10. The tenth tool switches to Framework mode.

---
2.

IsoView

This is your IsoView (2) where you will see your map.
Currently, it's white as there's no map loaded.


3.

Object Browser

This is your Object Browser (3) or Object View. From here, you can add vehicles, infantries, buildings, smudges, change owner, add celtags, etc.
You will be using this often.


4.

Terrain and Overlay Browser

From here (4), you can add different types of overlays. This may include water ramps, paved roads, train bridges, crates, rocks, etc.

---
So, this tutorial concludes here.
If you have any question regarding this tutorial, feel free to ask.

22nd Mar, 2017