Hey, today I'm going to show you a easy to use but not well known technique using chrome that gives a realistic shine and reflection.

1. Get your desired model decompiled. For this tutorial, I will be using a reskinned HD HL Shotgun. I Will be doing the gun only for this demonstration.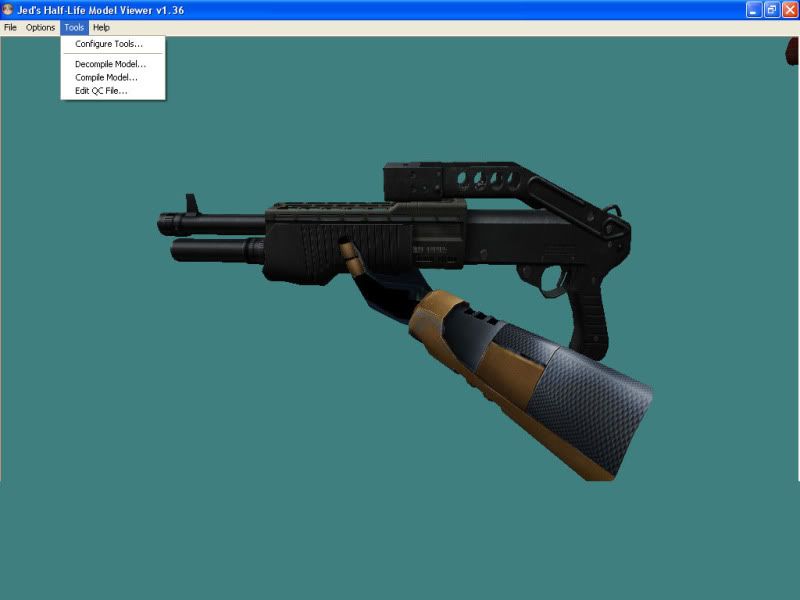 2. Once decompiled, open the desired model in a modeling program. For this I will be using Milkshape3D. Delete which parts you don't want to have reflection/shine.



4. Now, find a chrome texture which you think will look good as a reflection/shine and apply this texture to everything you wish to be reflective. Different parts can have different chromes.



(One suggestion is to use the chromes from HL such as Barney and some from the HD pack like the M9 barrel, for this I will first use Barney's helmet chrome and Secondly Chrome from Gordon's Player model.)

5. Save this model with chrome at the end. It doesn't HAVE to be chrome but it just helps for organization.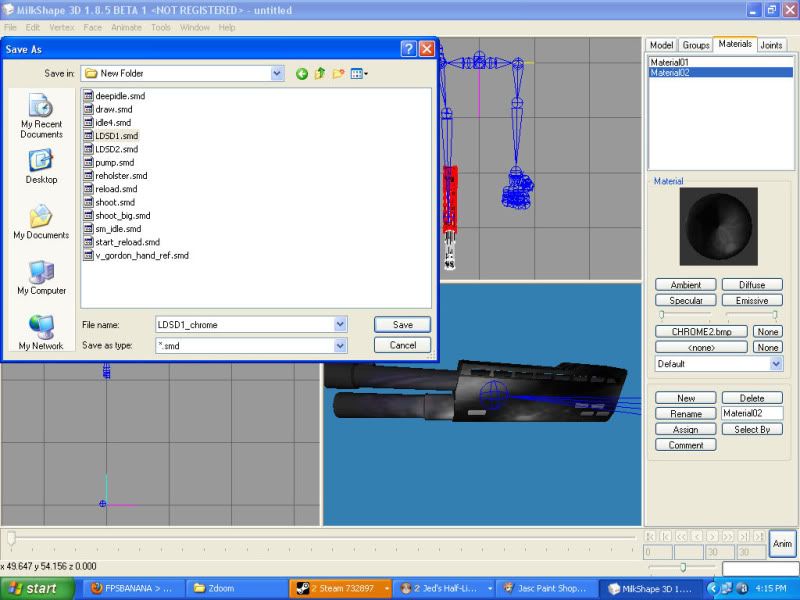 (Example, Gun1.smd, Gun1_chrome.smd)

6. Open your QC file and add the reference and compile! Open up the model, not too pretty is it? The parts are all chrome! Don't panic, go to materials, find your chromes and set them to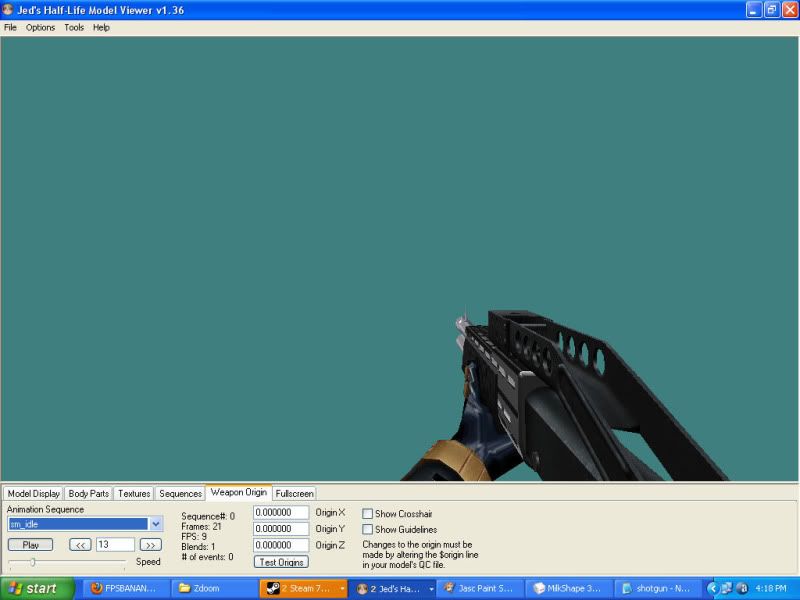 CHROME
ADDITIVE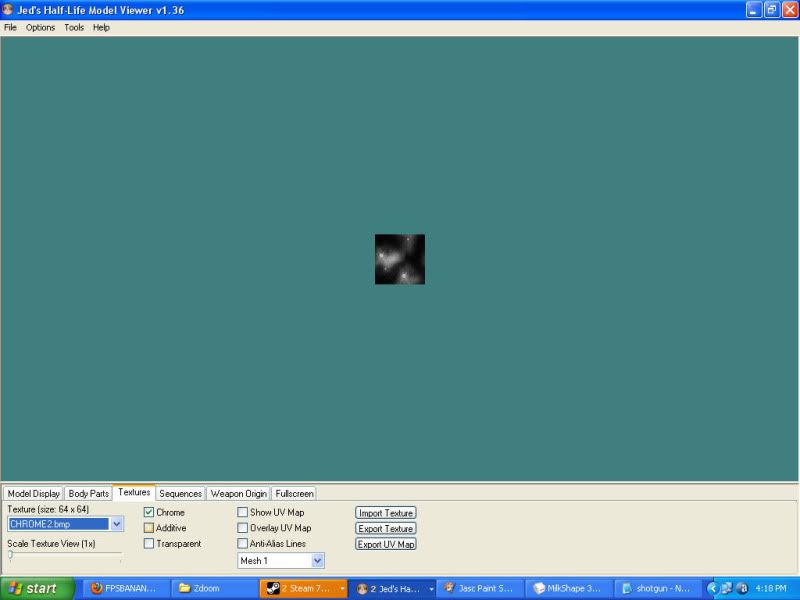 7. If you're not happy with your current look, try different chromes. If the chrome has bright colors or white in it, it's going to look very shiny. Any colors you have in chrome will be applied (Put green in chrome it looks green). Chrome also typically makes stuff a little bit brighter, keep this in mind.

8. If you're still not satisfied, keep in mind that some models just don't look good with chrome. With this shotgun, I couldn't really find anything, but with this other one. It looks a lot better.

CHROME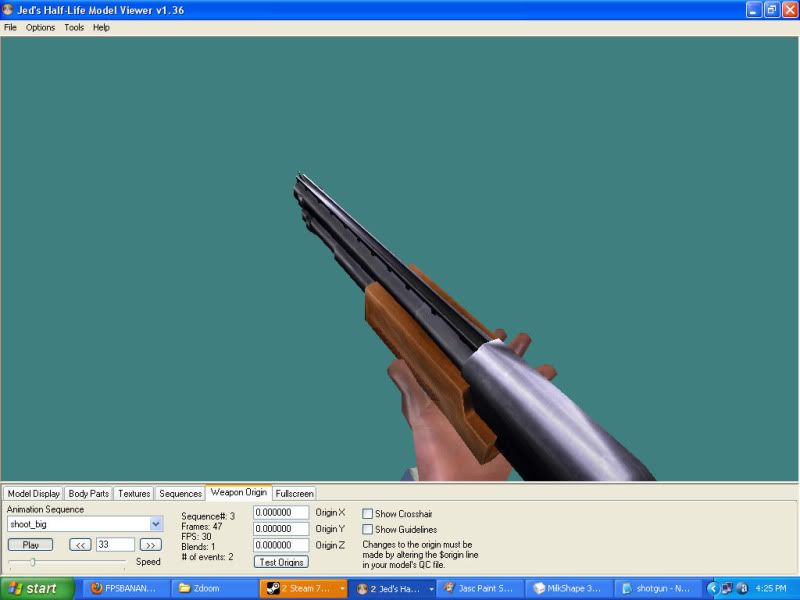 NO CHROME