This next mod will feature an installation program I made for installing the skins!





CS:GO has a new case, the Prisma Case.
https://csgostash.com/case/274/Prisma-Case
Expect an upload of skins to come from this case very soon.
I'll start uploading "Factory New" variants of skins from this case to my CS:GO mods in the future...
...perhaps a release of the entire case as one pack? Who knows...

Who's excited?

Edit: I just finished porting all the skins in their best conditions / wear PLUS a chroma finish for one of the knives, the Ursis Knife | Marble Fade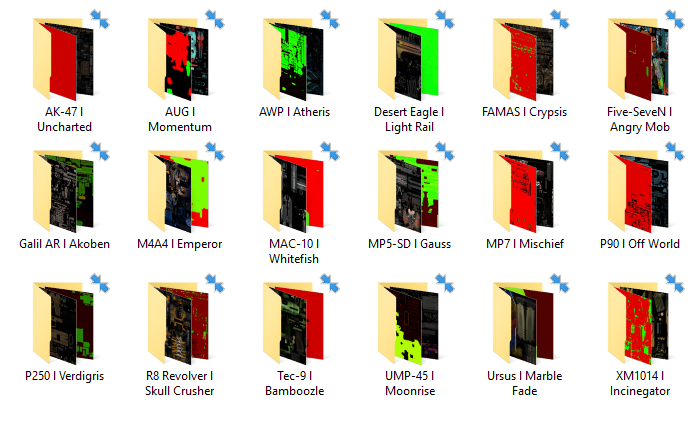 Edit again:
The entire case is now ported onto my game.
Expect two new additional weapons to choose from.