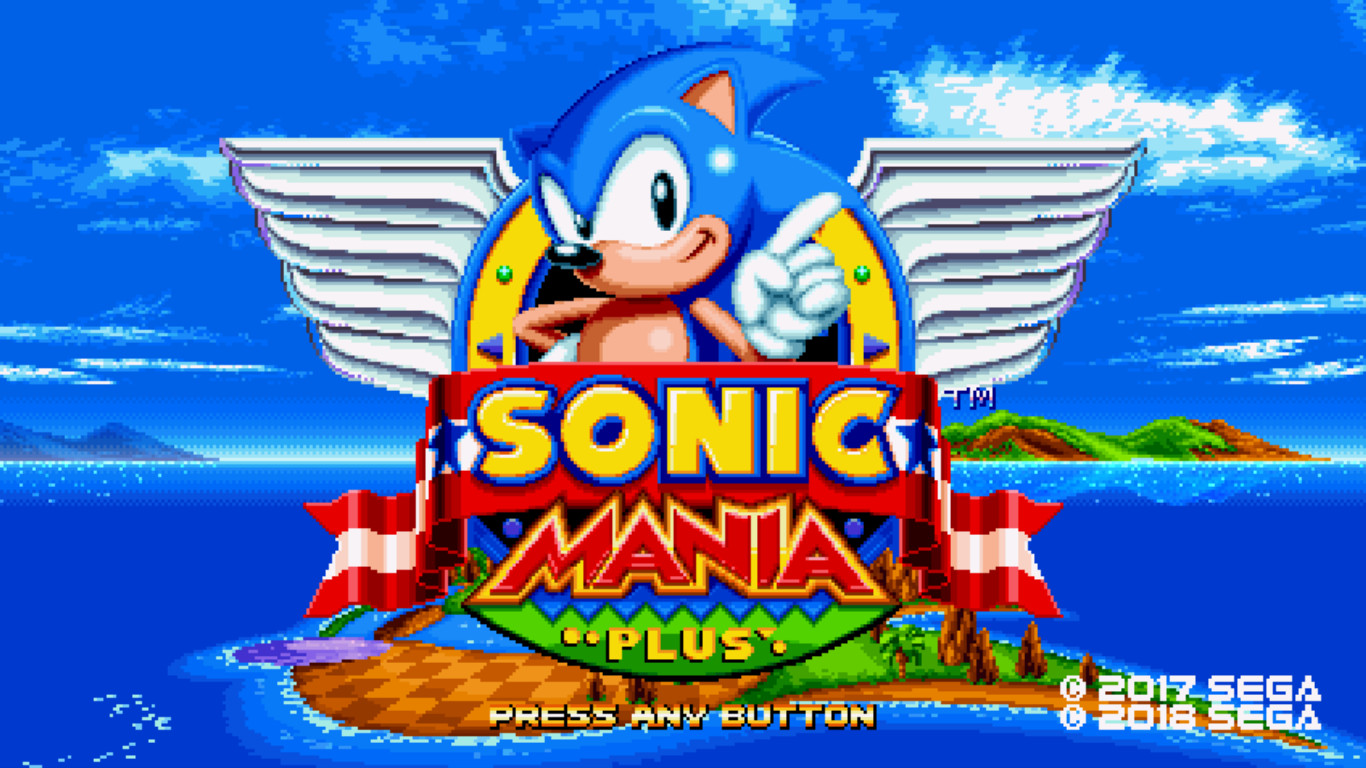 New copyright text.

Regarding Sonic Mania Complete, I'm still working on transferring files over to it. (I still haven't decided on a release date, yet. When I finally have all the mods and material I need, I will release it.)
Anyway, I was wondering if any of you would like to contribute to this mod (if interested), as I have asked the permission of a couple modders to use their mods. (Credit will be given, obviously.)
So far, this future mod is planned to have...

1) The following fixes from an old mod:
-UI HUD and tags are now a gray-ish-black rather than an all-black like in v1.04
-Super Knuckles' tongue doesn't glow anymore
-Main menu text outlines (along with some others) are now gray like the "ENCORE MODE" text (in all 9 languages)
-Aligned German "NO SAVE" text to be within the boxes in the Save box
-Strings edited for ALL 9 languages (modified to fit PC hardware) as well as credits string
-Aligned Save Select zone texts
-New title screen button text
-Most taglines now reverence Mania Plus now
-New Time Attack and Competition icons
-Press Garden 2 Super ice patch, Pinball, and Encore ending fixed (says Mania Plus, not Mania)
-Outlined icons on Save Selects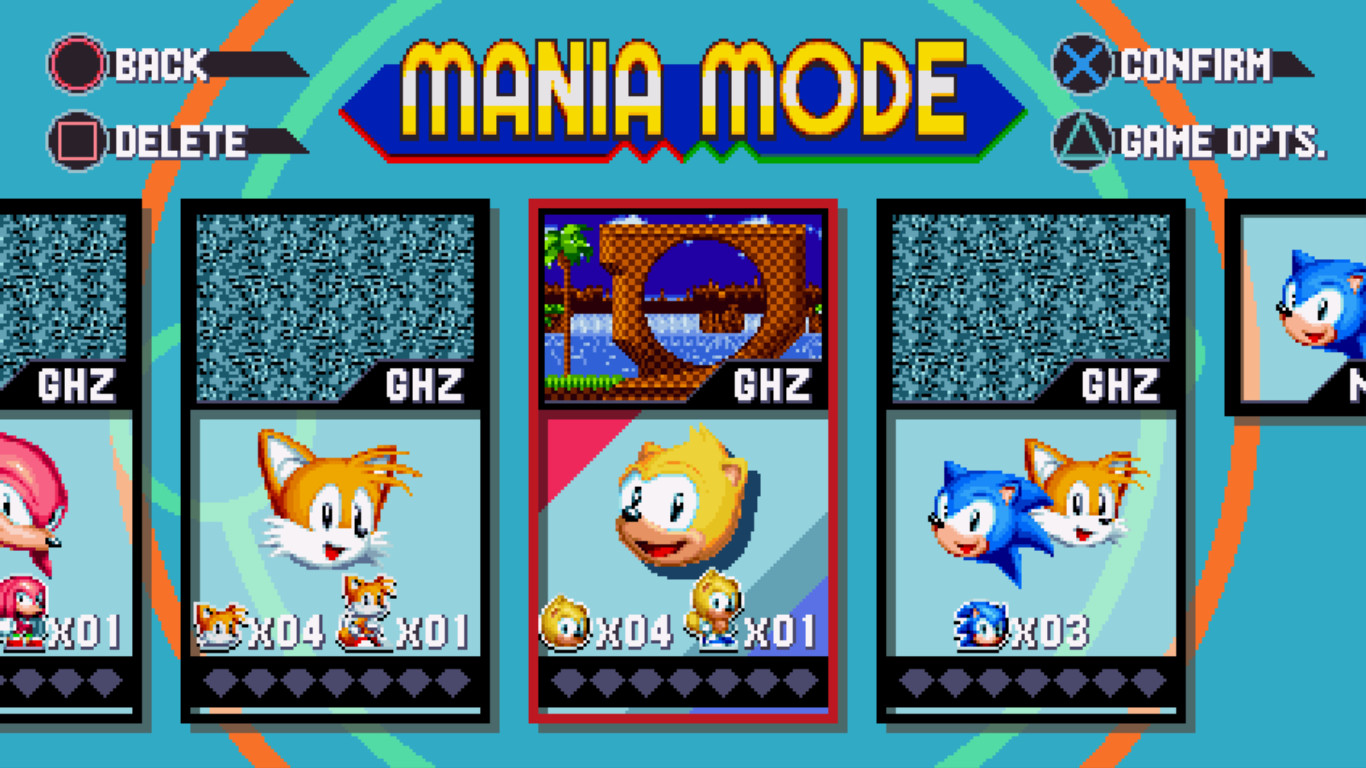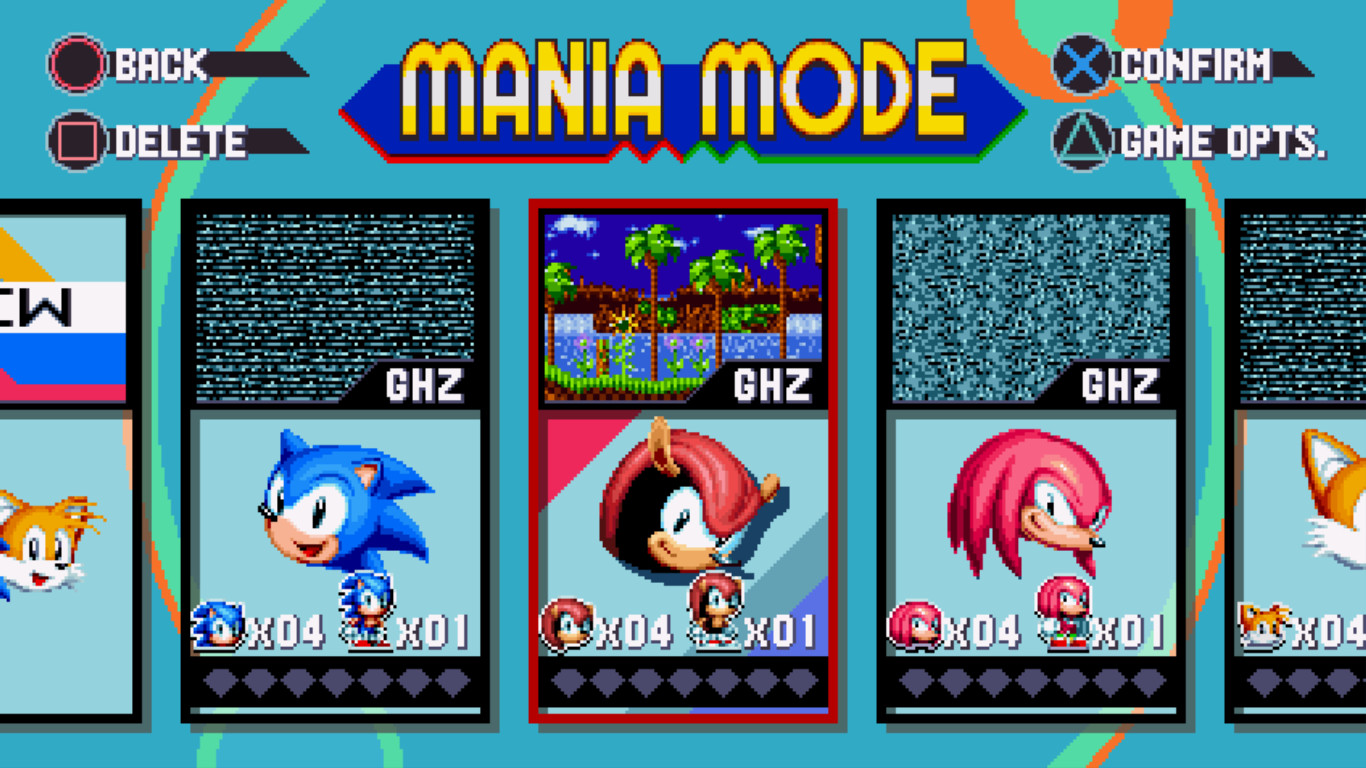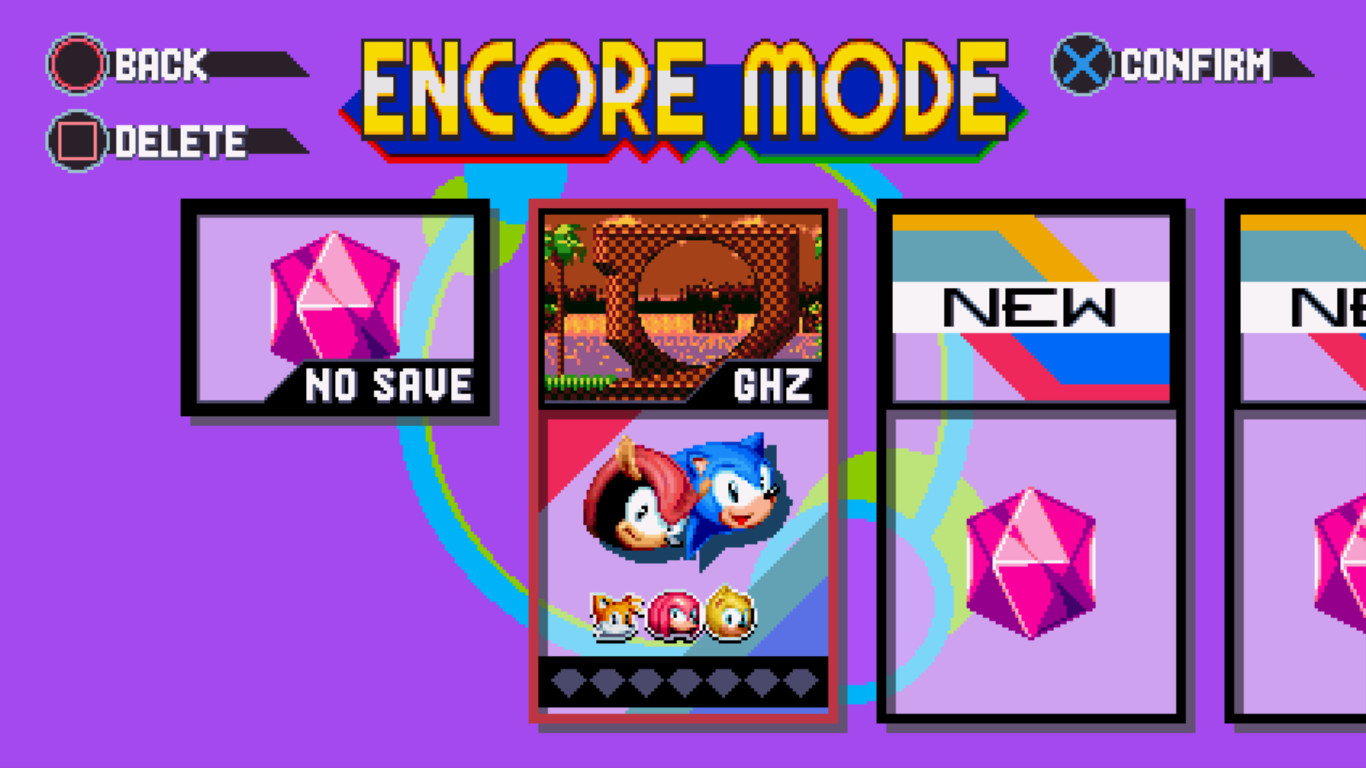 Outlined icons on Save Selects.

2) Modders' fixes soon to be incorporated in the mod (with their permission and credits):
-Improved Mighty and Ray Icons, by Notakin - https://gamebanana.com/guis/34253
-Fixed Super Mighty Palette, by Batman Sonic - https://gamebanana.com/gamefiles/7282
-Egg Reverie Zone Icon Plus, by Mr. Cat and jubbalub (converted for Mania Plus by TvBvDvF) - https://gamebanana.com/skins/167439

3) Some fixes from my past mods:
-Super physics will now be fixed, *Knuckles' Super Jump not included (from "Fixed Super Form Physics (& Knuckles)" - https://gamebanana.com/gamefiles/7789
-Green Hill & Hydrocity having objects missing from their respective vanilla games, and new objects too (from "Better Green Hill & Hydrocity") - https://gamebanana.com/maps/203417
-Blue Sphere bonus stage 31 only retaining its respective palette from S3, fixed Game summaries from Mania and Encore mode, S1-styled level select, fixed D.A. Garden texts, AND MORE... (from "Better L. Select, D.A. Garden, Summary, & BS 31") - https://gamebanana.com/gamefiles/7793

And finally...

4) My own new fixes coming soon that will be present in ONLY Sonic Mania Complete:
-Knuckles no longer shifts to the right in the PuyoPuyo CPZ2 boss
-Tails' tails now move in his "Victory" animation, just like when the characters move
-All characters move in their "Hurt" animation
-Tails, Knuckles, and Ray have two sets of falling animations: one for "Hurt", and one for "Flume" (Ex: HCZ slide). One with eyes closed and one with eyes open are used at different times
-All characters' "Hurt" and "Flume" animations move at different speeds
-Super Sonic's animations are either faster or slower depending on his actions
-Blue Sphere bonus stage 29 retaining its respective palette from S&K
-Pinball Bonus Stage diarama now says "SYSTEM32X", and not "SYSTEM32", as a missed oppurtunity to add a Knuckles' Chaotix reference into the game
-New copyright text on title screen
-Shinier emblem ring on title screen
-Added Giant Rings in a couple zones
-Game's border now says "Sonic Mania Plus"
-Stereo Tails' flying sounds

New stuff: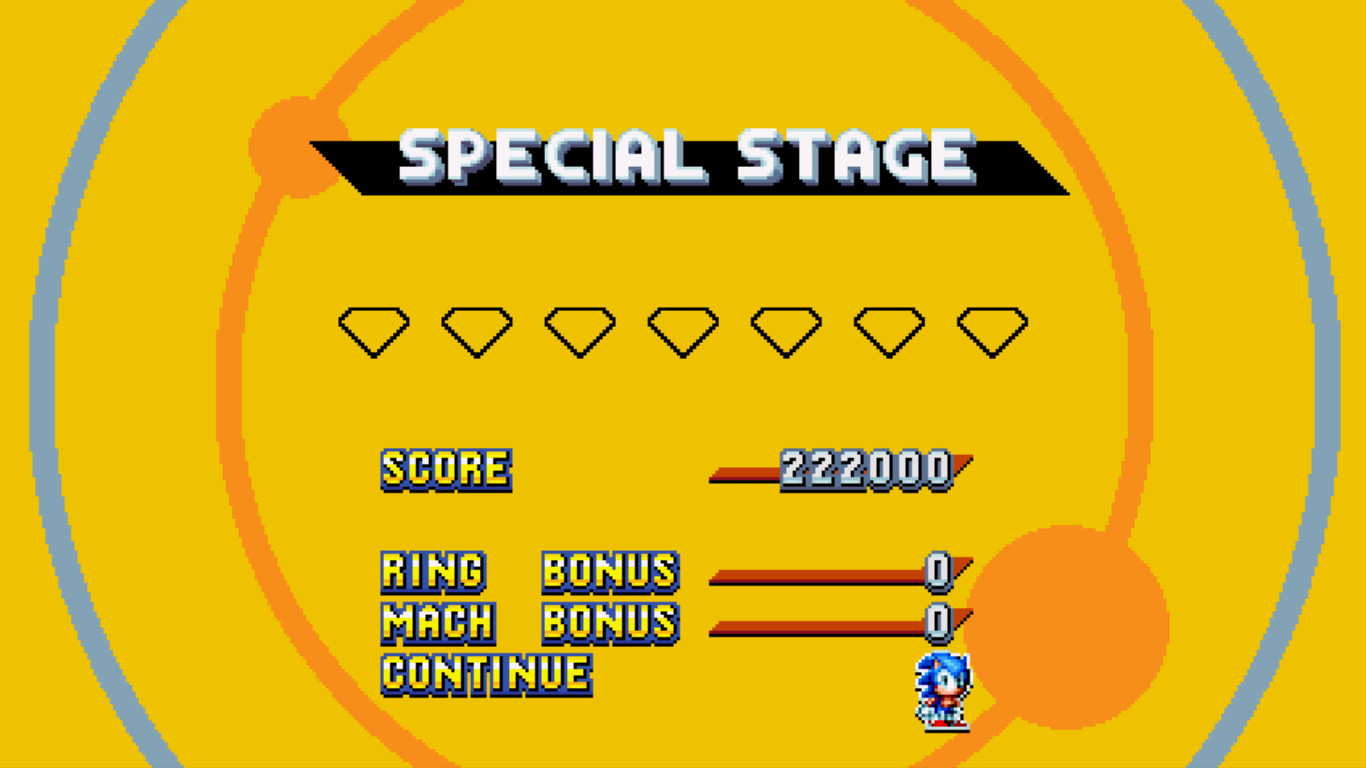 Continues with outlines.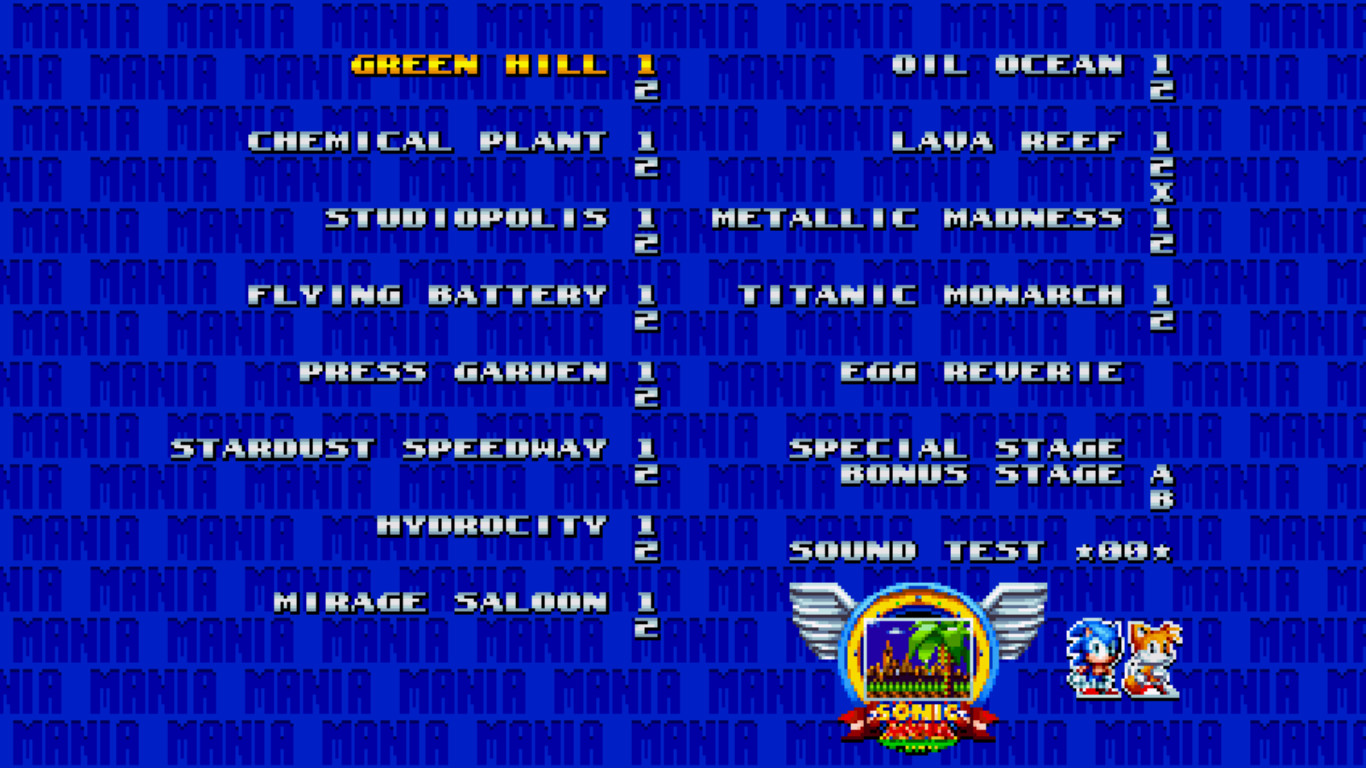 Emblem on bottom-right corner more closely resembles that of the Mania Plus logo, as well as level select text being more shinier and modern.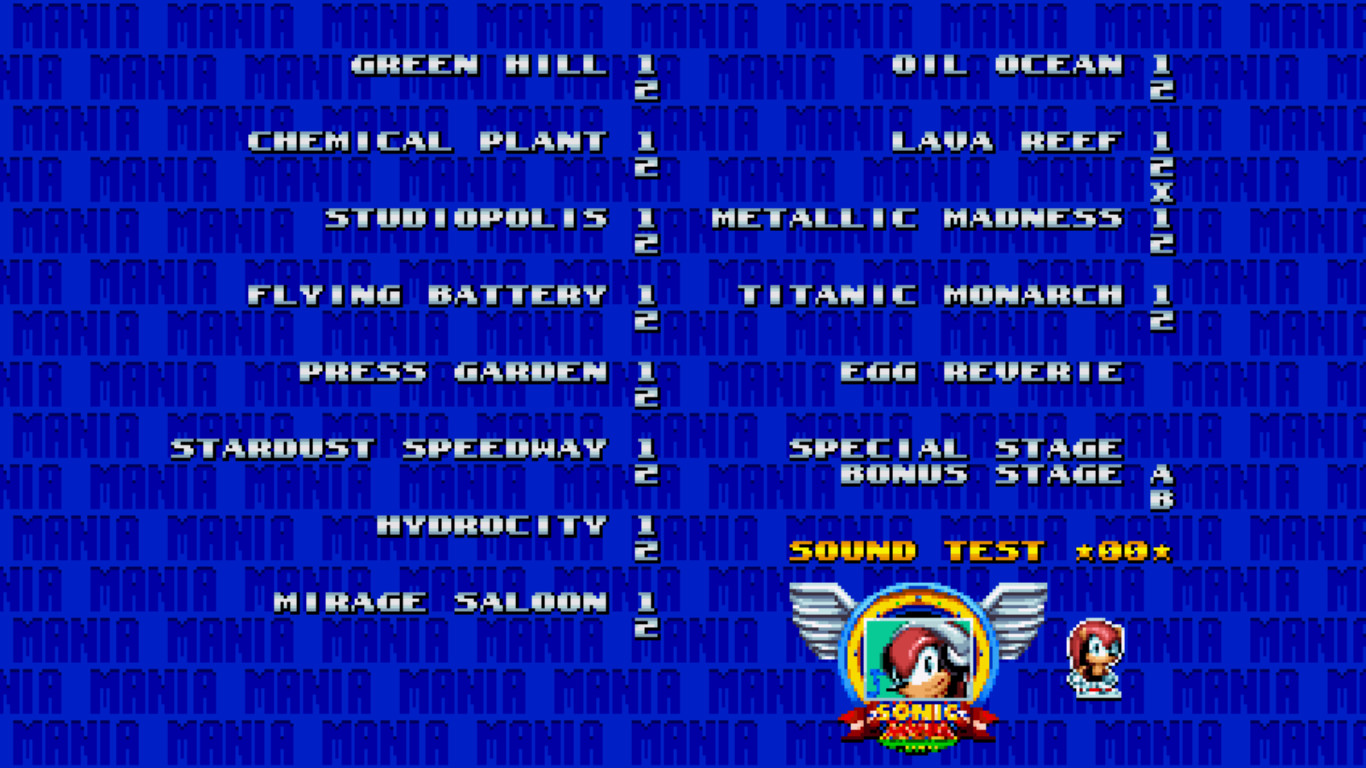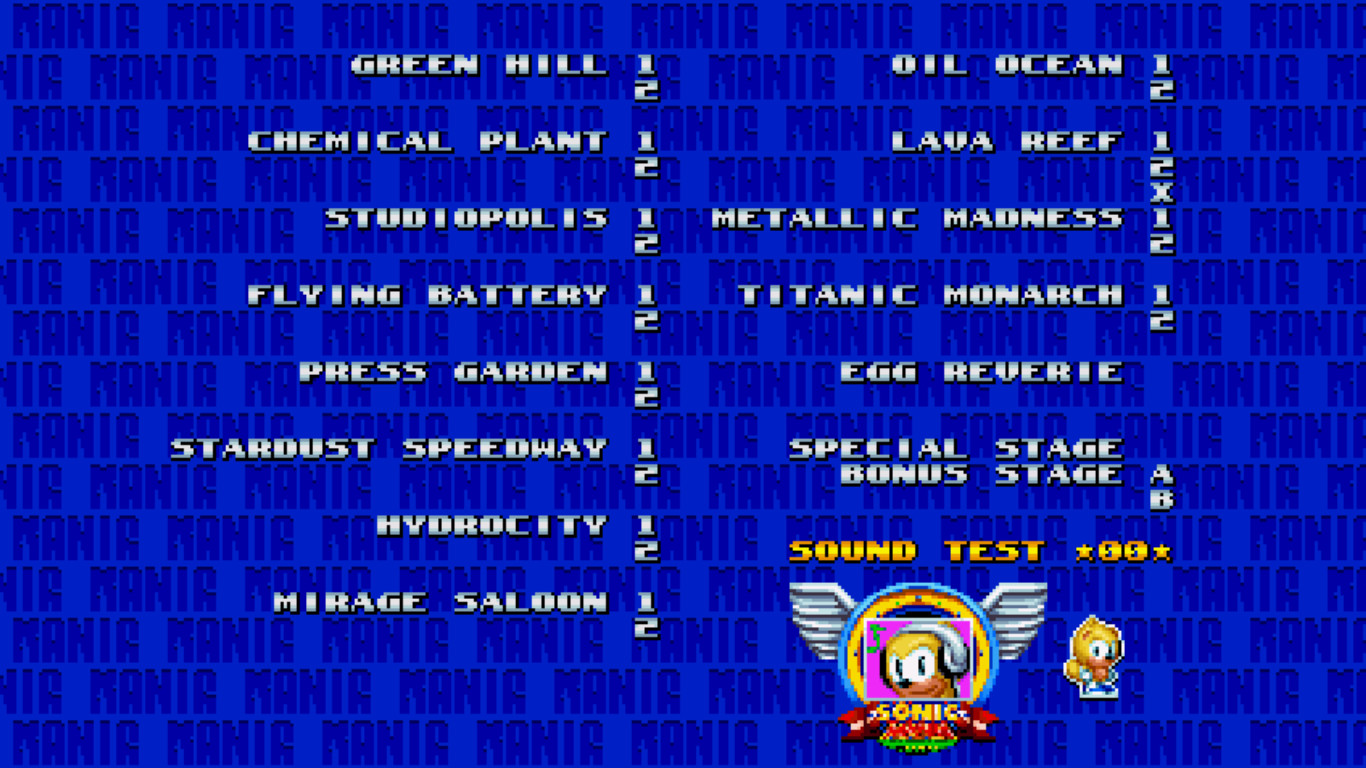 Mighty and Ray's icon colors now resemble their Goal Plate background colors, as well as all the characters in the icons having torsos (mostly because characters other than Knuckles, Mighty, & Ray, suffer its lack).
So, of course, (if it ain't any of the changes above) you can contribute to the mod compilation, whether it's the lack of "Sonic Mania Plus" texts in the intro and all 6 ending videos, zone sprites, or whatever, AS LONG AS IT'S NOT ANY OF THE CHANGES ABOVE AND IT CAN HELP IMPROVE THE GAME EXPERIENCE, it's alright with me.
DM me if you wish to contribute a mod, and what mod you want to contribute. You will be credited, obviously, as I said before. The more that Mania Plus is fixed, THE SOONER I'LL RELEASE IT (and hopefully come up with a release date by then).

Time to (unnecessarily) fix SONIC MANIA PLUS!


Outlines on Game Summary.