Ah yes, I'm back, and i've got some new tricks.

Seeing the feedback I got on my previous skin, I decided to overlay the original antlion skin and make the edits over it to make it more half-life styled and less like a paint.net job (ironically, I used). Now the wing covers and abdomen have a much more convincing glow and are brighter in darker areas than usual. My plan is to be able to implement the spit animation into the model to allow compatibility with the Worker, enabling you to replace the worker with this skin too for a better feel.

Something I don't know yet and I really want to know is how to do reduced alpha levels on some areas of the skin, instead of being full 255 so that it could more resemble this one: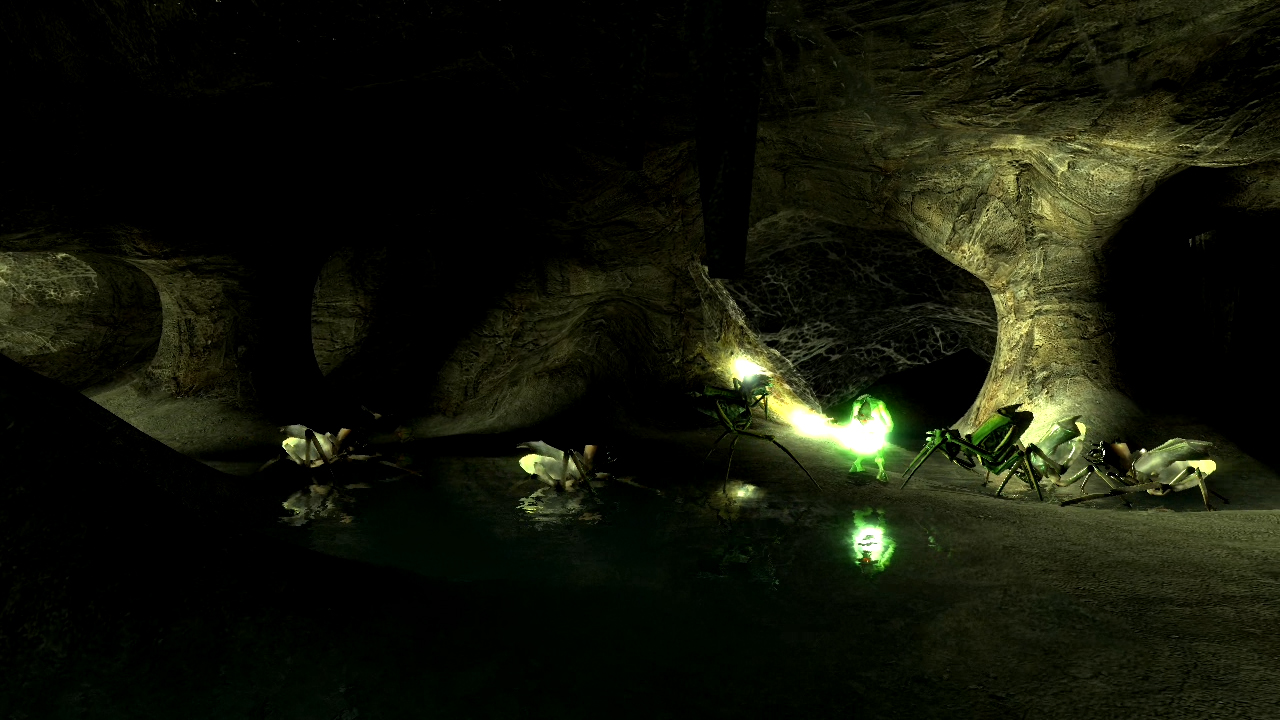 Where the glow isn't too strong, but fades deliciously with the rest of the body. Any help to do this would be greatly appreciated.