8 different H.E.C.U soldiers on your side against Combine soldiers, Metrocops, zombies and antillions. To install mod, extract addon from folder and put it to steam/steamapps/common/Garry's mod/garrys mod/ addons folder. Spawn: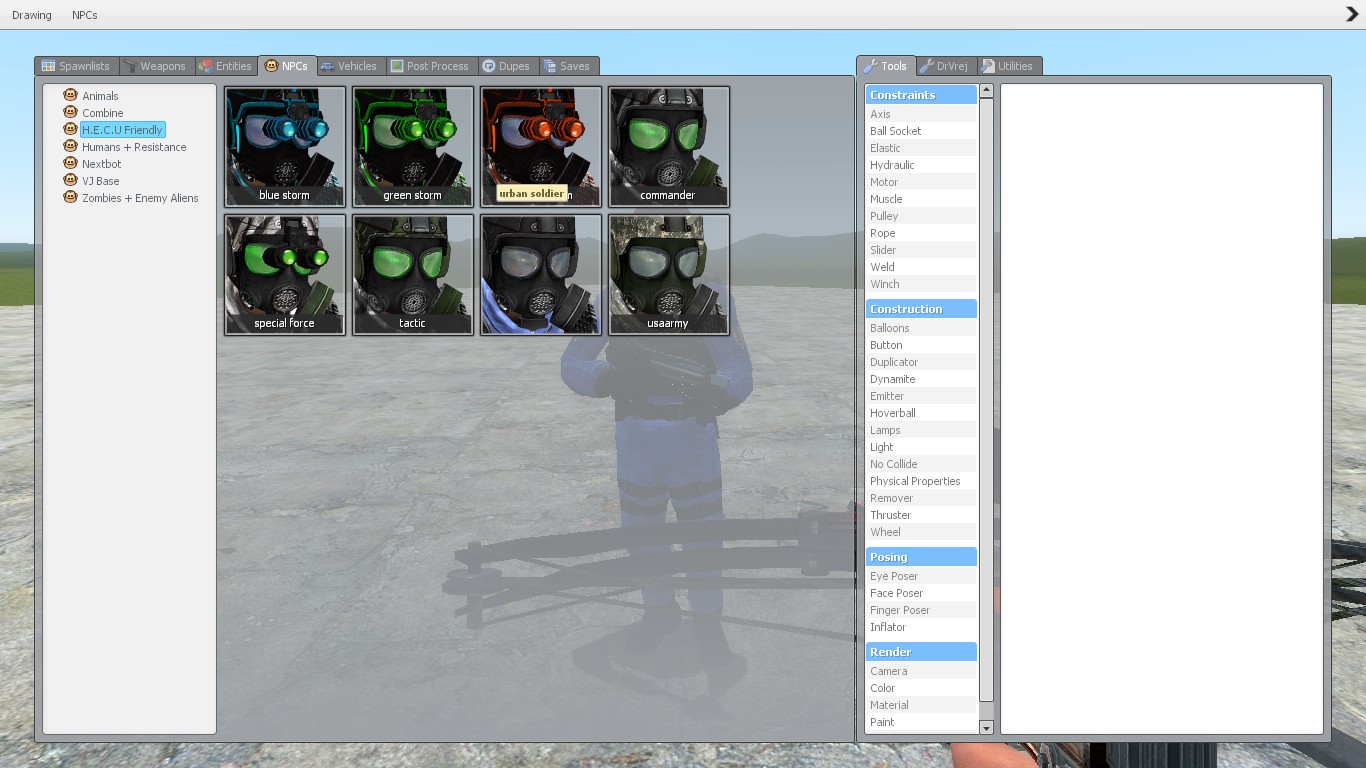 BUGS:


Reload animation didn't work.
Voice line of citizen.
-----------------------
i wll fix bugs soon as i can. I dont have free time sadly, but i will.