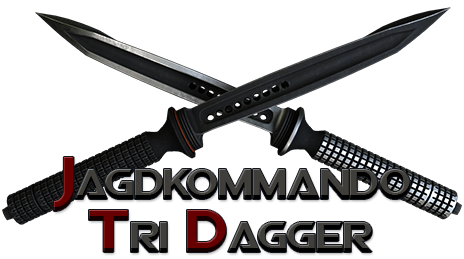 This mod adds in three different Jagdkommando Tri-Daggers as well as throwing knife variants. It comes with unique static and sound entries, as well as having it added to the appropriate perk, holdout, repair, vendor, and leveled lists.

As well, two recipes have been included to allow for easy conversion of the melee Tri-Daggers to be 'converted' into a throwing knife and the reverse.

They can be found by Doc Mitchell's cooking pot in his kitchen.



3 Texture variants: default black, Elite Black and Elite Green
Throwing Knife variants
Recipes to change it from a melee to a throwing knife version.
Appropriate perk, holdout, repair, vendor, and leveled lists attributes