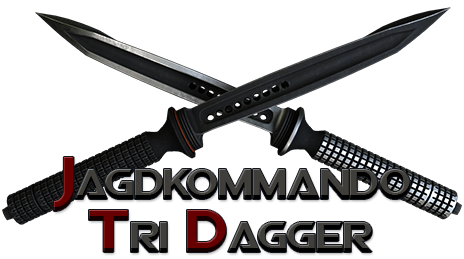 The Jagdkommando Tri-Dagger was released for Counter-Strike: Global Offensive not so long ago, but why leave it there when it should be available for Counter Strike: Source aswell?
Luckily for you this has now been brought to Counter-Strike:Source!

Stunning model and textures by Rafael De Jongh
Three kinds of textures; Default Black, Elite Black and Elite Green!
Animations by IIopn and Valve
Custom world model
Uses the original sounds by Valve
Compile and Rigging by 4Echo



If you so happen to cross any bugs? Please share the information with me!