You may be tired of the onslaught of post-apocalyptic fiction but Primordia's is a unique one set in a melancholy world where robots have inherited a dead earth after their creators have perished. These robots are themselves very human - some are childlike, some are confused, some have become theological and some, like the main character, are naive.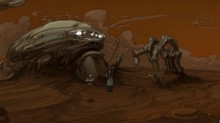 Primordia's visual style immediately struck me as something as unique and other-worldly as H. R. Giger's biomechanical art in the Alien Franchise. Other moments reminded me of Hayao Miyozaki's Nausicaä of the Valley of the Wind.

You are introduced to a world the character knows little about. It is unclear what your purpose is or where you came from. In one instance, the protagonist who has never seen a human, comments on a human skeleton has a primitive robot design. It's surprising moments like this that makes the world and its characters so unique and compelling.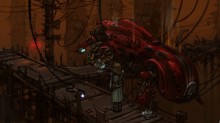 Primordia is difficult by comparison to other point-and-click adventures like those by Artifex Mundi. Clues can be given by your companion, which I restored to several times.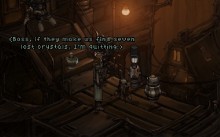 If you like casual point-and-click adventures this is a must play. If you like science-fiction and/or post-apocalyptia, Primordia provides a unique and often unexpected tale.