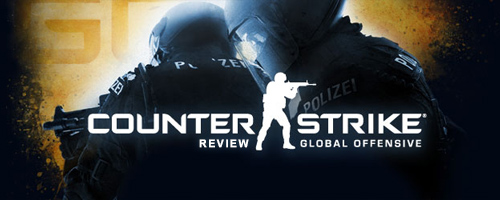 The objective is simple: if you're terrorist plant the bomb or kill all your enemies and if you're counter-terrorist defuse the bomb or kill all your enemies to keep them from planting the bomb. Valve and Hidden Path Entertainment return with the reboot of this classic first-person-shooter, Counter Strike.



Valve Corporation and Hidden Path Entertainment are back with the third installment of their perfect recipe to keep gamers hooked, the recipe that changed first-person-shooter games as we know it. This recipe is more popularly known as Counter Strike, only this time they have dubbed it as Counter Strike: Global Offensive. Counter Strike is the heart and soul of many gamers for the skills it requires and the simplicity of it all. Valve knows this well and didn't leave us disappointed. Global Offensive doesn't have a huge list of major changes made to the classic Counter Strike but rather a huge list of minor, much needed, changes. The only major update by Valve and Hidden Path are the graphics of the game.





Graphics:
Counter Strike Global Offensive uses the Source game engine which was developed by Valve themselves. While waiting for the game release people expected it would have great graphics, as it is a reboot after 10 years. When I laid my hands on it I was left a bit disappointed: after seeing other games of 2012, it became clear that Global Offensive was not at par with the graphics. At this point, I recalled that Counter Strike never stood out for its graphics, it stood out for its simplicity and its ability to make gamers say 'Man, another round and I'll definitely nail it this time' until rounds turn into another game and then another. Nevertheless, Valve should have worked harder on the graphics if they really wanted to kill the competition.


Not the best graphics after a ten year comeback.

Sprays are also removed from the game for unknown reasons, although I personally believe it was because of all the spam people caused in PUB servers. The new models for Global Offensive are also impressive and a much required update. They silently nod at the classic Counter Strike models.

Sound: ====== Sound is definitely one of the key ingredients of Counter Strike. It can be the reason for your opponent's death or, as a matter of fact, the reason your team won in the first place. Without sound a Counter Strike player feels like this: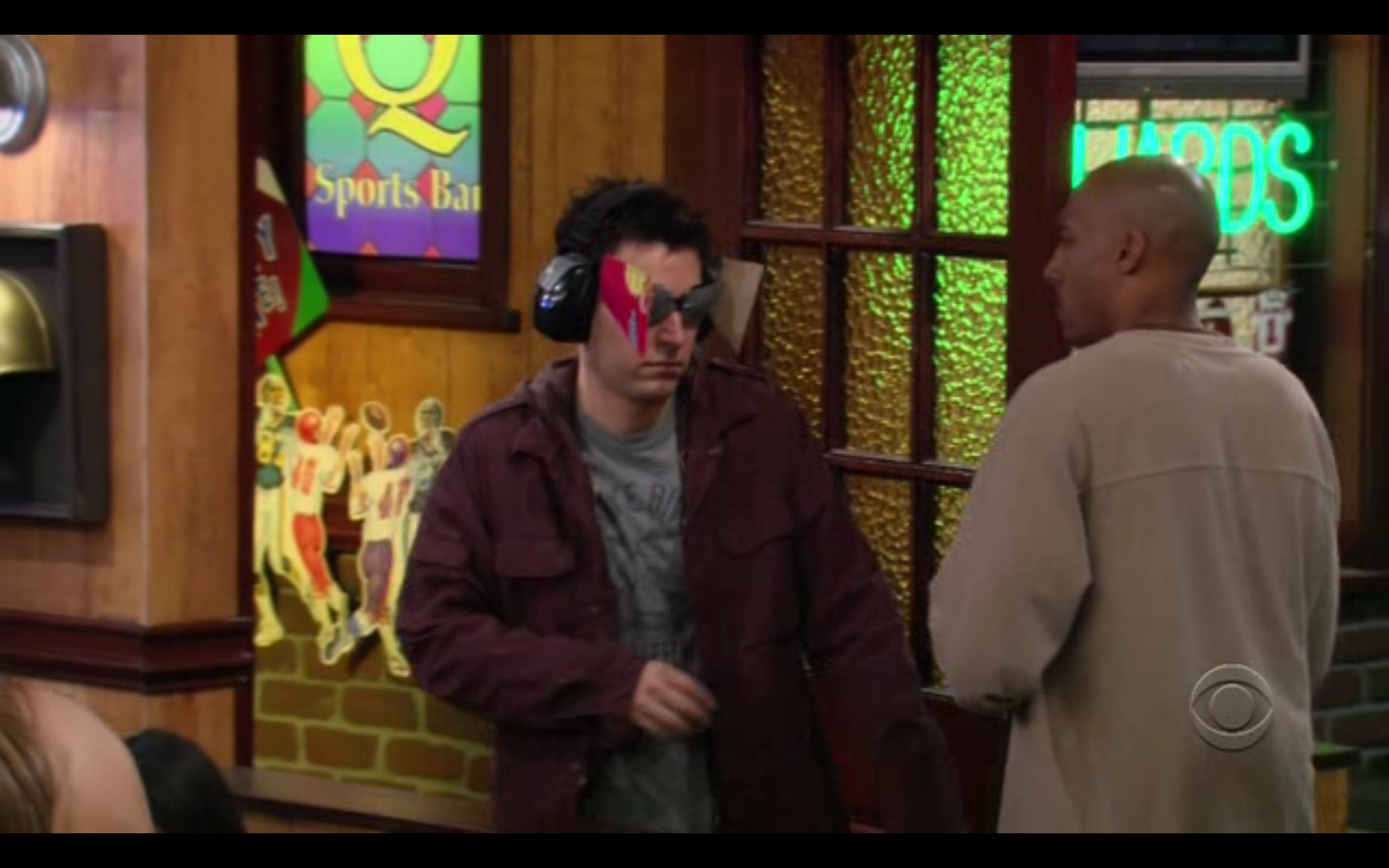 Sounds in Counter Strike 1.6 were perfect. Valve retained major parts of the sounds from 1.6 with a few enhancements to give them a more modern feel. A few additions were made like a jumping sound and a bomb plant sound. AWP blast sound was reduced a bit as it was too loud on Counter Strike 1.6.

Multiplayer and Maps: ================== Global Offensive gives its players the opportunity to experience new game modes. All of them, apart from one, are not new to players who have ever used or heard of amx mod x. These includes Deathmatch, Arms Race, Demolition, Classic Hostage and Classic Defuse. Classic Defuse and Classic Hostage were already a part of Global Offensives predecessors, Deathmatch and Arms Race were easily achieved with amx mod x but Demolition match is a creation of Valve themselves. Demolition matches focuses the fight at a single bomb location instead of two (kind of like mini maps). This gives away the surprise element terrorists have and the aim is simply blast the available bombsite. Except, there's a twist: Demolition matches like to make things tougher than they already are, as you can't buy weapons, but instead you'll unlock them as you generate kills, just like an Arms Race. None of the modes have much of a map collection to them. Global Offensive, being a recent game, might take some time to develop the community as huge and successful as Counter Strike 1.6. Classic maps like de_dust2, de_nuke, de_italy, de_dust, de_train, etc. have gone through some changes and makeovers but none of them are disappointing, all it takes is some getting used to. The major and the most important update to maps is balancing them. In its predecessors, some maps were drastically one-sided whether for Counter-terrorists or terrorist. For example: de_nuke was termed as a 'CT favored map' due to several reasons such as closeness of the bomb sites, a much better control over the outer, etc. Valve has fixed these things with some minor changed and now all maps feel balanced for both sides.

There are two types of multiplayer gameplays you can go through: Casual Gameplay and Competitive Gameplay. Casual Gameplay includes all the modes but Competitive Gameplay include only Hostage and Defuse matches (possibly because Death Matches, Arms Races and Demolition Matches can be considered as mere practice and not a real match). Casual Gameplay is more focused on introducing newbies to the game, to make them more comfortable with it. With the removal of friendly fire and the need to buy armor and other ancillary items, Casual Gameplay makes it easier for newbies to play the game and, moreover, practice so they can get started with real matches. Competitive Gameplay focuses more on the real thing, on the classic Counter Strike 5v5 matches. It is in this Competitive Gameplay that you get your rank after the first 10 wins. This is where I feel Global Offensive is damaged the most. The ranking system is based on ELO rank which helps to determine the skills of a player and hence prepare a match with the same levels or close-levels players so that everyone plays with their level of players. Firstly, if the system does match the players for a competitive match then why not for a Casual matchup as well? Shouldn't the player be able to practice with the players of the same levels as well? Secondly, the ranking system doesn't do justice to a players individual abilities. It judges a player on the bases of their game wins and game loses. For example, a player who doesn't know how to play at all but he has been playing with players can take an ace with their eyes closed, and because of this he will attain the same rank as them without any skills. This won't do the veteran players justice at all. Counter Strike might be a team game but individual skills should be accounted for in some way or another.

Weapons and Gameplay: ================== Global offensive retains the weapons from its predecessors, as well as adds a few to them and changes the name of a few. The most notable additions are the grenades, namely, Incendiary, Molotovs and Decoys. Incendiary and Molotovs are fire based grenades which are used for crowd control and Decoys as the name suggests are just a decoy to scare the enemy away. The recoil feels very different and mild on Global offensive. Counter Strike 1.6 had a much harsh recoil to it which required a hell lot of skills to control spraying of a weapon, tappers shouldn't feel much of a difference. The buy menu has been completely revamped to make it easier for the console users to access it.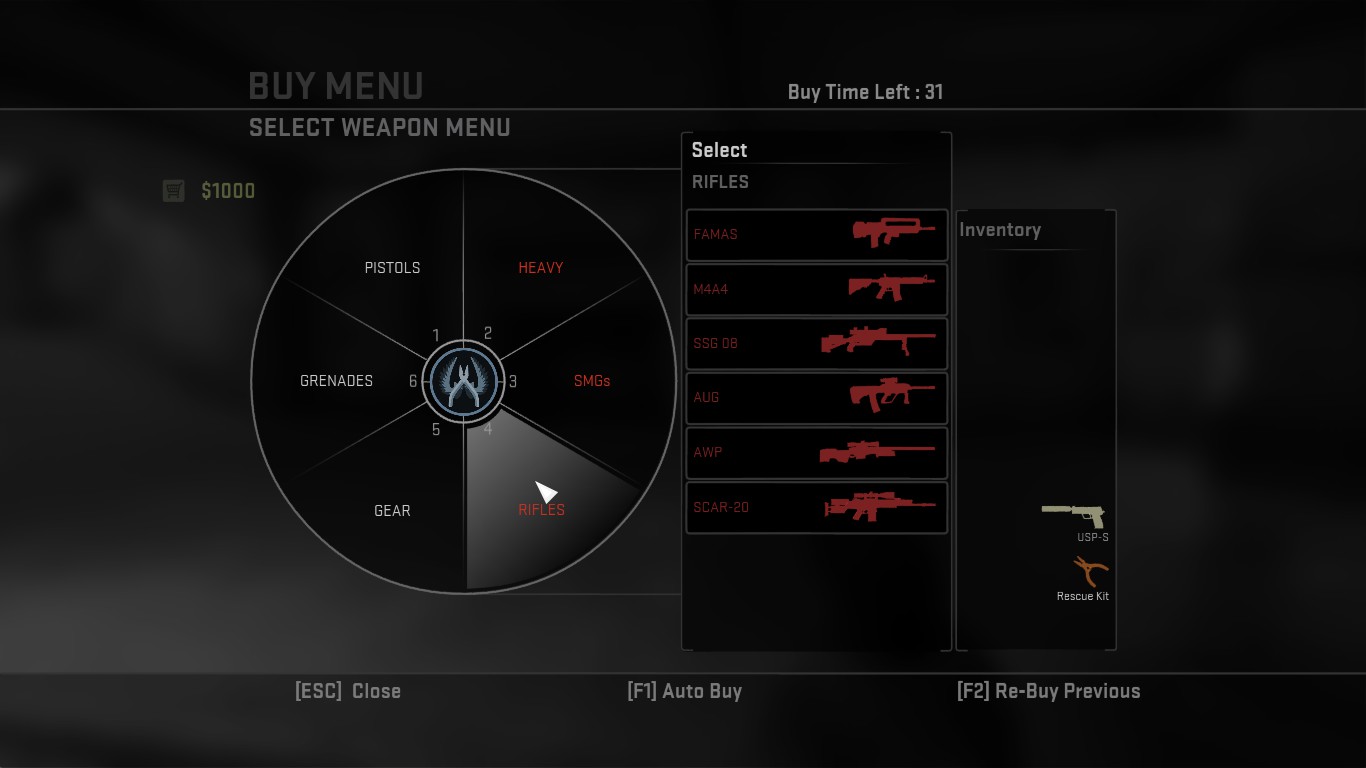 The new console-friendly buy menu.

It also makes it easier to use a mouse on the buy menu. For Counter Strike 1.6 player I've got bad news, the keyboard combinations won't work anymore. The weapons have been displaced. Counter Strike 1.6 players know that B14 keyboard combination buys a desert eagle, but in Global Offensive it buys a Five-Seven. These changes can be annoying to veterans shifting from Counter Strike 1.6 to Global Offensive. The good part is that you don't need to buy ammo anymore, it's taken care of in every round automatically. The weapons in this installment of Counter Strike are much more carefully balanced. In its predecessors, some weapons were better than the other very drastically. Some of the other weapons were dubbed by the players as 'Gay Guns' and the players that used them were abused as 'Gay Gunners', the others were never used. In this installment all that has been fixed; almost every gun is balanced with their recoil, spread and the economy it produces. For example: if you kill someone with an AWP you get $50 bonus but if you kill someone with a shotgun you will get $800 bonus. Most complaints have been received from AWP users; if one moves while scoping, the crosshair blurs and makes it harder to aim with even the slightest of movement. The economy of teams has also been improved, from getting a different amount of money for different weapons to reducing the value of certain weapons that were kept at a ridiculously high price. This insures that the players get better money for the difficult kills that they made and that there is no wastage of money. HUD, radar and Communication have taken a drastic turn in Global Offensive from its predecessors. HUD now features the current weapons the player has on the bottom right corner, radar on the top left and health stats on the bottom left. A player can also see the weapons his teammates are carrying which can help him decide what to buy. Radar can now show you if any of your teammates have spotted an enemy, if there's a bomb drop and the bomb site where the bomb is planted if any of your teammates have discovered the bomb. There was a major problem with Communication in Counter Strike 1.6 that has been fixed with Global Offensive. In real clan matches Communication between teammates was shut down after a player died in a round. This disabled them to guide their team, if need be. This forced players to use VoIP clients, like Skype, during matches. Valve realized this mistake and fixed it in Global Offensive. Now, even if a player is dead he can guide his teammates to win.

>Counter Strike Global Offensive is a nostalgic and newbie-friendly revisit of Counter Strike 1.6 and Counter Strike Source. It is definitely worth the price tag.