I highly recommande to use with

SMBZ Music Pack (Especially "Back To Mad ")


Description:
Stage based on Super Mario Bros Z episode 6 (Brawl on a vanishing island). I'm happy to bring back that sweet childhood memory in Smash Bros.
I recreated the diversity of places and animations present in that episode,

using the scrolling feature

of Normal Pacland. You can see the entire stage in the order it scroll in pictures.

Sadly, I couldn't edit scrolling parameters so I had to adapt the stage during the creation. Otherwise, I know that sprites are a little bit blurred. It is necessary if i want to keep the proportions in accordance to AlvinEarthworm's episode.


Various Information:
-This stage only goes over normal Pacland since it uses the scrolling feature. And of course,

it is not wifi safe.


-

It support 8 Player Smash

(as seen in pictures)
-Download includes SSP (stage_10 and stage_11) and stageplate "Vanishing Island (SMBZ)". These are particularly suitable if you also use my other stage Vanishing Island (SMBZ stage) over Omega Pacland.
By the way, don't forget to check it if you don't want a non scrolling version or an Omega one


Videos:
Complete showcase with animations (bad quality and sound lag: recorded on a weak PC)


"Teaser" Showcase by 64iOS (start at 11:28)



Instruction for background animations:
By default

, the main folder in the download file only includes the stage itself without background animations (for those who want a default stage, and not the SMBZ ambiance).



If you want to activate background animations

, go in folder « [Optional] Background animation ». Here, you can select each animations you want to add by dragging the wanted animation's folder in the main folder melee/Pacland/model.
Warning:

to be sure to do it correclty, you should drag every animation's folder you want BEFORE to drag the main folder melee/Pacland/model in SmashExplorer.

BIG WARNING: Don't use both "stc_S00_RedFight_set" and "stc_S01_Koopa_set" at the same time.

Short explanation: It will automatically crash your game when the WiiU load the stage.
Long explanation: At the moment, I don't have knowledge on bone animations. So I'm making animations by creating a TextID MTA. It means that each frame have a different texture. And it means that my animations are made with A LOT of NUT files (1 NUT file per frame). Sadly, these two fighting animations are very long. These two ones are so big that the WiiU can't load it at the same time. If you only have one of it, it's ok.

You can find just below which folder is related to which animation. I personnally advise to add "Chief" , "Forest" and then to choose one of the two fighting animations.


stc_S00_RedFight_set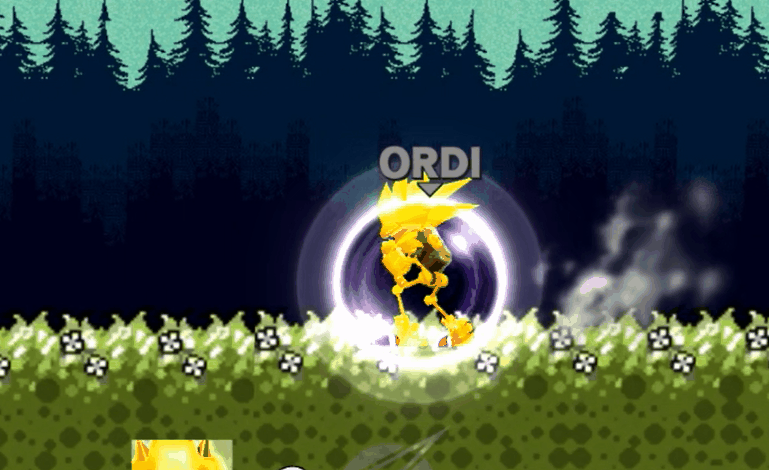 stc_S01_koopa_set
(Particularity: That animation is big. So the game may crash with that animation if you play with a friend and two other CPU.)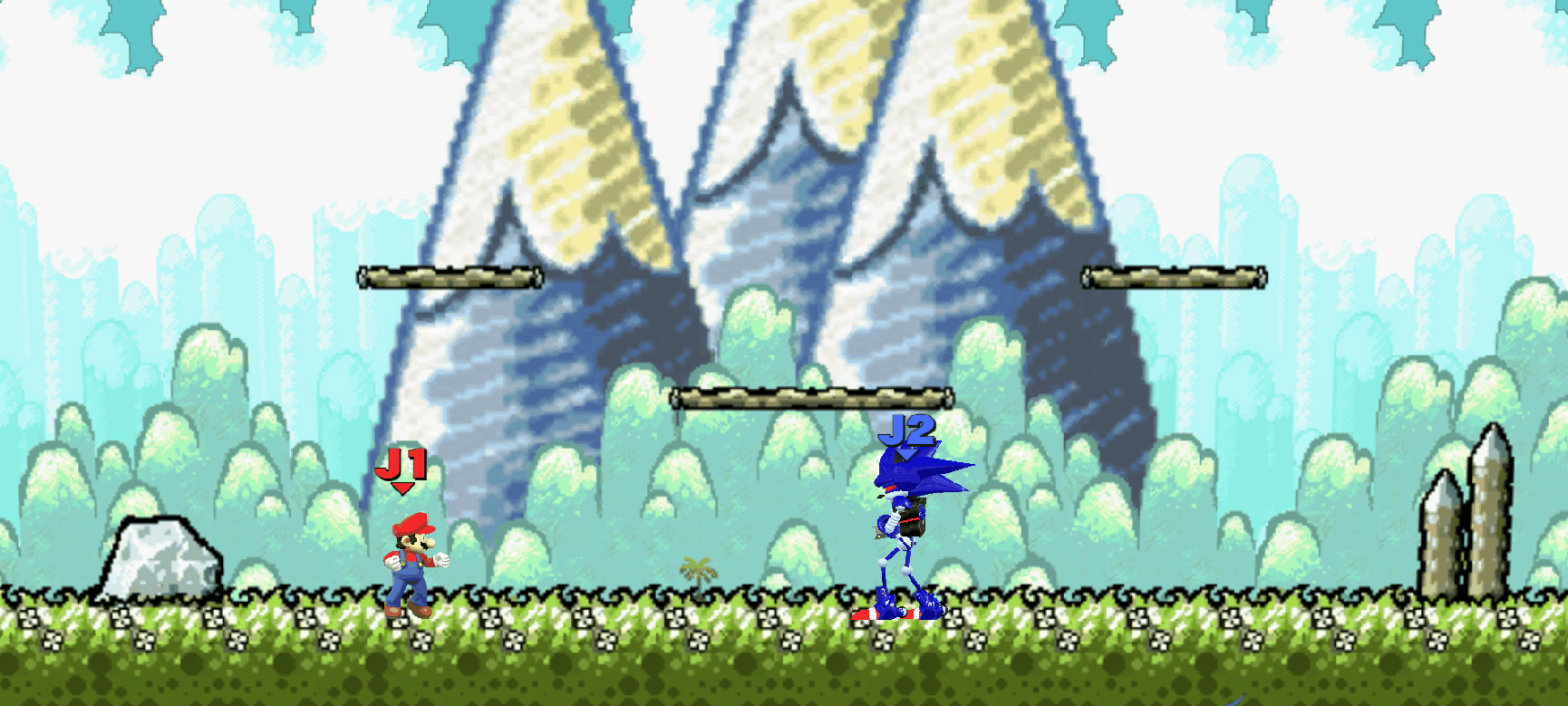 stc_S02_Forest_set
(Particularity : if put in melee/Pacland/model folder, it will replace an already existing folder. Don't worry that's normal)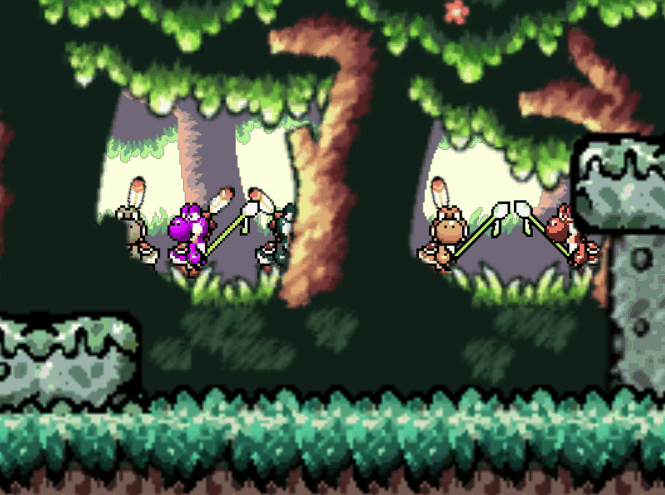 stc_S02_Chief_set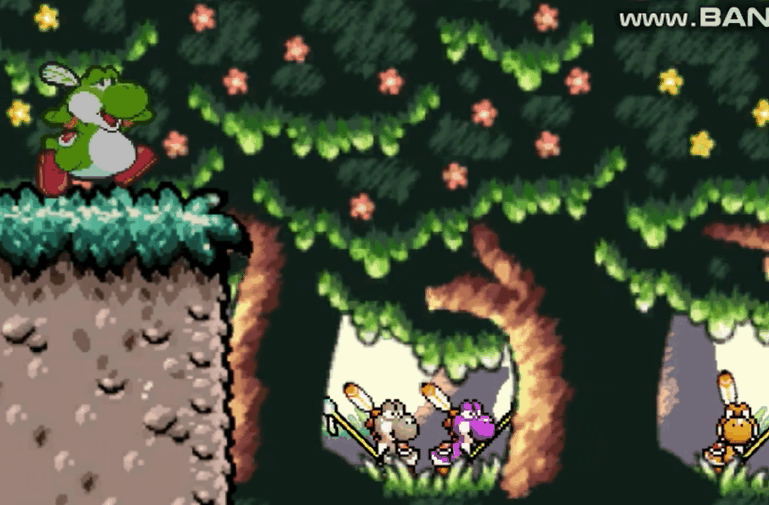 Known issues:
-A teleportation bug may occur just after the tunnel. Not really annoying but may be surprising. The reason is pacland's springboard that is still here whatever I do, and act very strangely due to the modded lvd.
-A crash automatically occure when the stage include both fighting animations.
-The game may crash if you add the black koopa's animation AND if you play with a friend and two other CPU.

If there is any issue, please tell me!