When you're a manager, you sometimes find yourself doing cleanup detail for other users. Sometimes these submissions are old enough to work a part time job at Walmart, so relying on them to fix it themselves isn't always possible nor feasible.

When trying to link one of their released submissions to their WIPs, it's impossible to do so as the WIP form only shows your submissions, not theirs.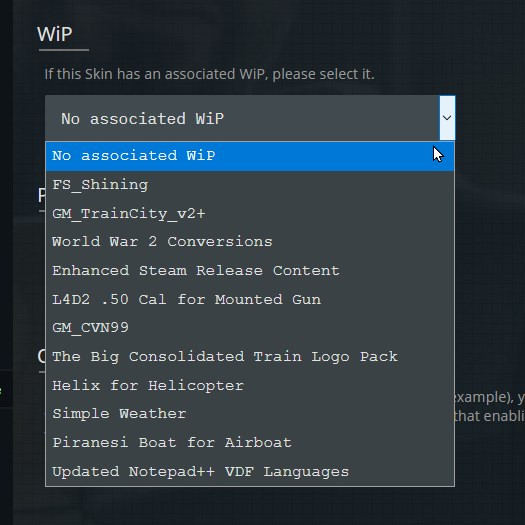 This occurs for both the project and WIP drop-downs. It makes no sense if you think about it, because why would you - the editing janitor - even need to add their submissions to your WIPs/projects?