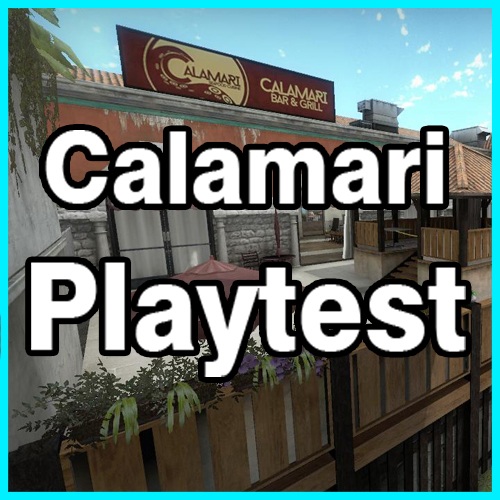 We are looking for CSGO players who can help us playtest our map de_calamari.
Only 10 players will be able to play at once (since there is only 1 server) so it will be on the first come first serve basis and also EU players will be given more preference over the players of the other region. We may have another match after the first one is over if there are more players willing to play.

Server IP:-185.91.116.84:27027
Server Location:- Europe

You can download the map here. Please comment in this steam discussion to reserve a slot for yourself. You can also jopin this group to get a notification when the playtest starts.