And welcome to another exhibit here at the National Museum of Crazed Gunmen. Today we have an uninvited anonymous artist from France on stage, as he threatened to slit our throats if we didn't allow him to showcase his art.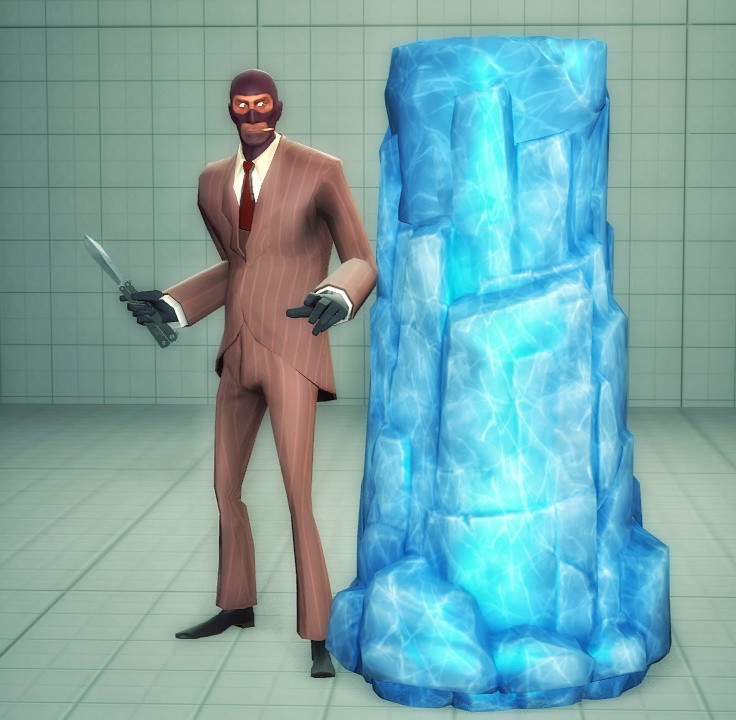 Since we are very angry at him, we gave him a block of ice to sculpt out of because of how difficult and tiresome it would be to make a sculpture with such a tiny knife.
Now watch as the inspired artist thinks of a muse. Something to bring his mind to the state of self where the Universe is nothing but him and his talent.. Is what I would say if this guy wasn't a total fraud. You can get your money back at the-..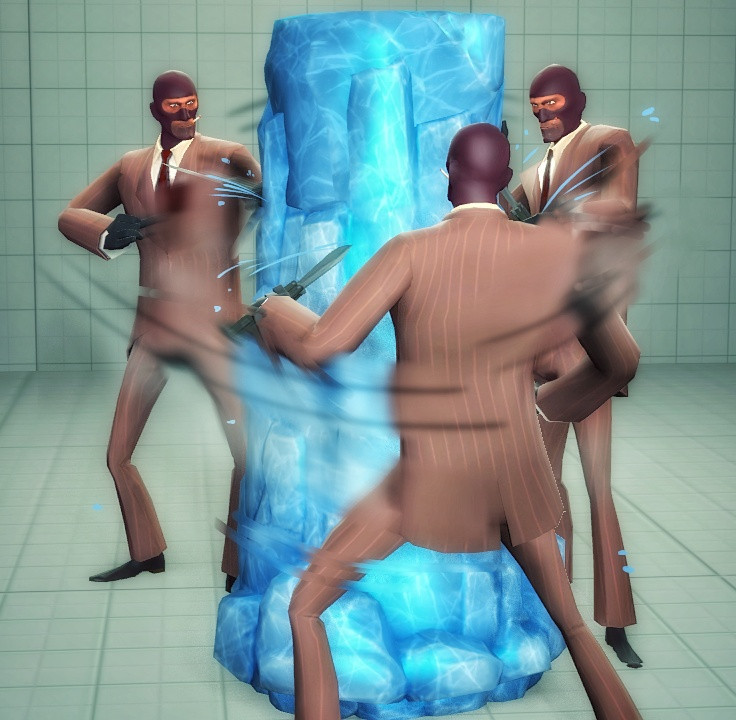 - Now wait a minute! This lunatic is actually doing it! Bleh, he's FRENCH, those people were never known for being good artists. Look how careless his swings are, look at how little he cares about slowly but steadily building a sculpt of ice! There is NO way this man could make something out of that block with such a rude metho-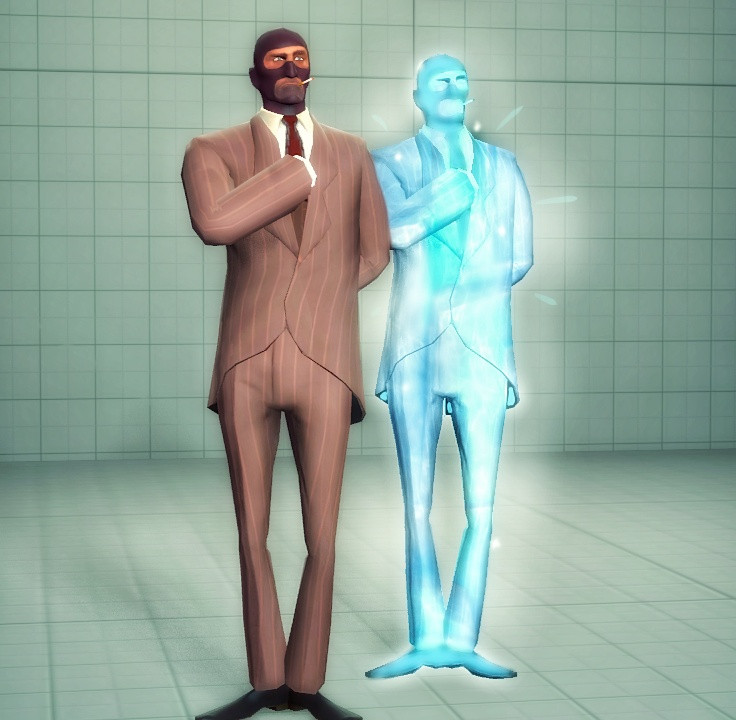 ... Ladies and Gentlemen, I would like to announce the newest piece to our Museum. I would also like some change for me to use at the local Suicide Booth.

[Although our announcer would later arrive at said booth, it was malfunctioning. He spent the rest of the night crying to himself as Spy laughed at him while being praised for his masterpiece.]
______________________________________________________________________________________
Taunt: Le Selfish Sculpture

You don't learn to master a knife without ending your training by gaining the ability of sculpting yourself on ice.

Le Selfish Sculpture is a taunt for Spy. A large ice block appears next to our frenchie friend, with him holding out his knife as he gets an idea. With his masterful artistic swings, he carves all around the ice in a rapid matter. As he gives his last stab, the ice explodes into a perfect sculpture of Spy himself as he strikes the same pose the frozen statue appears in. Voilà!

As good things always come to an end, and as Spy doesn't deserve said good things, the sculpt eventually combusts and dissolves, with Spy seemingly not minding having his masterpiece of frozen state destroyed before his very eyes as he returns to his regular stance.


______________________________________________________________________________________