I am experiencing issues when it comes to submitting/adding anything to GB as whenever I enter the page to create something it appears nearly blank.
The several tabs showcasing the different editing aspects can be seen, but clicking on them doesn't display anything, making it impossible to add anything!
This happens for most of the major submission types, for example Skins, Maps, sprays, etc...
Also on the social section it happens for things like threads, reviews, wikis, etc...

Here are a few more screen-caps showing how it is the same on other categories: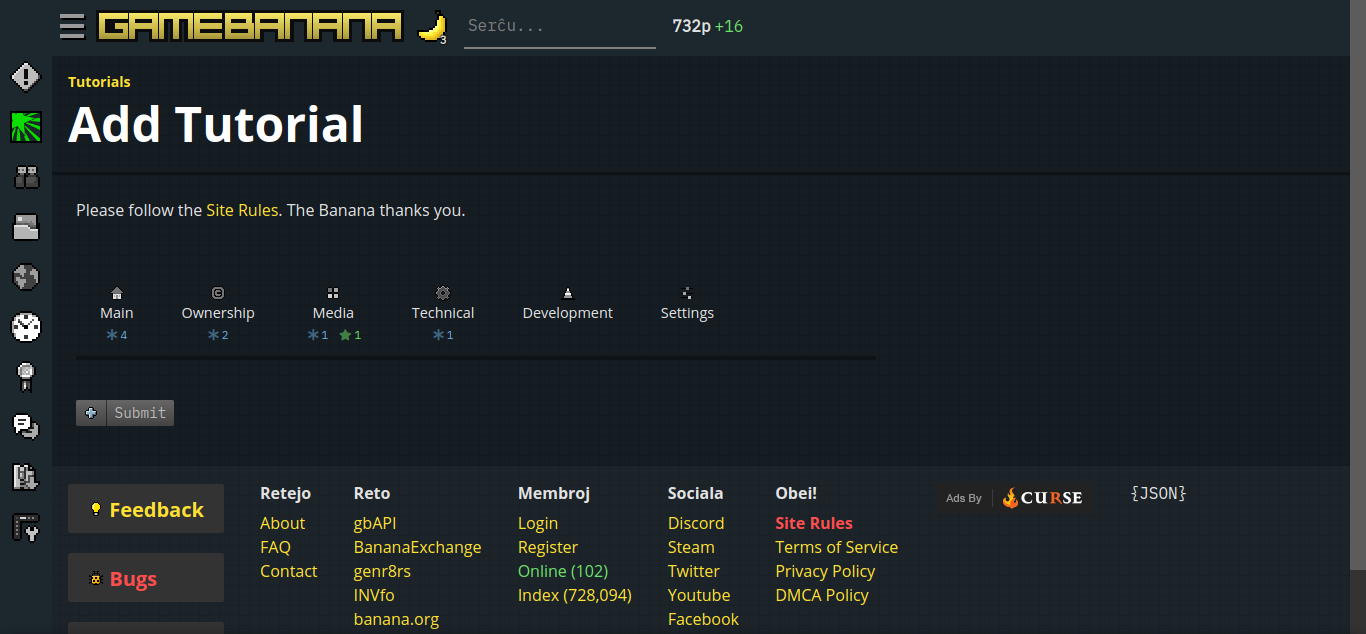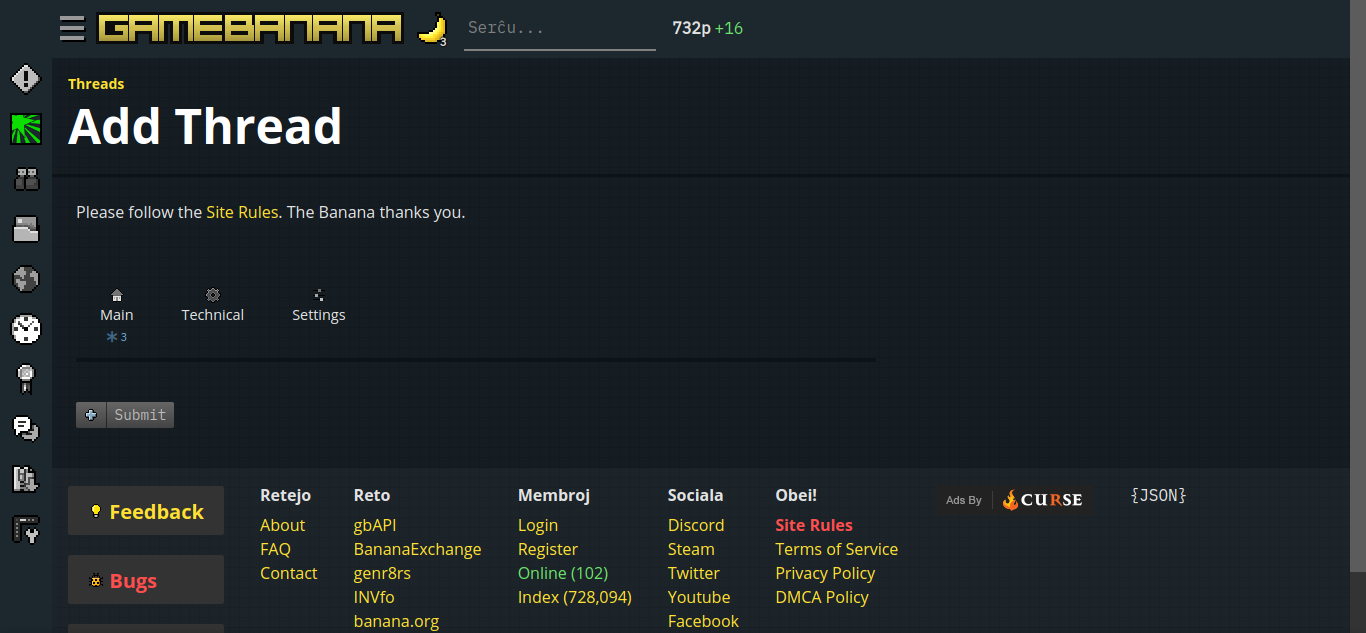 Luckily, it seems like it does allow me to submit bug reports, so I can at least showcase this issue.

This, combined with the previously reported bugs makes the site nearly unusable for me, as there's barely anything I can add or write!
I hope this can be fixed soon!