I share my new music discoveries from time to time in my blog. I've been loving german band - Bonfire for a long time for their pure classic heavy metal sound. Especially - I like the voice of new vocalist - Alexx Stahl.

I came to thoughts, that Bonfire - is a german twin of russian Ariya. Their music style and vocals are pretty much alike for 90%. What makes them even more simular - the change of vocalists and their singing style. Ariya was formed with main frontman - Kipelov that was with the band for the biggest time area. Then he left, few frontmans took his place and finally Ariya found the new and constant one few years ago - Michael Ghitnyakov. Personally I like his singing more than Kipelov's manner.

Bonfire has 100% alike situation - main vocalist for long time, few temporary ones and finally my favourite one - Alexx Stahl at 2016.

Ghitnyakov and Stahl look very close to each other and what I like the most - their voices. They are so much alike! When I heard some songs of Bonfire I caught myself on a thought that firstly I thought that Ariya's frontman decided to sing in English =)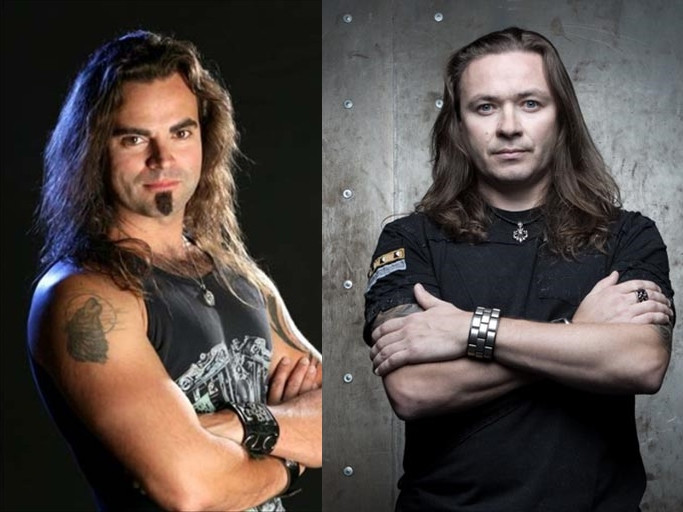 Returning to discoveries - I found about 7 new songs that I missed somehow. And 3 of them are so much cool!

They are all classic heavy metal both by sound and lyrics. I find that very few bands make such product nowdays. For somebody a bit younger than me it may sound a bit old-fashioned, but my ears are resting when I hear this music.



1. Bonfire - Crazy over you
2. Bonfire - Sword and Stone
3. Bonfire - Fly Away



Awesome songs that I keep listening for the last few days!

... and one more thing!

Along with the Bonfire new songs, I've also found one marvelous Queen cover by

Skid Row

for the song -

Sheer Heart Attack

. Again - with new vocalist. This time I can't say I love him more than Sebastian Bach, since Bach's voice is very unique and he led Skid Row to the world fame, but new guy does a good job nonetheless and pretty close to Sebastian style. What I like in Skid Row - its style and spirit affinity with Guns'n'Roses. They're truly rulebreaking and outlaw sounding bands!


Skid Row - Sheer Heart Attack