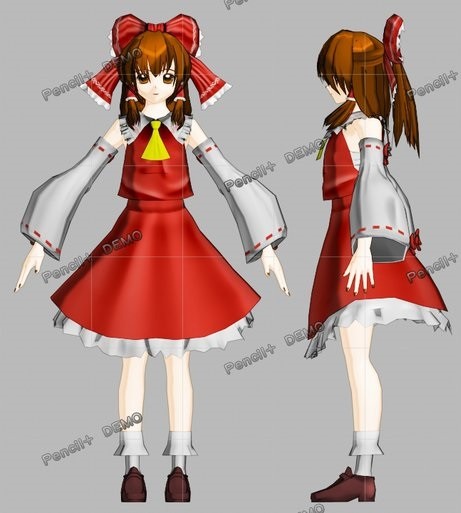 NOTE: This not my work, I found this somewhere and it looks interesting, so I submit this WIP. The actual content not yet released.
Credits
XenoAisam: Model, Texture, Just About Everything
ZUN: Develop Touhou Project, Original Concept
Author's Description
Forgive me for watermark. Its the plugin for 3dsmax.
Wait... I do hate touhou but why i make it? nahh.. its long story long time ago and now I want to overcome my hatred. Plus this will be good model to seduce > : D
Reimu will be available for gmod soon.
HMLV Preview
Fan of Touhou? Join the club!