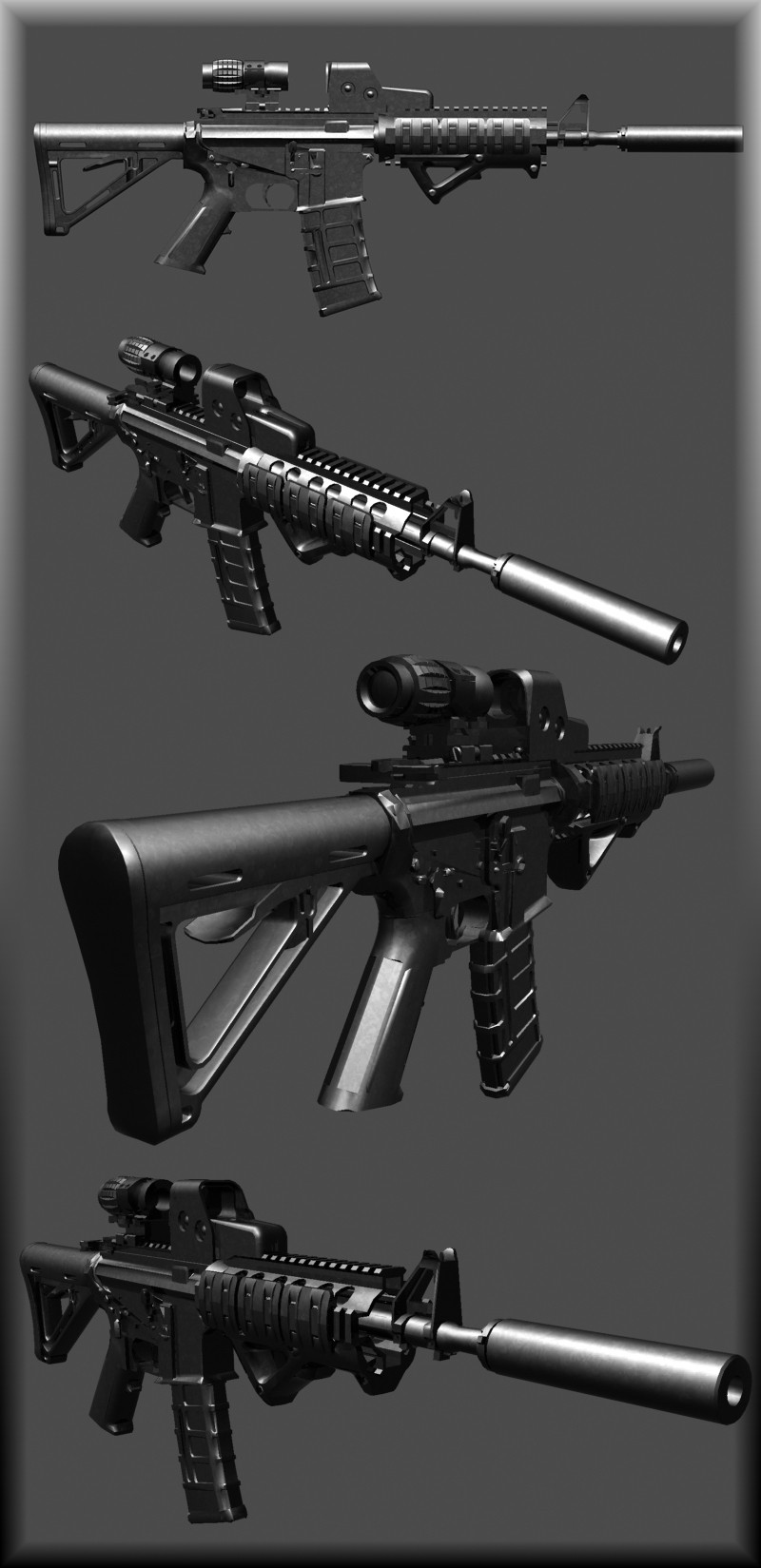 it's a high-poly, i think i'll release this as CSS releases since the GoldSource engine games won't handle this weapon in good fps. but just in case, i'll keep trying to compile it for GoldSource if there's no CSS compiler want to compile it.
No, man. I'm not a lunatic that glue those attachments without target. I'll recolor the texture to match it as good as i can. however, it's just a photo. i can change it whenever i want.
Now i need :
Match animation that would fit the AFG. (Maybe a hand rigger will be helpful)

Improvements

Polite and respectful comments (that one is awesomely important. don't post anything if you just wanna to troll without any suggestions. I welcome critics, not trolls.)
P.S = Ignore teh smoothing errors. i know it and i'll fix it later.