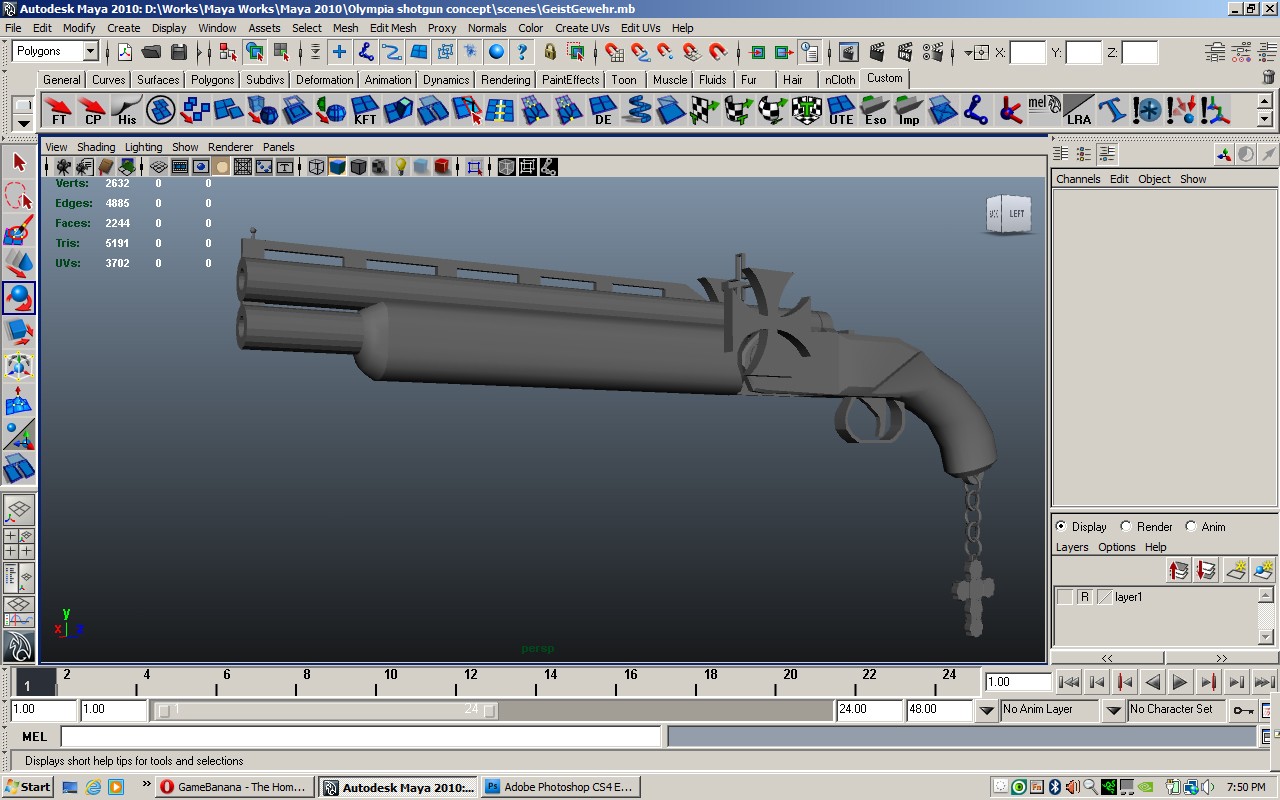 Name changed from Geist Gewehr to Blessed Boomstick.
Initially, I wanted to make this like a Sawed-off Olympia shotgun, with a spectre-ish feel to it. Since what I'm slapping on the shotgun has nothing to do with evil spirits and looks more angelic, I decided to rename this to 'Blessed Boomstick.'
I've only got time to add the crucifixes, I will add a bayonet to it. Now looking for ideas, all suggestions are still welcome.
Special thanks: Constellatio for the new iron sights.