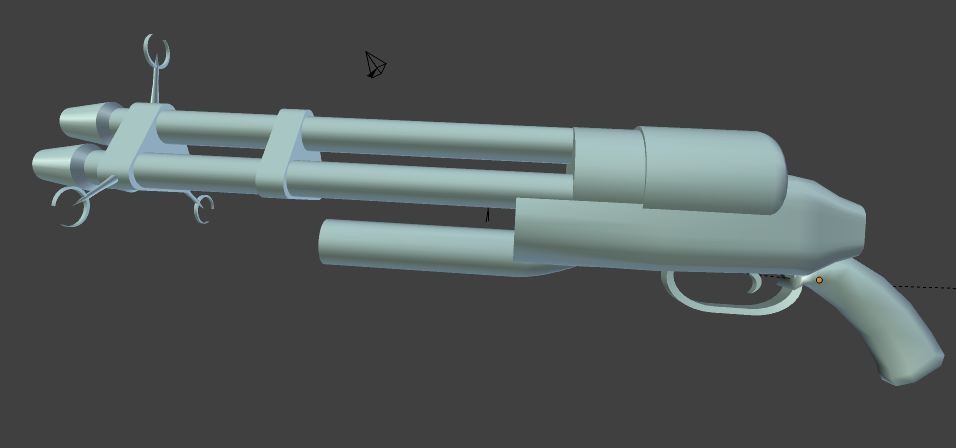 Today I had the idea to combine a LMG with a minigun.
I am currently working on the model. The basic idea is that it would be held like the shotgun, but the barrels would spin and it would replace the Tomislav.
Update: I got the model ingame by compiling it for the Family Business, and discovered that it has massive clipping issues as it is currently. I need to completely redo everything that isn't the barrels to make it fit.
Update: New images, including ingame ones (still not textured yet, it's using the FB's textures). The model has altered dramatically to fit both the third and first person. Sparkwire has agreed to help me with animating this.