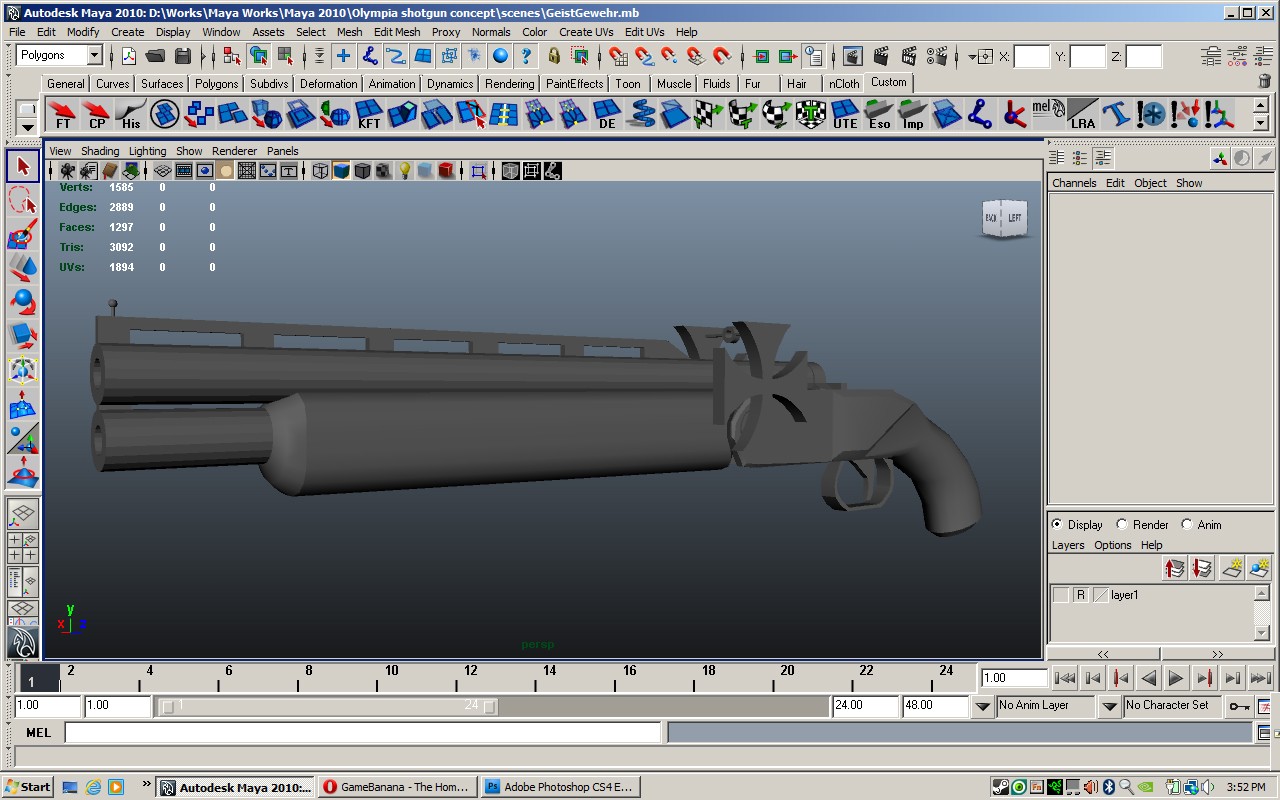 I think I'll call this the Geist Gewehr, don't ask why. Stuff I've added are 2 German crosses on the sides of the gun, a bead sight on the barrel rib, and a ring sight mounted in between the crosses.
Special thanks to Yams and Corvalho for suggesting a better handle.
Poly count jumped to 1297 polys, I still wanna add stuff on it, so expect more.