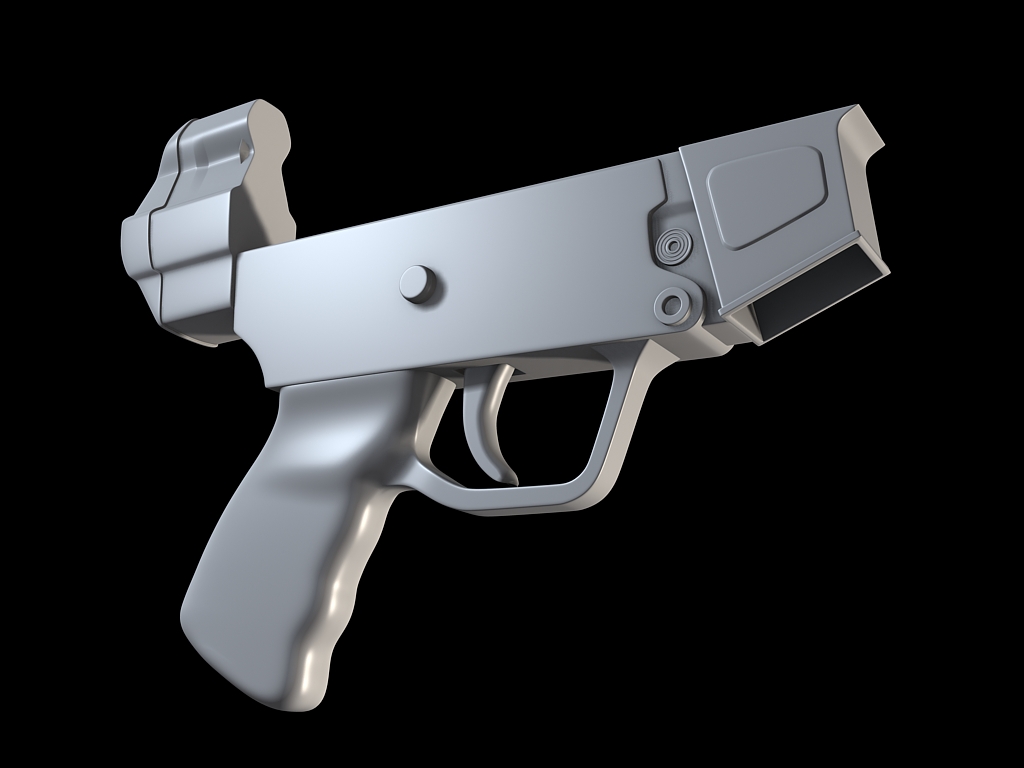 Here's the H&K MP5 SD that iTigah has begged me to start on for ages. I finally took some time to start it, and now that its started, there's a higher chance of me finishing it. Yay for that.
Its about 1,2 hour inside. (Why do I do these things doing the night?) D: And yes, I've already spotted several errors in the mesh. I will get back at them tomorrow.
Update: Uhm, idk.. Fuck.