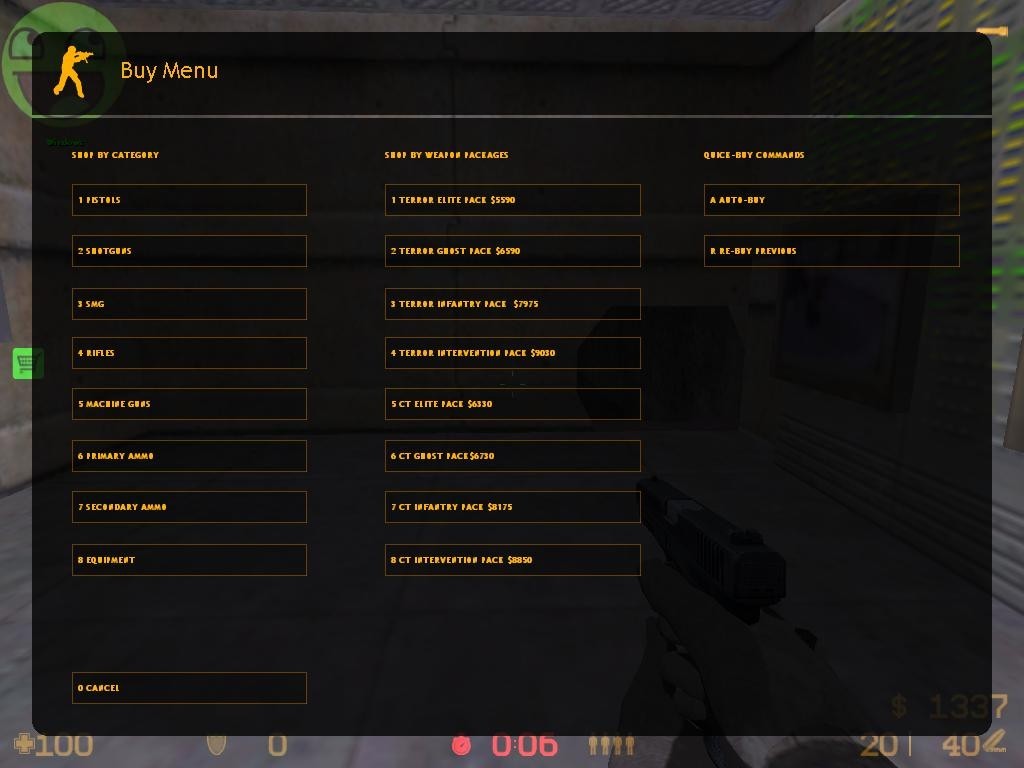 Weapon Packages Mod for Counter-Strike 1.6
I was inspired when I saw this feature for the first time in Counter-Strike: Source, easy way to buy weapons or individual items real quick, my CS 1.6 GUI adds a little of this feature to CS 1.6, you can get the GUI here.The screenshot above shows the Buy Menu from the GUI to show the weapon packs. At the moment it's in Alpha development stage, the finnished mod should work exactly like the Source feature, the GUI I made uses the auto-buy script. This was a test if it could actually be done and it can, the finnished mod will have 8 pack slots which can be edited and renamed at any time INGAME not like my current one that can only be changed by editing the script.
Current development Stage: Alpha
What works now?
1.Packages can be made in-game and will be saved (Save is lost when exiting game.)
2.Packages that are saved are correctly loading and no use for the buy script like in the GUI.
3.4 Pack slots currently availible
What to expect?
1.When making and saving a pack, the pack will save permanently untill user changes the pack again EVEN when exiting or restarting the game.
2.8 Availble weapon pack slots
3.Ability to name or rename a package.