Paradox Interactive's Action-adventure game Magicka is two years old!
Since its release on January 25, 2011, 1.8 million copies were sold worldwide and it's still available through Steam for $9.99. To celebrate this second anniversary, Paradox Interactive launched on January 17, 2013 a new and free of charge DLC entitled Free Jólnir's Workshop.
In this 21st DLC of Magicka, the player has to liberate the wintry workshop of Jólnir, the Crimson King, from a horde of goblins. Free Jólnir's Workshop will include new monsters and enemies, such as Goblin Snow Troopers and Autonomous Cannons, which will try to defend their new holding.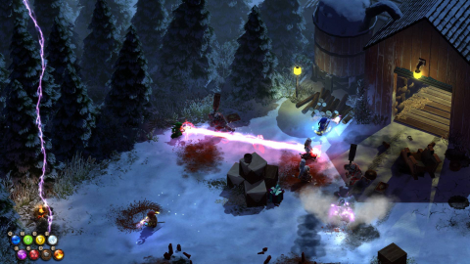 Paradox Interactive also posted this video on their official YouTube channel on January 25, 2013: