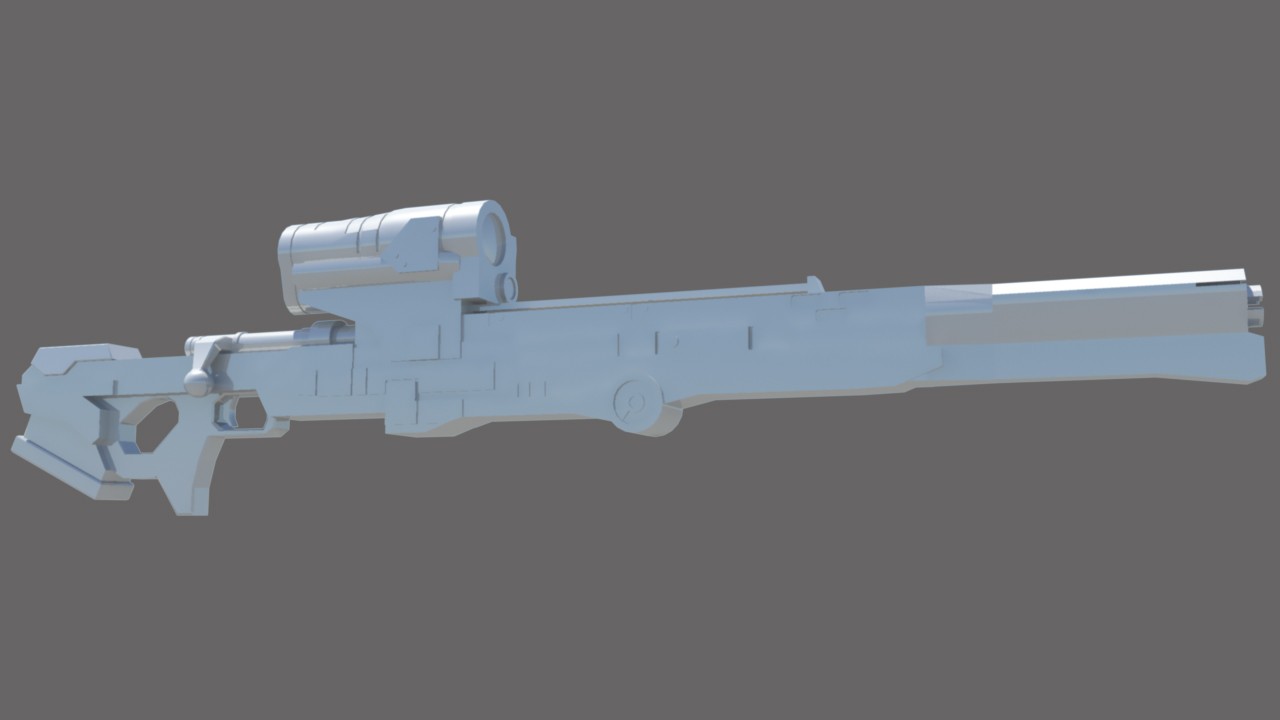 I'm back from the dead.
Just kidding, thanks to Krieg, I've got me a little assignment. 2518 polys in total,(my personal best in my opinion so far...) mapped but not textured, and I tried to model this to the best of my ability. Reason I'm saying is because the reference I used was of the worst possible quality, so this is as close to the Longshot as it can get.
I still can't figure out what's wrong with my Retro Lancer, I may need to re-model the damn thing. :(
Update 01/07/2012: Added FBX model.