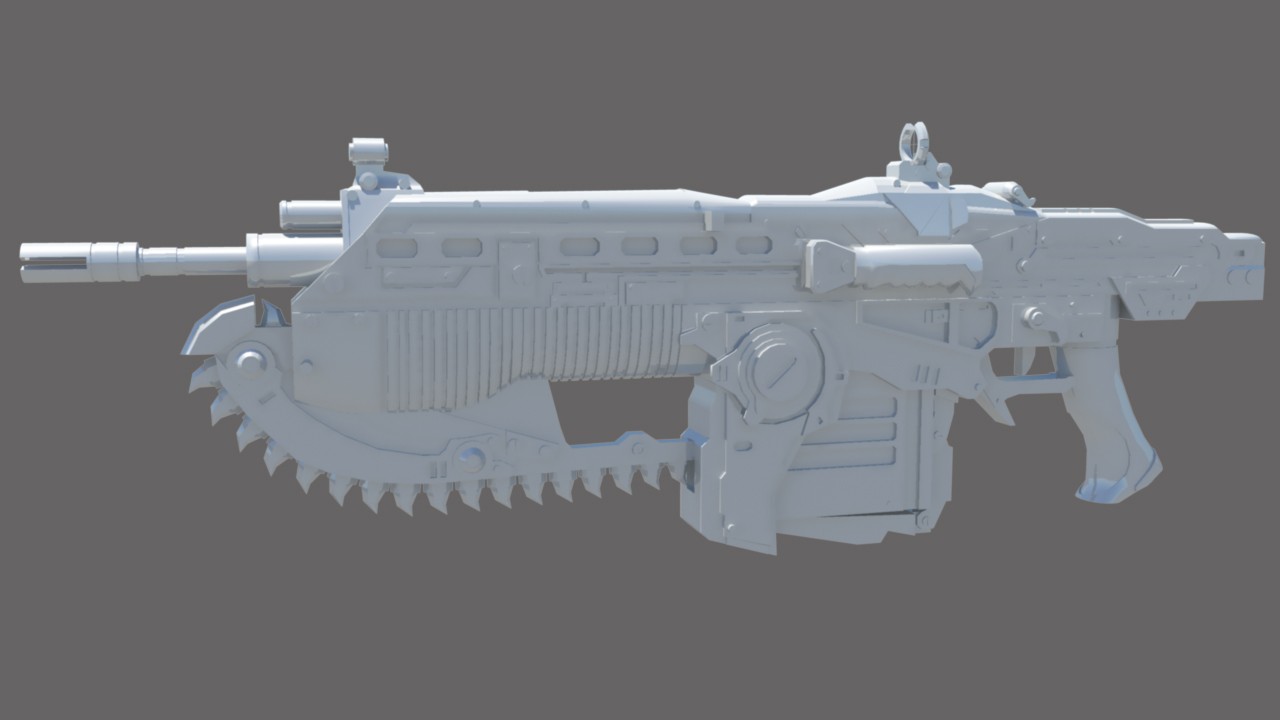 I finally gave up on texturing, that means I will just have to submit this as it is, and admit that there are people out there who are better than me at texturing.
Anyways, This is the Lancer from Gears 3,(obviously not ported) also made an appearance in a WiP, touched up in some areas as well.
I have taken note of the problems on the Retro Lancer. Because of military service, I took awfully long juggling this Lancer, fixing the Retro Lancer and time is just not on my side. :(
7583 polys total including some in hidden places, Works without errors in 3Ds Max 2012, lemme know if problems come up again.