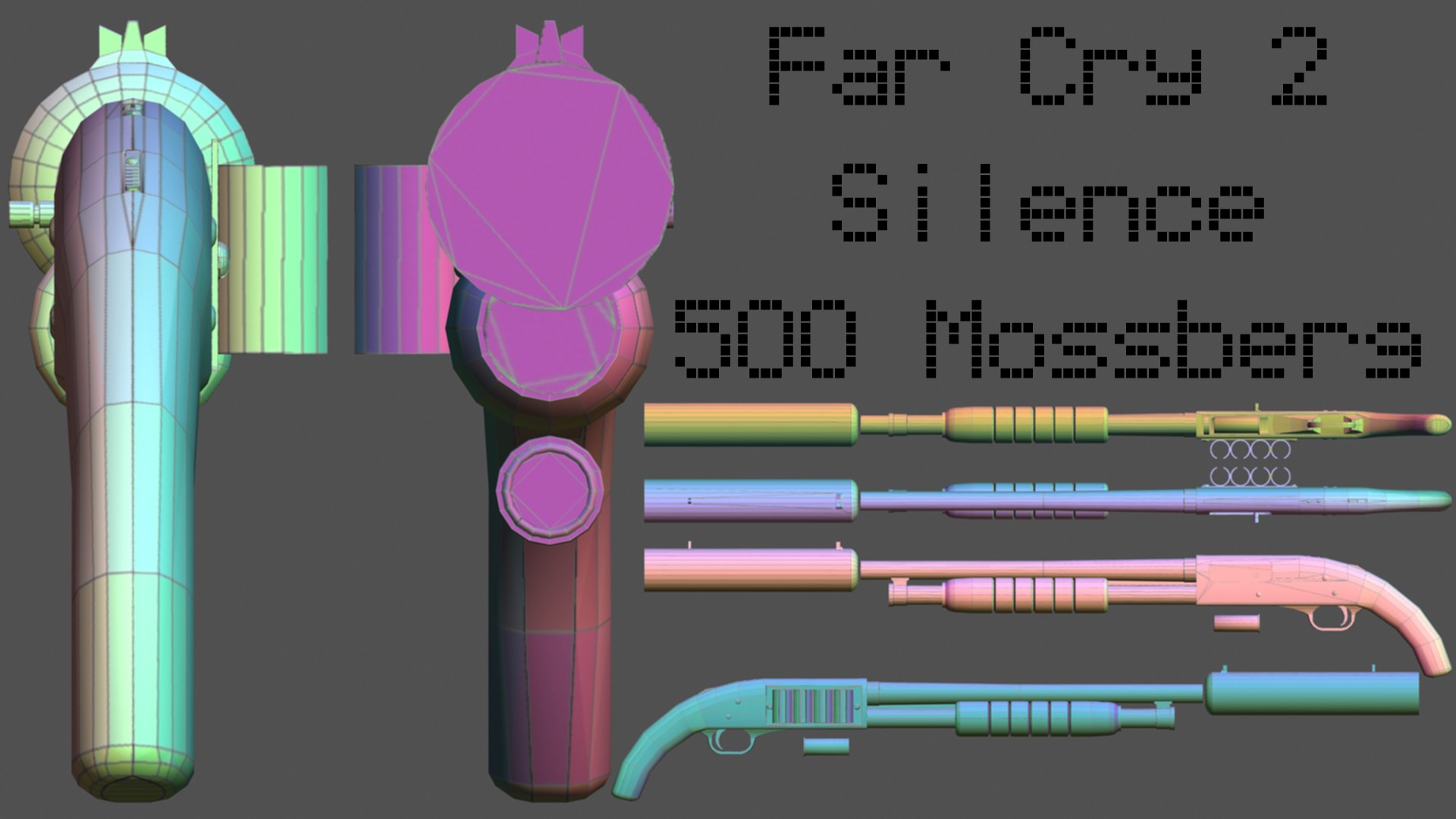 586 Studio proudly present: UVed "Far-Cry 2" SIlence Mossberg 500!!
For previous and original models, please visit here!
Syncing, one of best modeler in Gamebanana create this great models that imitated from Far Cry 2 games. Thought this model was created long time ago. But I decide to UV Mapped it because no one even make the UV for it. Also in this release, I remove several polygons in order to make my UV Mapping more easier. That's why this models wasn't really original.
Fell free to create the texture or animate it. You may also edited the UV a bit if you feel difficult to texture it. Please give us(Syncing and RAM!) a credits if you intend for release it. You might want to ask permission to Syncing if you want to edit/took some part from this models for your other stuff.
Report any bugs as soon as possible!
Syncing's little FAQ:
Q: Why is the model wrong mirrored? A: Bcs it's reference, the silenced shotgun in FC2, is wrong mirrored too. Simply mirror it in you fav 3D-Program and you fine.
Q: Why does the grip look like a dildo or [insert phallus-like object here]? A: I tried to make the grip 1. looking sawed of (which kinda failed, didn't it?) and 2. fitting to the default CS:S hands so animators can easily position the hands to it. That's all.