Eric's Levels
P4: Worker

Points: 31,523

E1: Helper

EF: 5

C3: Moderator

A3: Apprentice

Account Age: 2 years
Concept: [CS:GO Contest] Tabasco Gun
This is supposed to make you cry
So, I was randomly throwing some Tabasco on a pizza I was going to eat when I thought about this GB concept art contest. Suddenly a lot of things came to my mind (porn include). I was telling myself "Damn it must hurt if you get it right in the eyes." and then only one thing came to my mind...
THIS
Yeah, I made this render, seriously.
So, I after hours days of work, I finally made this new generation weapon in real life.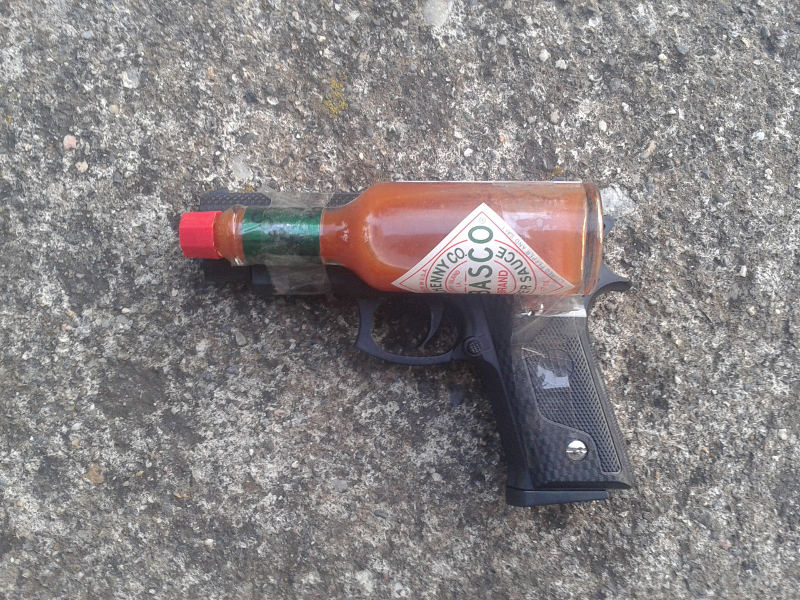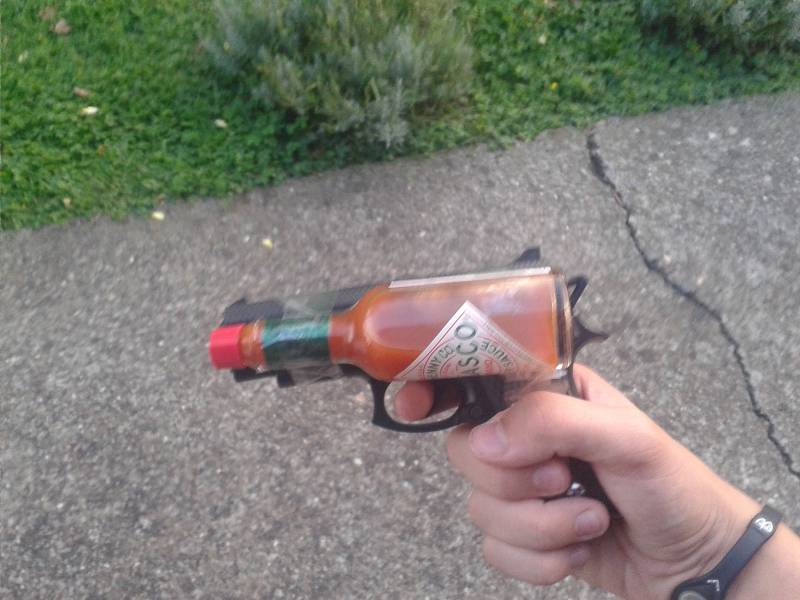 Once finished, I decided to try it out.
I won't give much details, but let's say that my brother is still in the hospital.

This is one of the most DANGEROUSthing ever made by a mortal. As you may have understood, this weapon is prohibited to guys like Rafaël, who, owning this weapon would probably take control of the world or something even more horrible.
I hope you believe in the potential of this idea.