Prologue
Every day plain-looking Peterbilt tractor-trailers travel across highways and through towns and cities all across America lugging their cargo. What you may not know is some of these trucks are reinforced with composite armor and bullet proof glass, fitted with a defensive countermeasures and are driven by heavily armed special forces agents adept in close quarter combat and tactical shooting. Why? Because they're secretly transporting nuclear warheads, weapons components and experimental research materials between military bases across the country.
Create a map for any game that includes a truck containing highly dangerous cargo.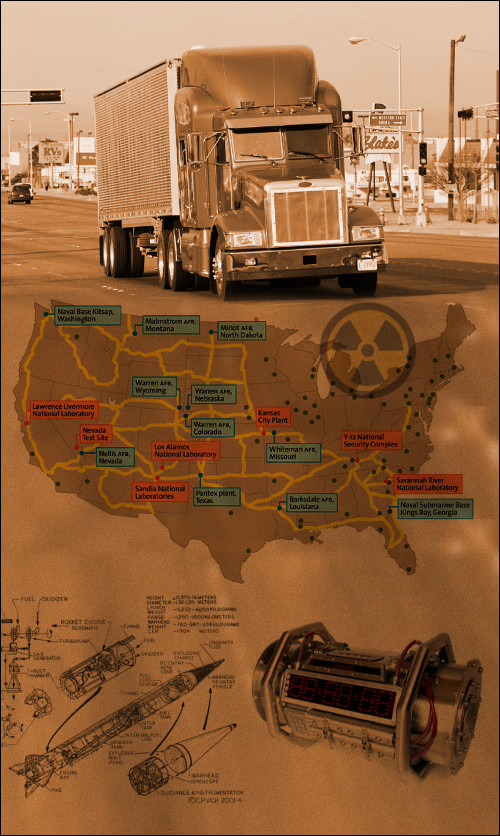 Ideas
The truck has flipped in an ice storm. It's a race against time as the military scrambles to secure the cargo.
Terrorists have located the radioactive signature of the truck and are chasing the truck on the highway.
The truck driver has gone mad and wants to detonate the cargo in a major city.
The truck isn't moving a bomb... it's moving a highly dangerous alien life form found in a meteorite crater.